Hello,
I have a 24 piece Calphalon Contemporary cutlery set and am wondering what the best device to use for sharpening is. I have the steel sharpening rod that came with the set but am afraid I will do more damage than good.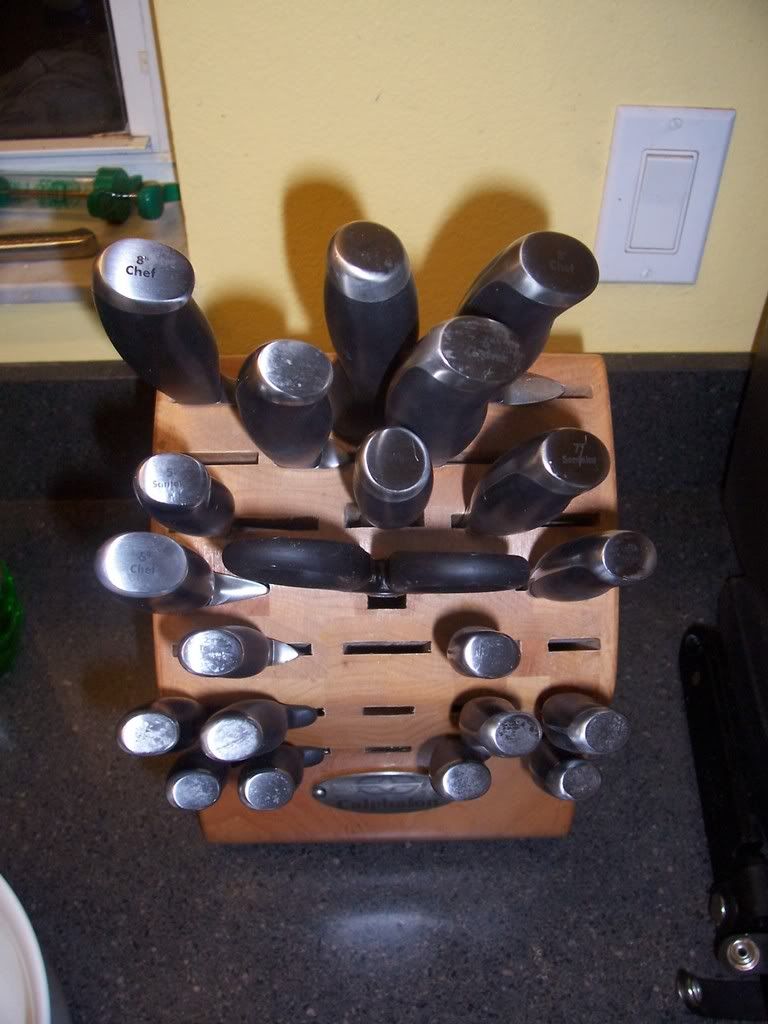 I have had the set for 2.5 years now and picked up two knives at Ross today that matched the set and cut my hand on one taking it out of the package. I quickly remembered how sharp they were supposed to be.
I am looking for an easy to use sharpener that works well and doesn't cost an arm and a leg like gas does.
Thank you.
Also, I thought a category of "Around the Kitchen" or "Cookware" may be in order.
By the way. Yes I know there is not 24 pieces there. Some are dirty.