Im always having to fold them and contort them to fit in my smoker. I know youve seen me do em in rib racks. Finally this one fits right in there. I got a four hour mix of oak, hickory and cherry blowing. Put it on at 6 pm. By 8am ill pull it out and take it to work for the scavangers( I dont mind cause I took the brisket from work. You know again I advocate smoking on someone elses tab. Its just that i have a disease now.
Seeing as this IS the electric smoker forum let me take a minute to sing the praises of set it and forget it. Sure I wont get a ring but, ima get some sleep and thats nice too.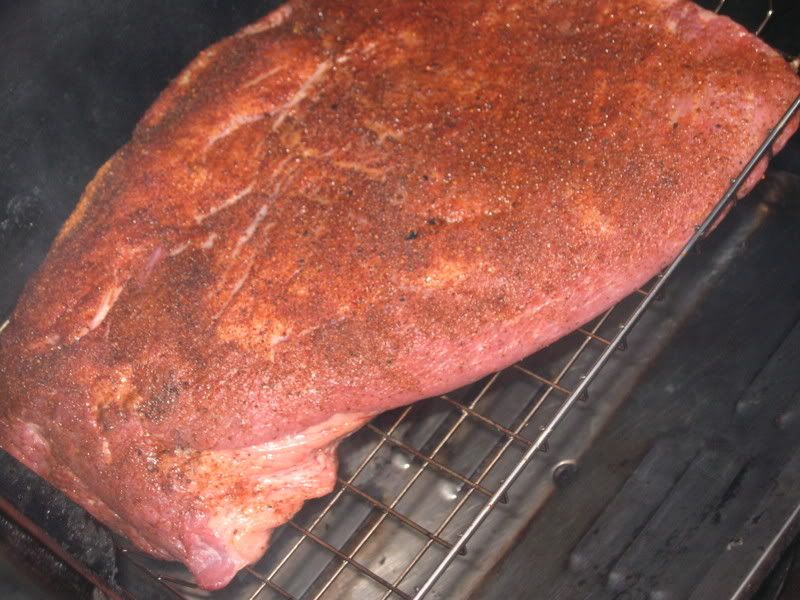 Ill qview the end result tommorow morning when im drinking coffee.