hello, mid week i took some baby backs and injected the thick portions with some curleys brown sugar cure and also rubbed the outside with some of same only dry. let set in fridge til today and i can see the difference in color, rinsed and dried, applied basic rub and in smoker at aprx 225 deg. this will be interesting to see how they turn out. i had some cured ribs that were then smoked long ago and they were great. this is an attempt to duplicate those.
before cure
after cure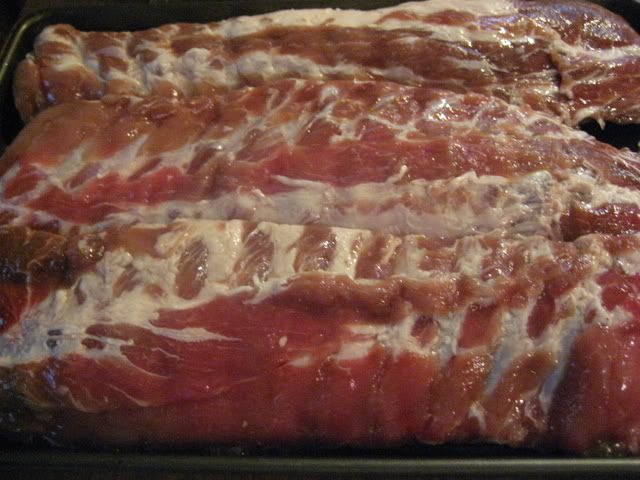 in tha smoker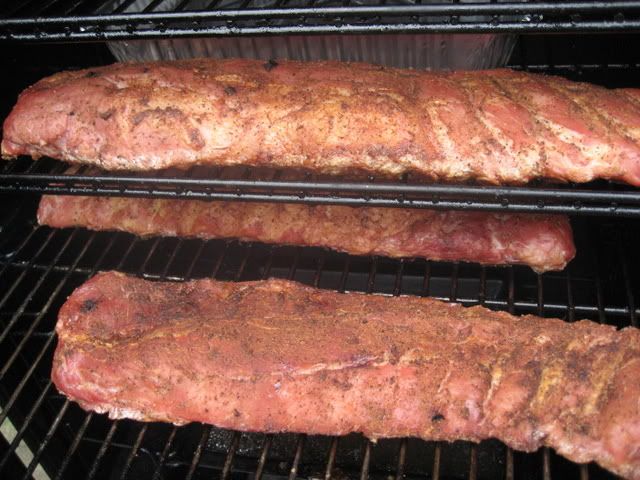 todays smoke, rib roast on separate post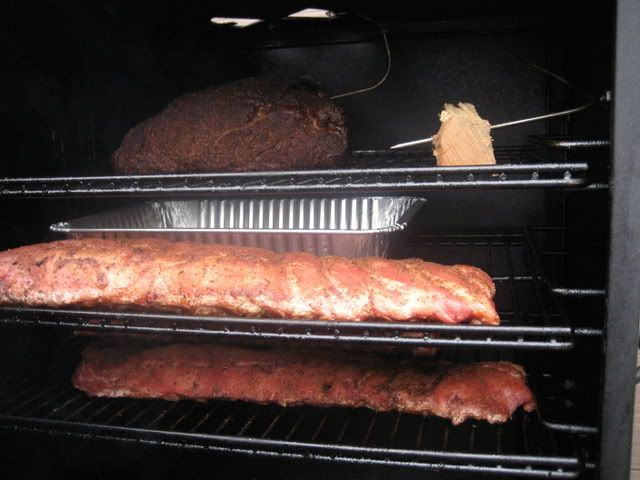 more to come, thanks for ckin my qview!!!!