i don't know what kind of corn but it was cheap and looked good.
pulled back the husks and slatterd butter and salt on it. tied it back up.
slapped it in the smoker for a really long time as i couldn't keep the temp regulated for nothing.
it was very hot today and the placement of my GOSM ment differing shade all day.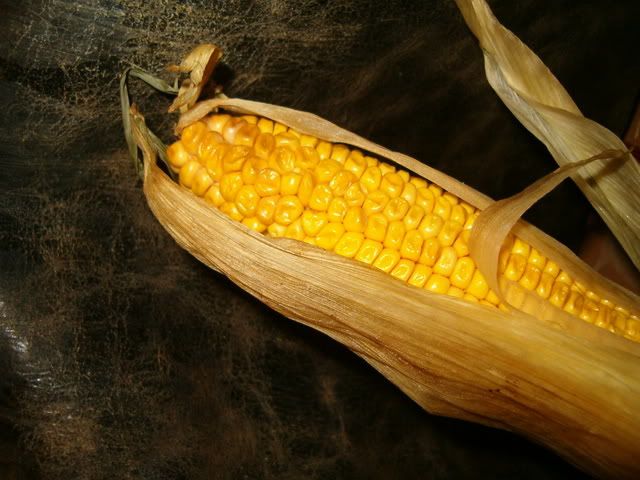 turned out okay. would have been better if i could maintain temp.