Mophead here thouht i would smoke some pork.
i'm camera shy but i could be bribbed by a can of orage soda (family show)
here's around 7 lbs of boneless pork tenderloin --looks yummy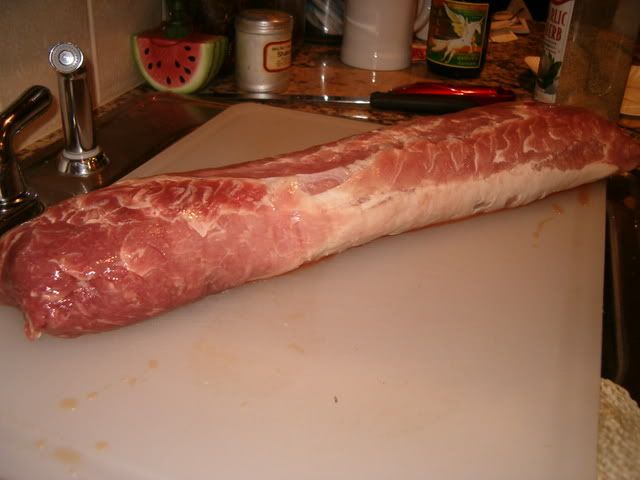 here i've cut it in half. then rinsed and patted on a handful of TQ and a handful of brownsugar to each side.
placed in baggie-boy it looks yummier.-over night in frdge.
what's that you still want to take my picture? ok ----for a case of orange sodas.
i rinsed them off and here i've placed them in my GOSM w/mod.
what's that you have a case of oragne soda? yippie
we'll it took a little longer to load it up than i thought.
and the spring handle--well it srung. nuts.
now i'll have to watch it come back to temp.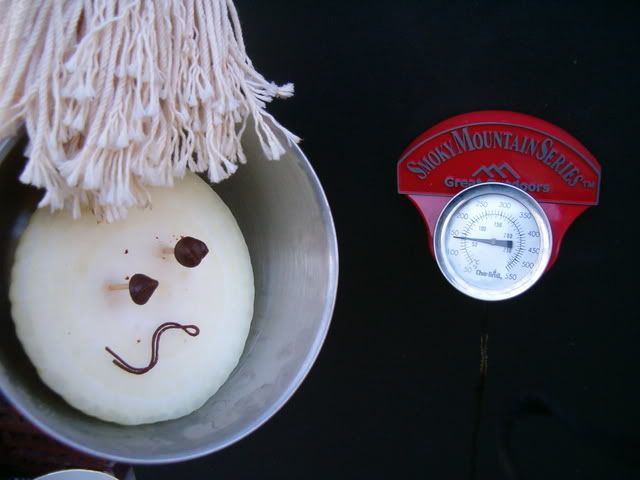 hope that stays a temp.
well that its going guess i'll check out the tv and have an orage soda.