Did a spatchcocked turkey on my UDS yesterday....Smoked with a bit of olive and apple woods.
First I brined overnight in a simple mixture of water, kosher salt, sugar, red pepper flakes, onion and garlic.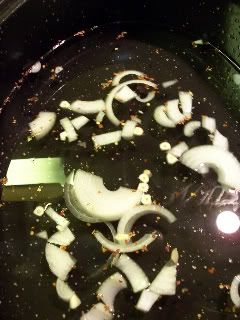 I added some sliced smoked sausage under the skin for added moisture and flavor,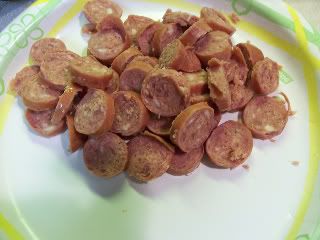 Then I rubbed the bird with butter and seasoned with kosher salt and cracked black pepper and a bit of garlic....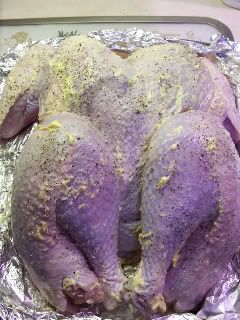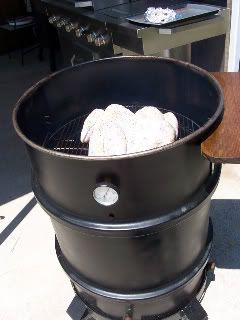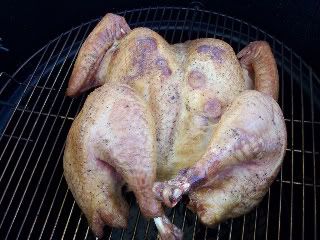 After smoking, I ran the bird under the broiler to crisp up the skin....I like my skin crisp. :)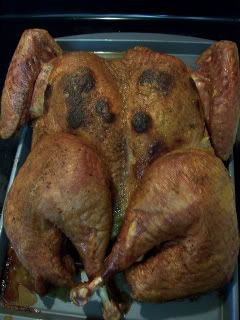 The turkey came out moist and tender. I liked the added flavor from the sausage.