A couple of weekends ago, I smoked an 8# picnic, some beef short ribs, and a rack of lamb loin chops two weekends ago. With the expertise from this board, the meal turned out fantastic. Here are some pix:
I rubbed it down with Jeff's rub and let it set in the fridge overnight. I added some rub just before going on the smoker at 0630.
I rubbed some beef ribs and a rack of lamb chops with salt/pepper/garlic powder and put them on the smoker at about 1100.
Beef ribs: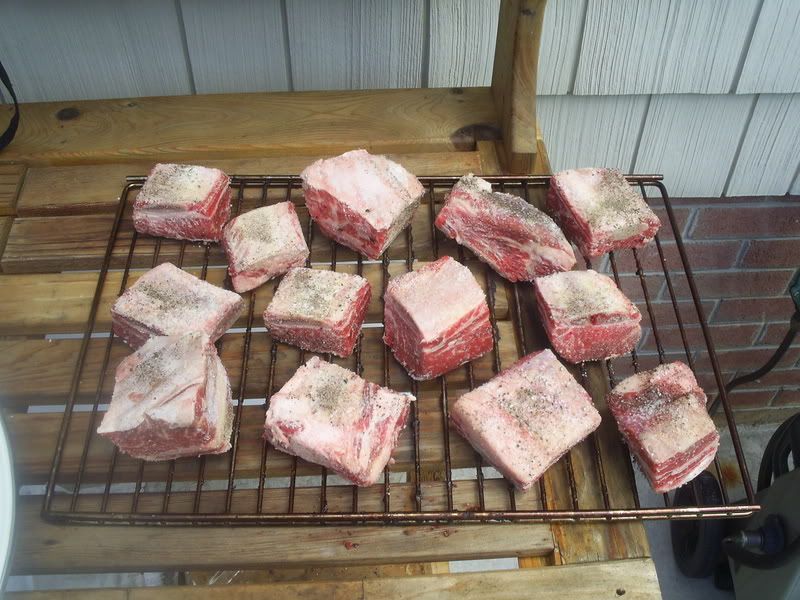 Lamb chops:
Altogether now: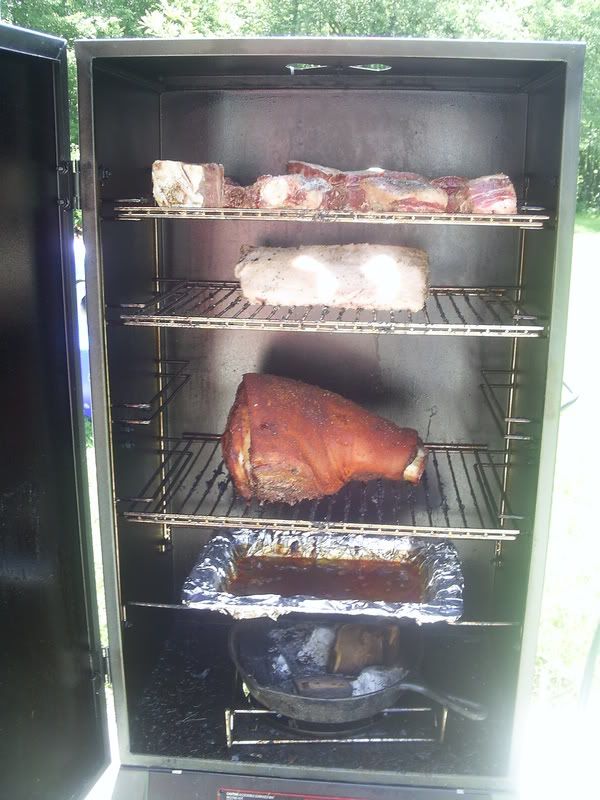 Continued on next post....