On vacation this week and last , finally had a chance to smoke. couple a fatties and some ribs. Rubbed up the ribs 'night before.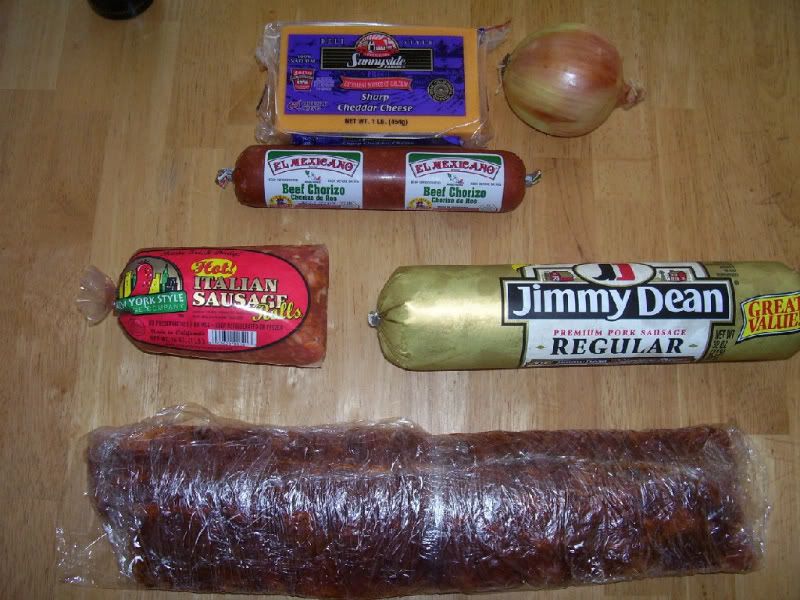 makin a 'stubby ' outa the 'lil one
Chedder , choriso , onions , left over pulled pork.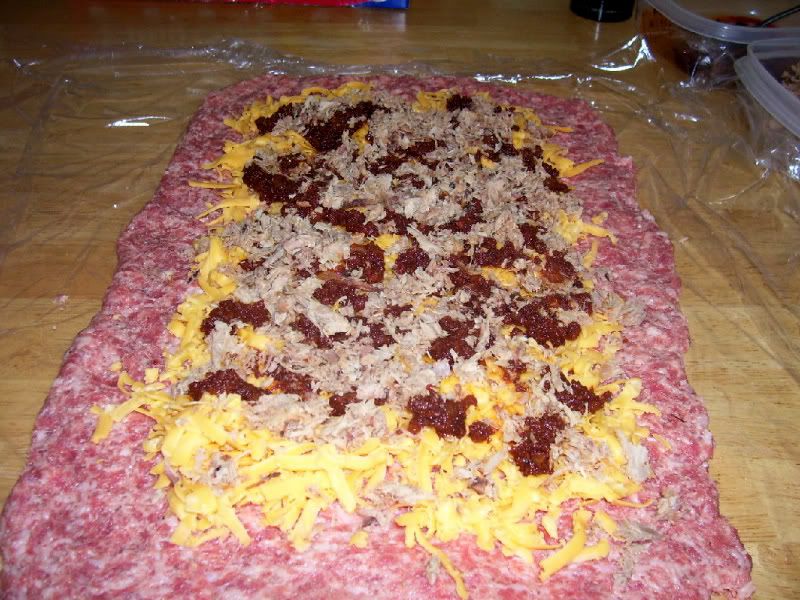 Crud , forgot the bacon !!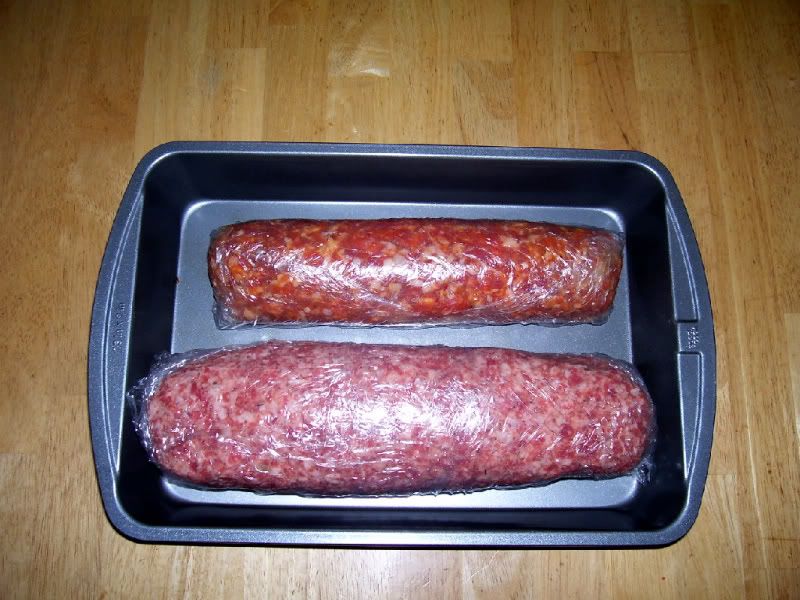 There , thats better !!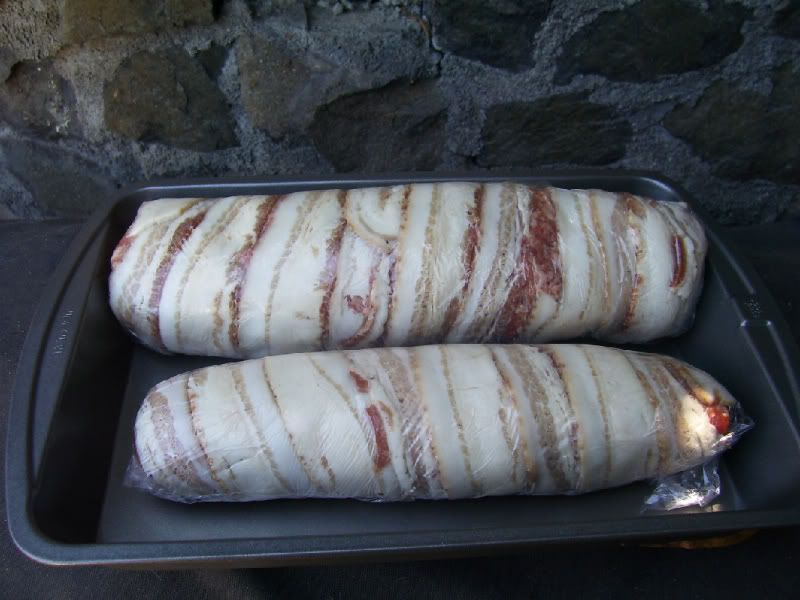 Chimney goin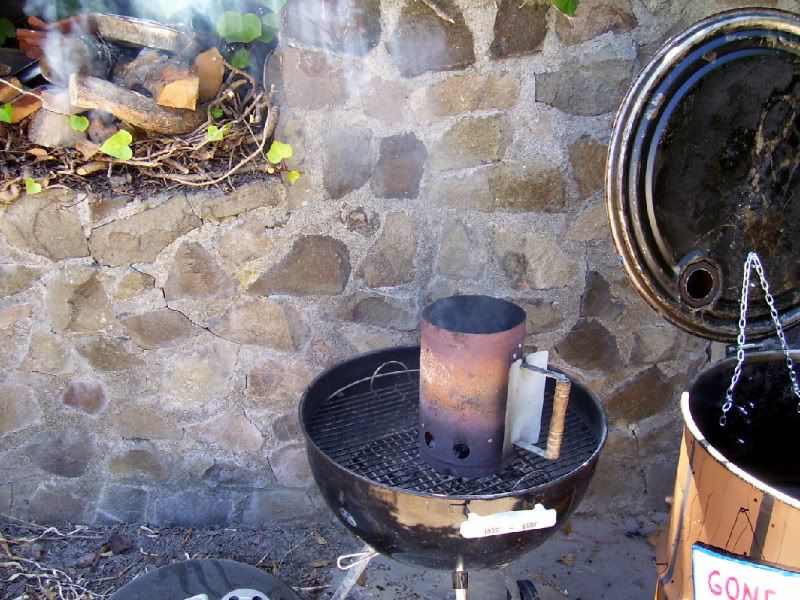 Add to the basket
O.k , and take it offa the wood table !!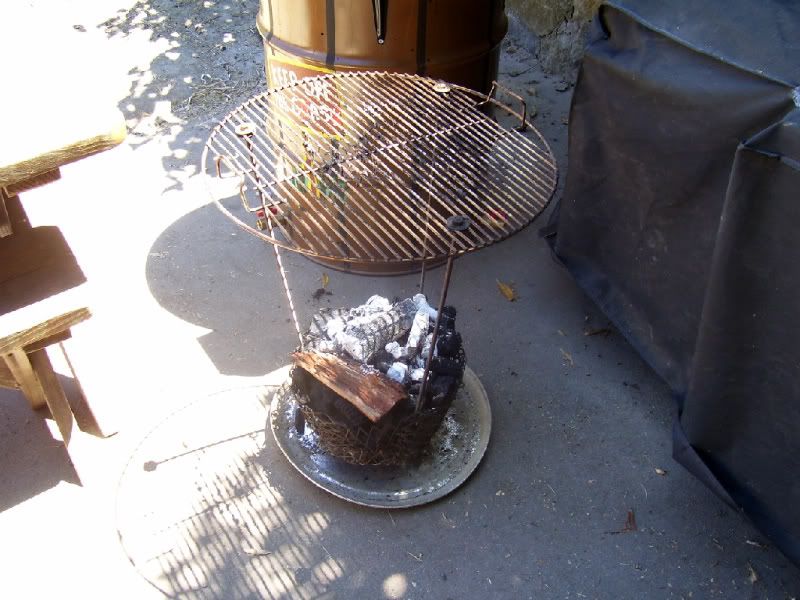 startin da cook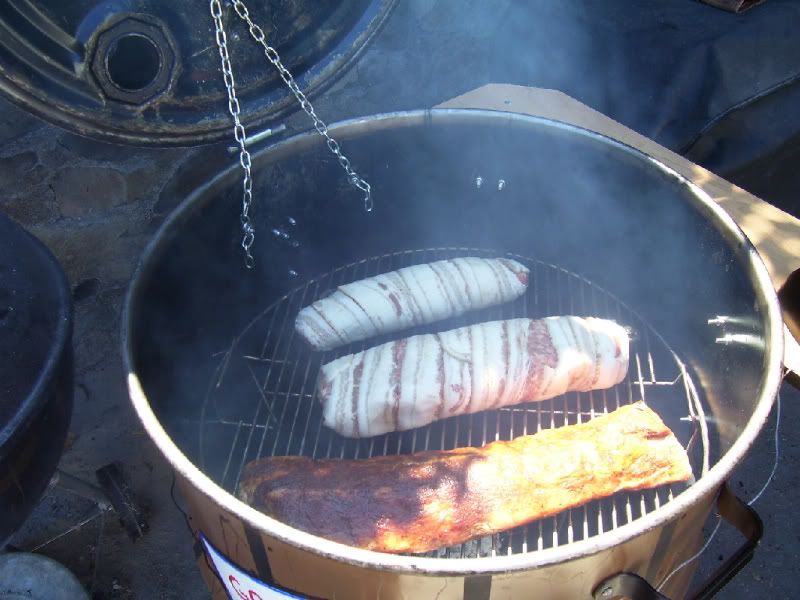 More to follow