For starters, the night before I prepped the rack with approx 1/4 c. of each, balsamic vinegar and evoo. Added tbls worchester sauce, 2 cloves garlic, a few sprigs of thyme, and basil and a little lemon zest.
I then vacuum packed and left in fridge overnight.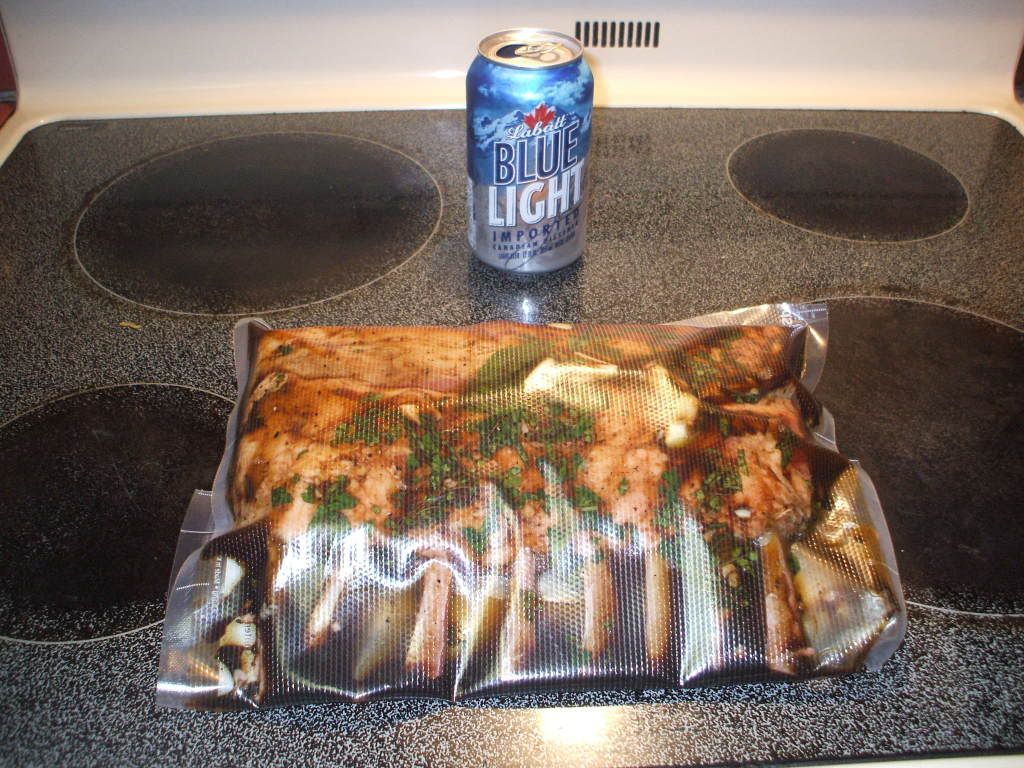 Threw on a few of these buggers filled with creamcheese and crabmeat and added chives and parsley from the garden.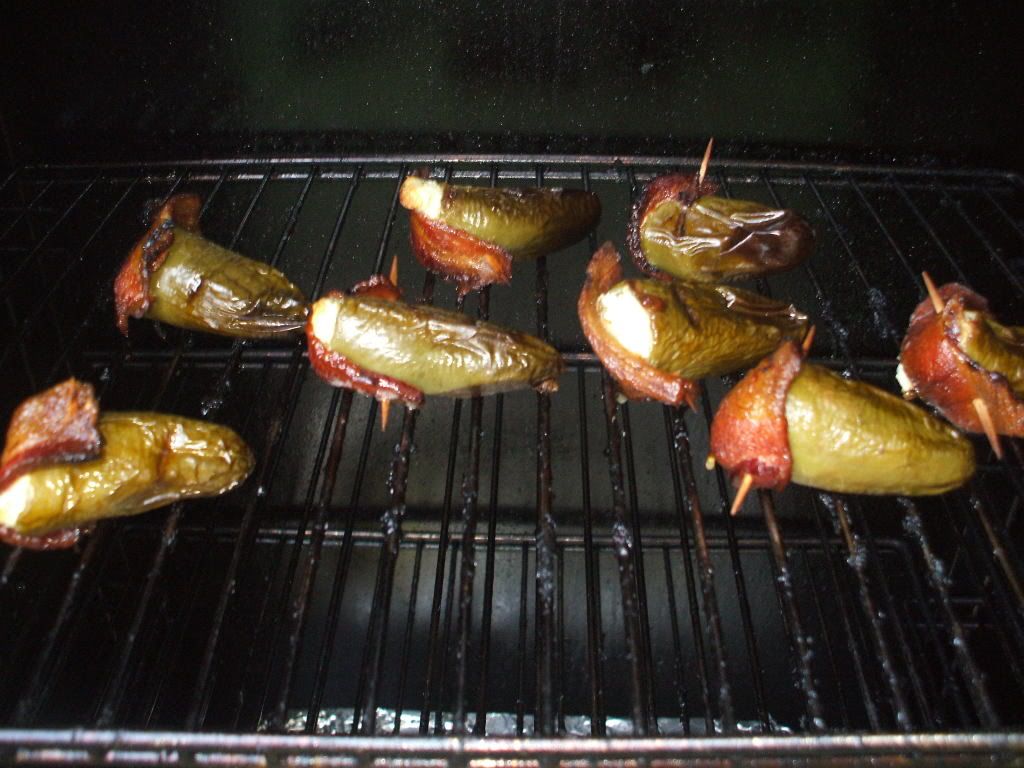 I smoked the rack of lamb over a bit of cherry wood at 225* until an internal temperature of 140* was reached. I then wrapped in foil and into the cooler until everything else was ready for plating. Cut the rack into sections of 2 ribs each.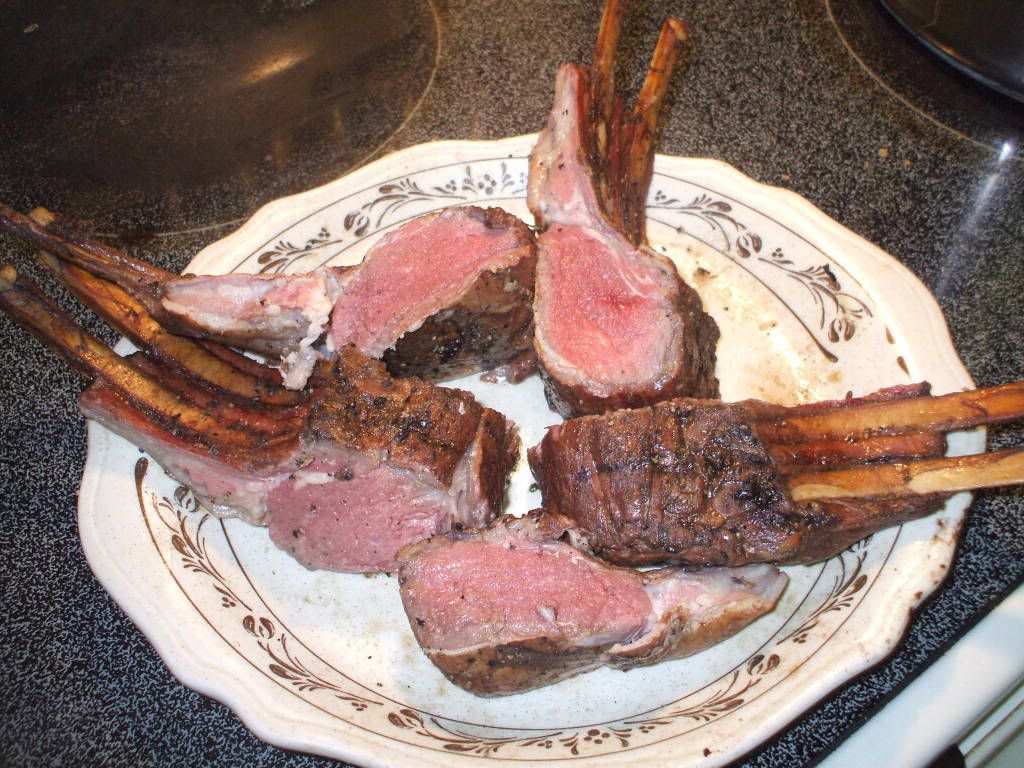 All plated up and ready to eat.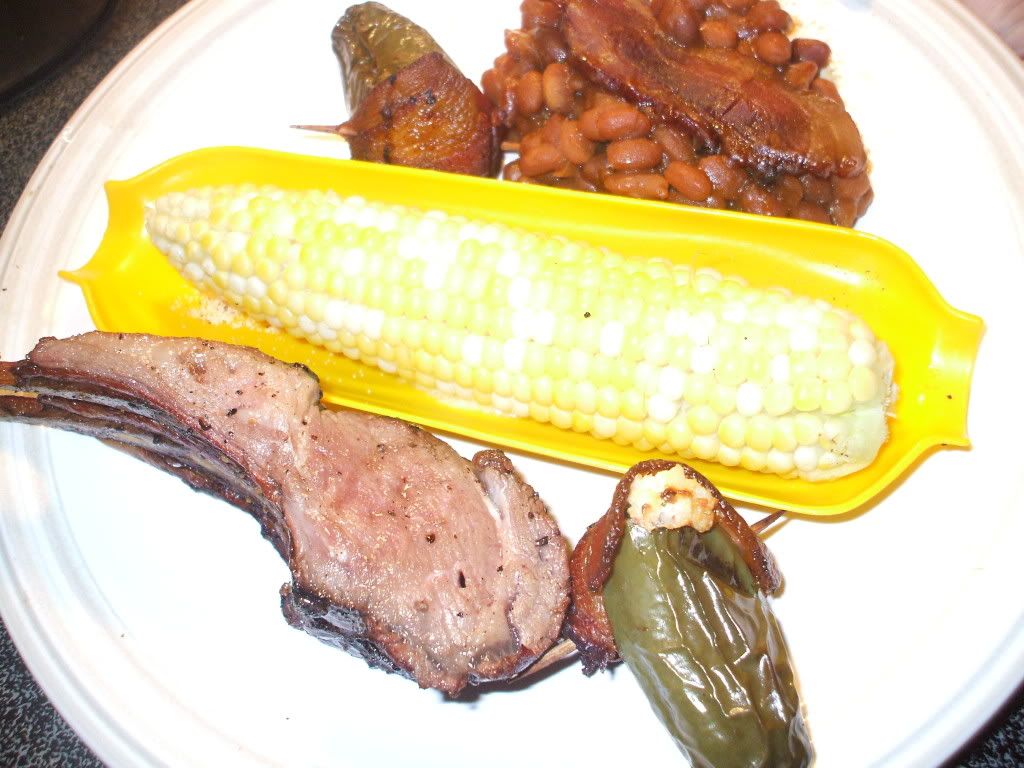 Turned out really good. Juicy and tender. However next time I may just use salt, pepper, garlic and evoo and then smoke. Thanks for looking.