I bought this chuck a couple weeks ago.
,Kept it in the fridge to gently age in the cryovac. Rubbed it up last night and injected with 8 ozs. of my beef marinade. Rested for 12 hrs and into the smoke at 6 am. Nice way to start a sunday. It is just over 19 lbs, and boneless.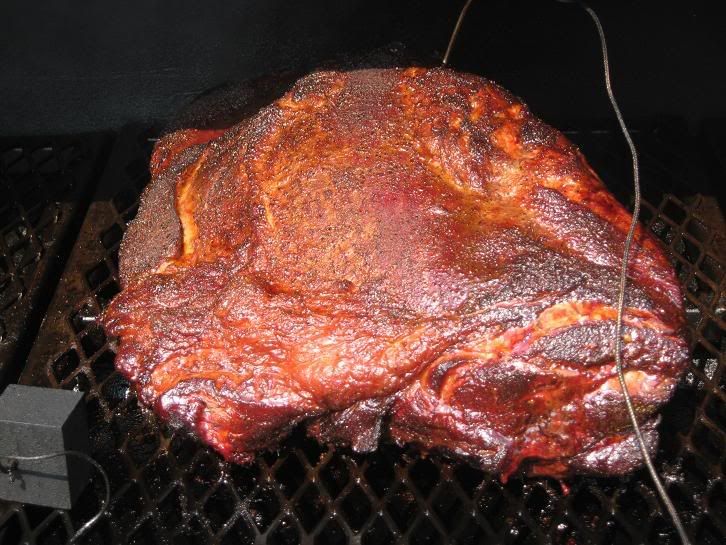 Here it is after about 4 hrs at 10 am, and the internal was about 122. It is a little over 7 hrs in the smoker now and at 165. I will probably pan and foil at 170. Pic didn't turn out too good(shadows), but she is lookin good and smelling great. Fatty is about to come off in a few just to give me somethin to eat while I smell this thing. I will post some other additions to this thread a little later! Thanks for checkin out my Chucky!