First time smoking anything, so I figured I'd try something easy...Beer Can Chicken
My process below.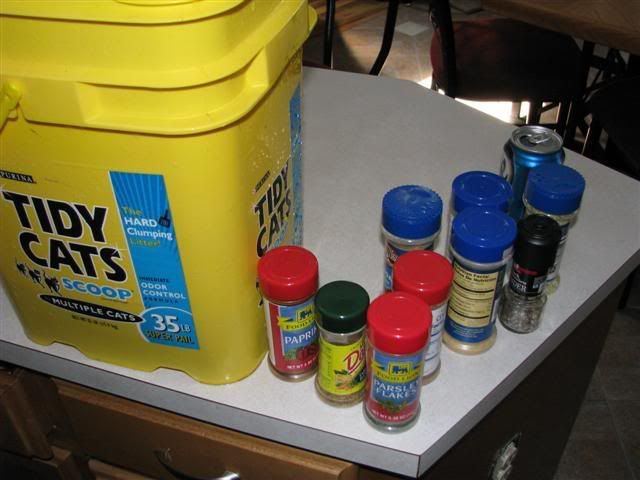 Powered seasoning. Wasn't really sure what to use, so I just grabed whatever looked good.
Looks a little nasty, but smells really good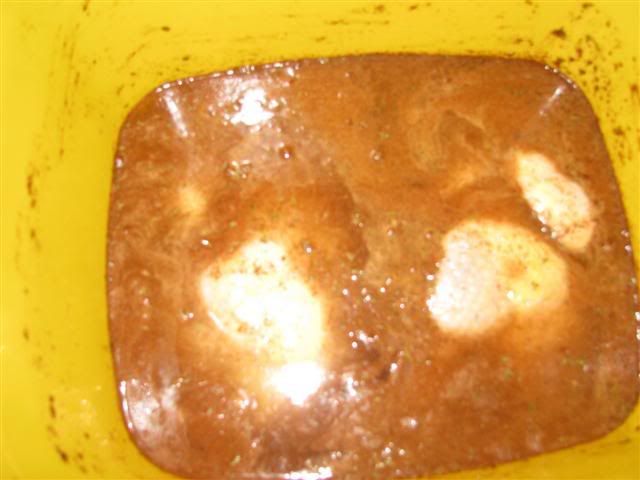 Birds floating in the brine.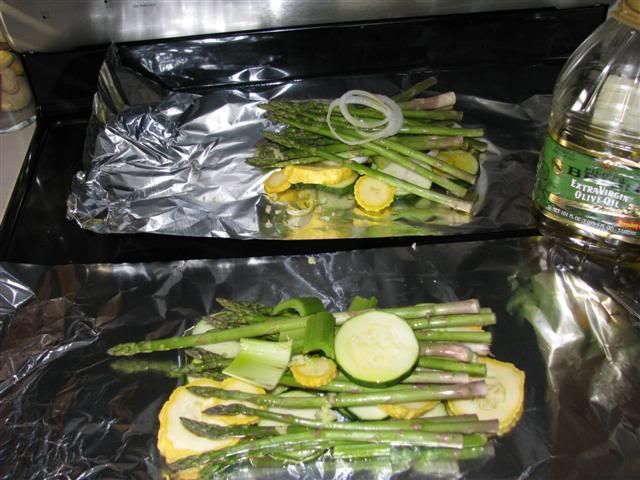 Veggies I threw together in foil with olive oil and and fresh garlic.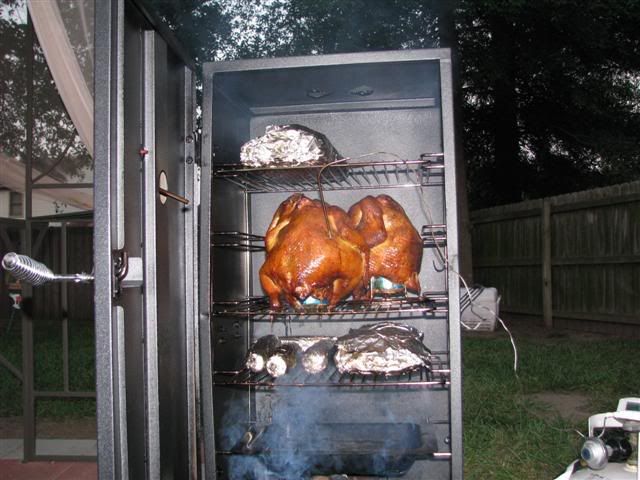 Can't remember how long the birds have been cooking at this point, but I'd say at least three hrs since the corn on the cob and the veggies were in the smoker.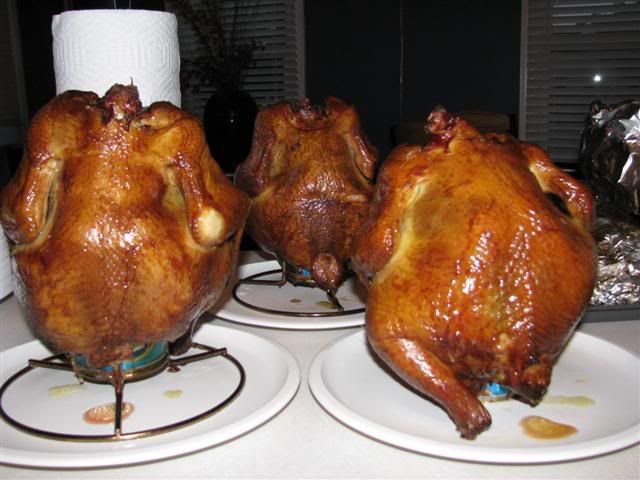 Finished and ready to eat!!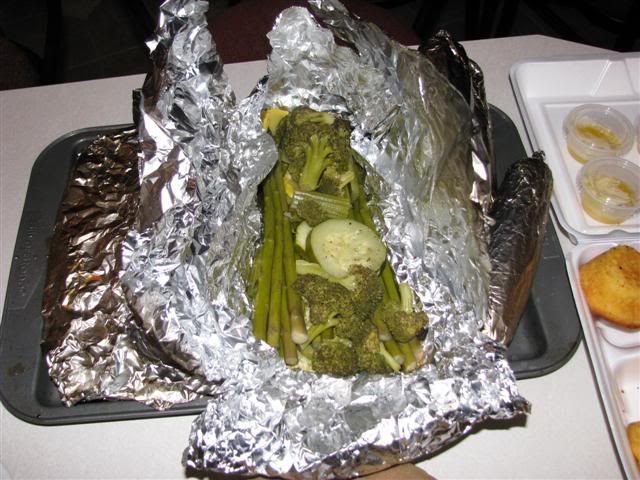 Veggies are tender and juicy!!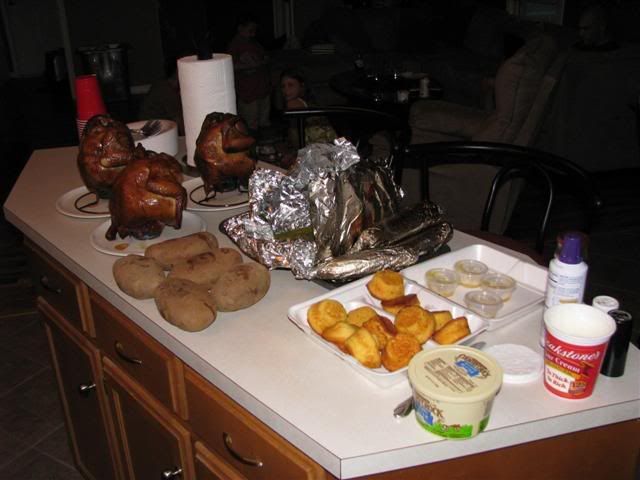 Everything setting out ready to be eaten. I cooked baked beans also, but forgot to put them out for this picture.
All in all, I had a really great time doing this. Everyone over for dinner really enjoyed it! My girl asked me when I was going to smoke something else. I'm thinking brisket, and a pork shoulder next weekend.
Using that smoker is going to become a regular thing around here!
Thanks all for your posts and instructions. Without that, I would have been lost.