In continuation from my last thread. My wet cured bacon is all done (6 days), dried and ready to be smoked. I will used DeeJays method since Im using his recipe. I took a little piece off and cooked it to test for saltiness. It's not salty at all so Im good to go. If it was salty I would soak it for a few hours in fresh water.
Bellys are out and drying.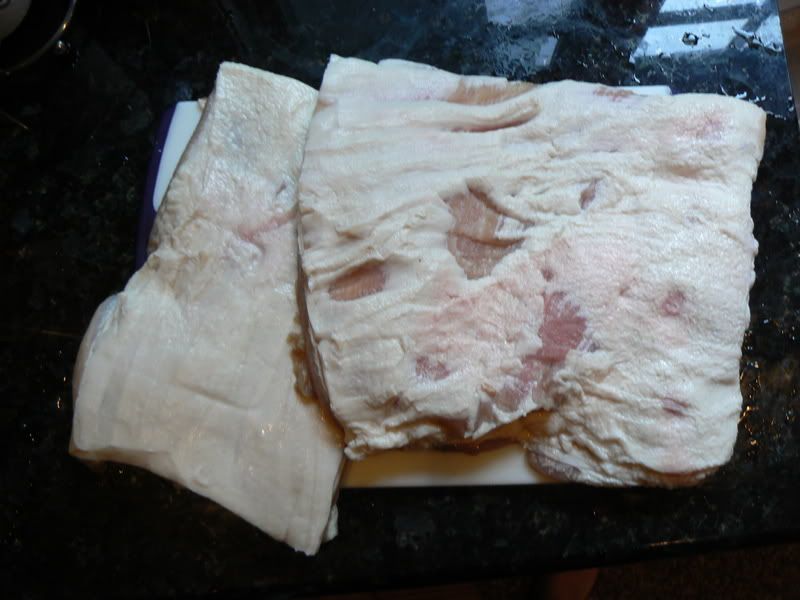 The smoker is heating up to 140 degrees. Im going to put the bellys in for an hour and then I will hit it with smoke. I want the meat to be nice and dry during the smoking. Im going to use hickory and maple. I'll post the finished product when it's done.
And it all smoked. 1 1/2 hours/no smoke at 140 degress to dry it and then 140 with heavy smoke for 8 hours until it hit 130 internal. Came out great. Next time I will add some extra salt to the wet cure. The salt is barely noticable and the maple syrup tastes yummy. A good run.
Ill post the dry cure next week when Im done smoking it.