I made some baby backs and some of dutch's beans and some potato casserole and some corn on the cob and some homemade bbq sauce. Actually the wife made it all, I can only take credit for the ribs. Its not a whole lot to look at. Pics didnt come out all that great. But I had to document it or it never happened. I hope everyone enjoys their weekend.
TGIF
Here they are fresh off the smoker.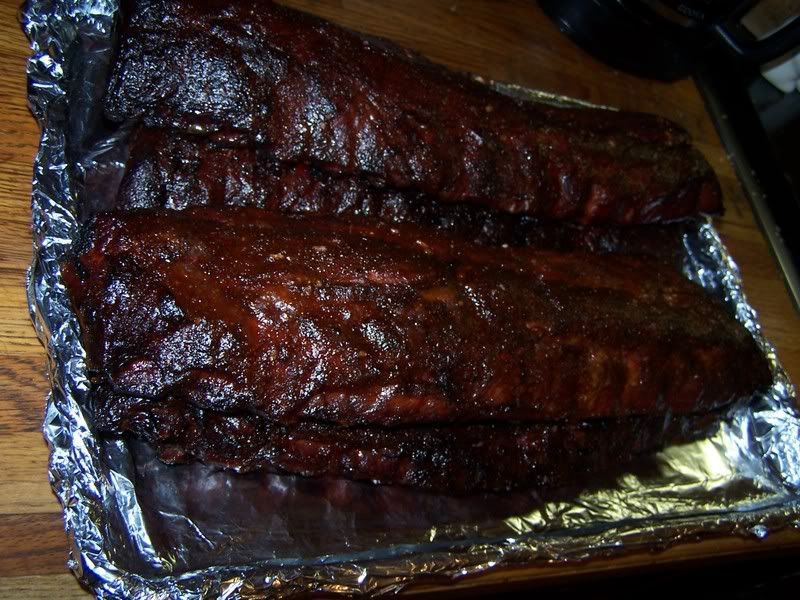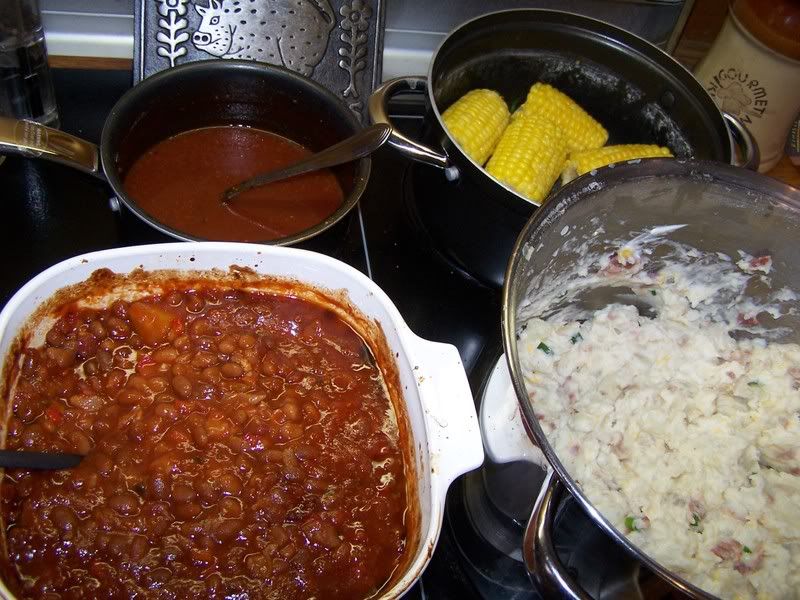 Notice how I spelled out SMF with the leftover ribs?