Here are some pictures from my pulled pork smoke for the 4th. This was my 2nd time doing the pulled pork. I used the tips from the basic pulled pork sticky and SoFlaQuer's finishing sauce recipe. I did two butts in the smoker this time which made it a little harder to keep the temp up.
I think I started around 6AM. I didn't rotate the butts and only had two probes for the remote thermometer which made things interesting. The first butt hit 202 at around 7PM and the second (lower) only made it up to about 195 when i decided to take it off at around 9 or 9:30ish. When the top butt was at 202, the bottom one was at 182. Regardless, I pulled both after an hour rest time and combined the meats. They both fell apart easily and the bone came out nice and clean. Enjoy the pics!!
Using a weber kettle for the heat.
Meats on the smoker.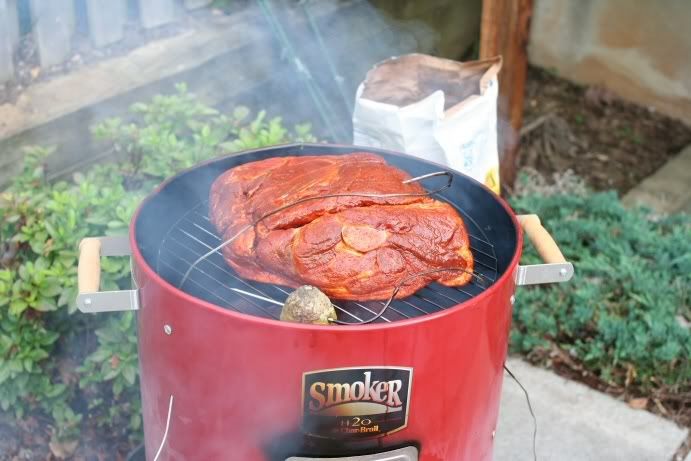 We've got some smoke. Not the best design, but it works.
Opening the foil after letting it sit. Mmmn, nice smoke ring!!!
The wife pulls out the bone. Nice and clean.
All pulled, finished with the sauce, and ready to eat.