I did a batch of shrimp for a friend's get together this weekend and while I had the UDS going I threw on a ribeye and some crab legs.
I marinaded the shrimp in evoo, garlic, soy and sherry. Wrapped in bacon and threw them on the UDS.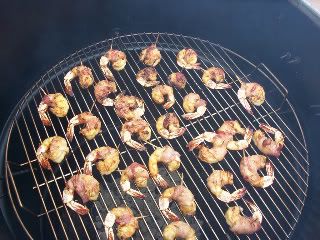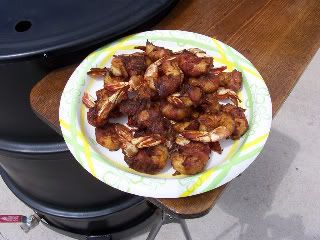 The ribeye, crab legs and some corn....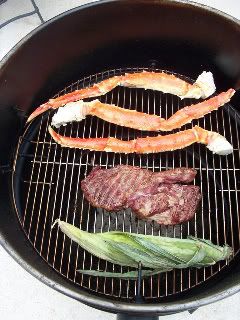 I still have some morels from this spring so I sauted some in butter with garlic and a bit of onion.....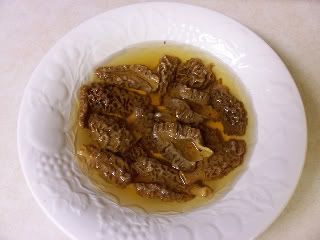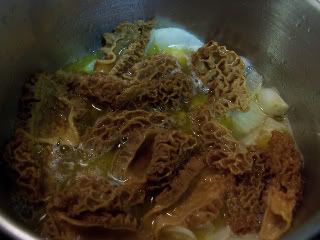 The finished meal.....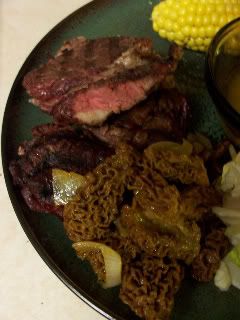 And....I couldn't eat even half of it!