Well, since I'm not working on the Fatty throwdown, I decided to try searing a brisket. I found this 8.5 lb point with a great fat cap and decided to give it a try.
I did things a little different though. First, I injected it with a hot, butter based marinade. I did that yesterday morning. Then, I basted it with a LA basting sauce this morning: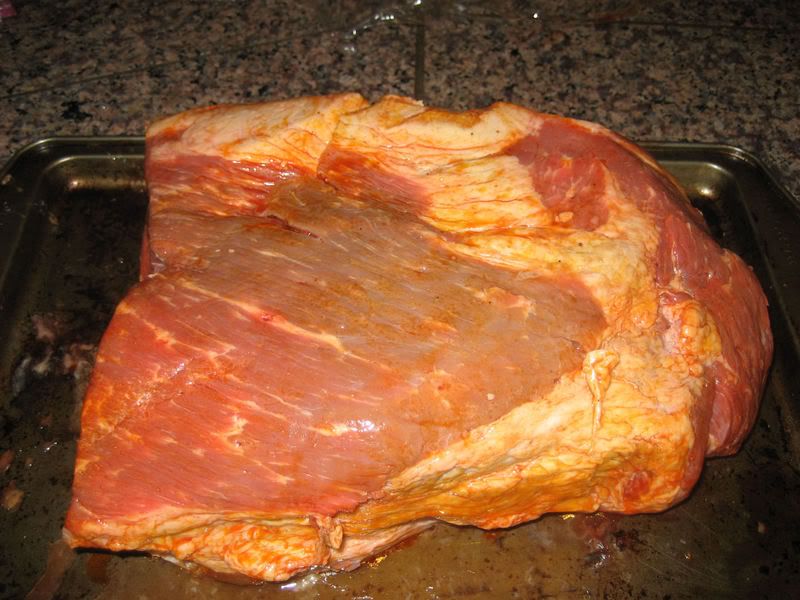 I then put on Jeff's rub, which I always use with a brisket: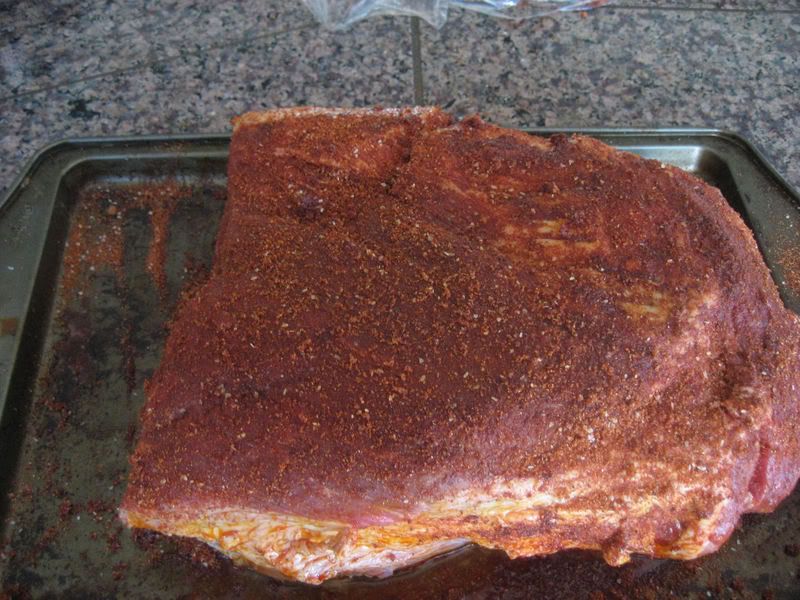 So, let the searing begin. Got temps up around 700 degrees and let her rip:
That took some time and the flames were flying, LOL. I let it go until it was "seared":
Then, I put another lite bast on it and more rub. It's been in the smoker at 235, fat cap down, with applewood and charcol now for almost 2 hours. I think I'll pull this one as it's a point.
I'll keep this updated as far as my progress goes.