PorBuffzza
Too many things in the background being dealt with,so I unfortunately did not have a perfect thrown down entry.
As I mentioned earlier we got bison, sausage, spices, sauce, cheese, Canadian bacon and bacon slices for my entry.
Well trruth be told even with nothing else to do this would be Faaaaaaaaaaaaaaaaaaaar from perfect. Long story short, trying to time everything I forgot to get a pic of the preroll fatty, but everything in the pic is in it.
My rolling still need improvement, but this did not explode (yet) and I was much happier with go around
Rolled and ready for the freezer before movement to the smoker
Whats for dinner: note: I forgot to but the bacon on, but its there now
just about ready to come off: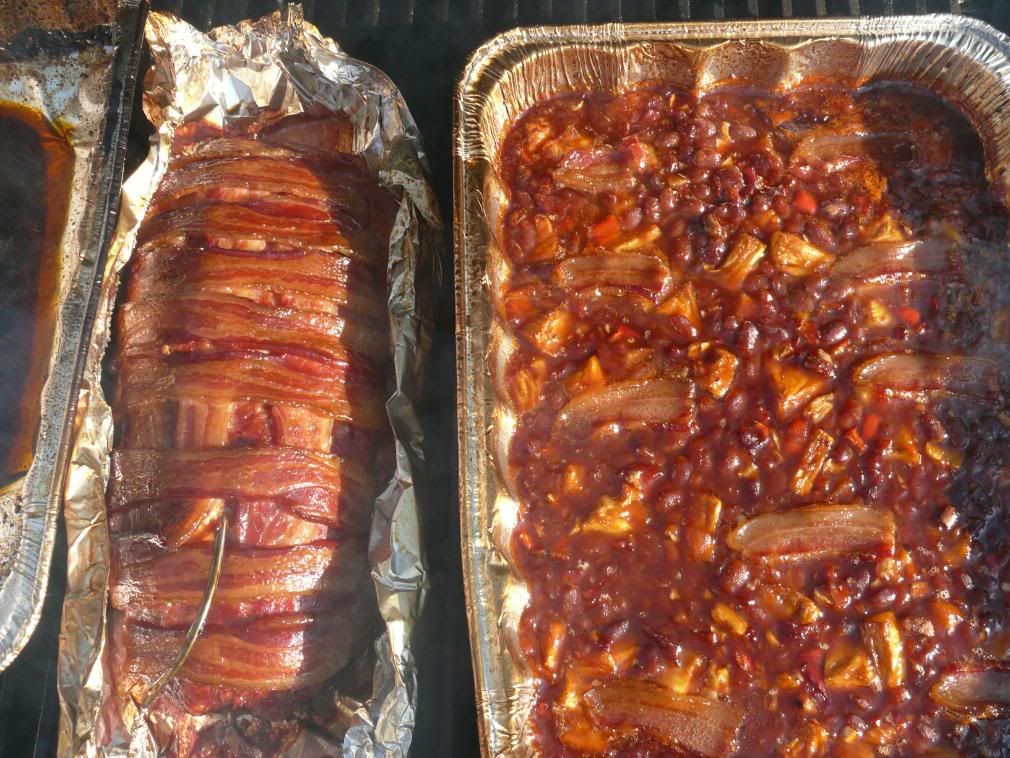 cut: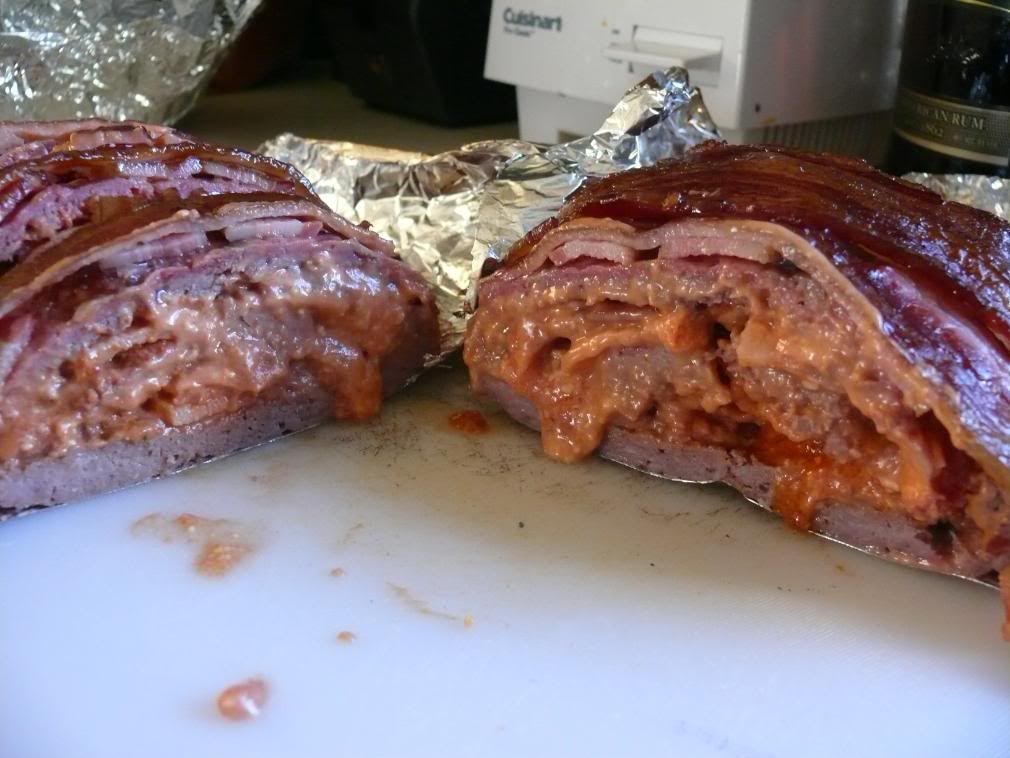 No frills plating, just good ol meat and beans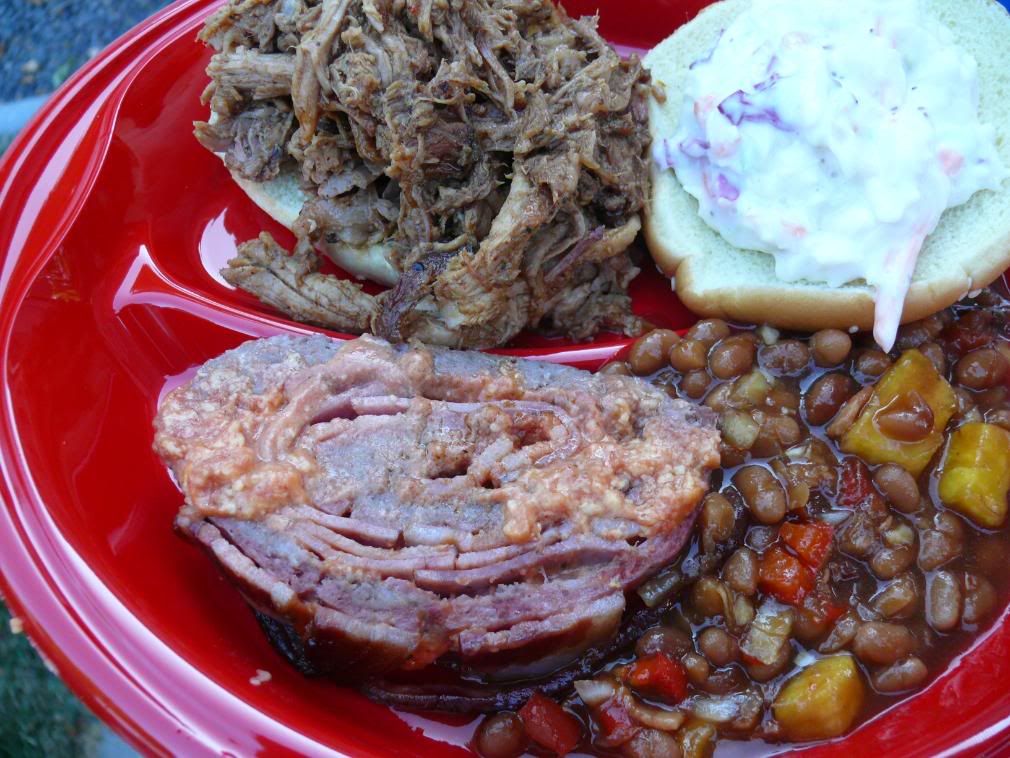 Thank you for reading.