Well in an attempt to have enough meat for an upcoming fishing trip I am in another smoke today (yesterday did 10# of hindquarters). Today I am doing a brisket (looks small) and pulled pork. Yes I will have Q View today, Bubba.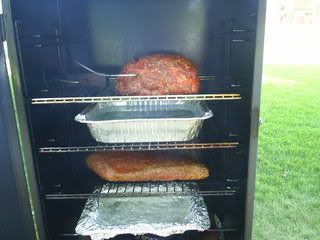 Here is the first shot. Just put it in the smoker. Anyway I will keep you posted. By the way does anybody know how I can add to this first post later, so my pix are together? Is that possible?


dmack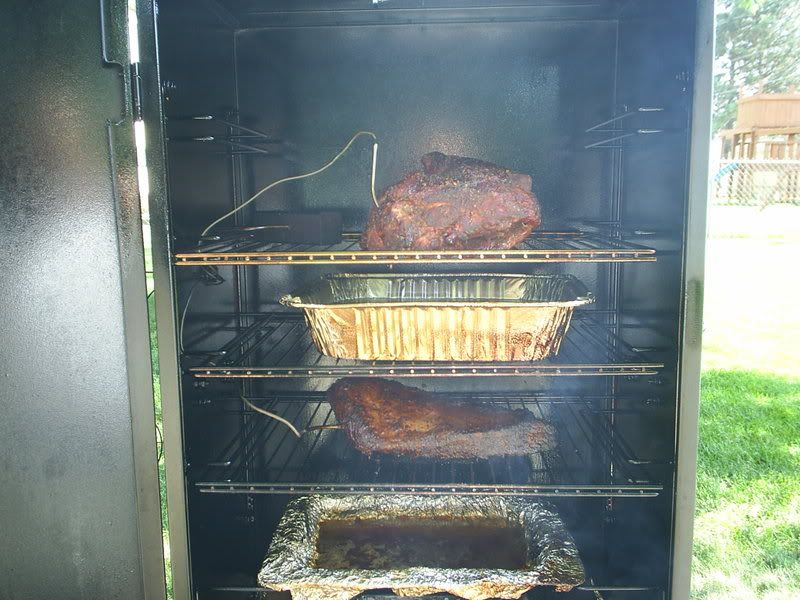 Here we are about 4 hours in.

dmack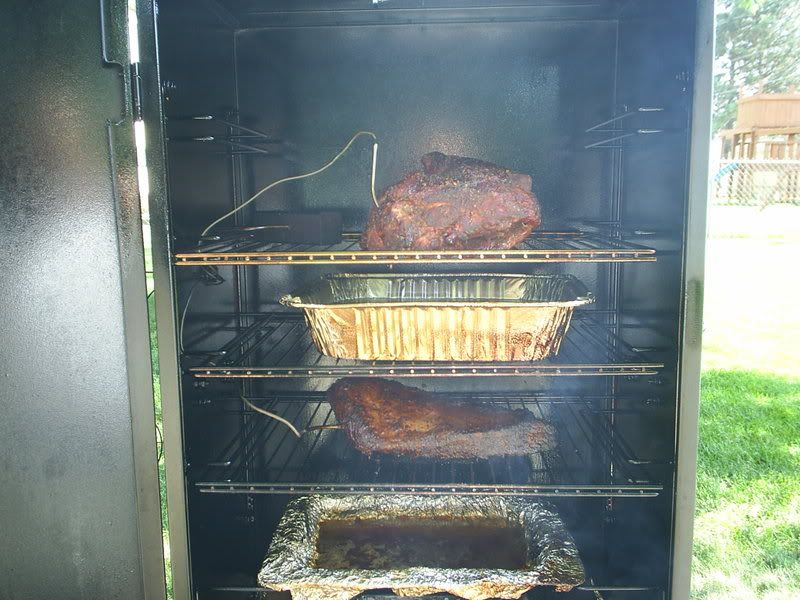 Here we are again 8 hours in. Foiled the brisket right after this picture.