So I had read about ABT's on this board. I figured I'd give them a try. I'm not a pepper fan in general but figured what the heck. They came out great, though I must apologize for the lame Q-View. I didn't snap the stuffing nor the finished product, and I wasn't even drinking yet
I used the following:
roughly 30 Jalepeno's halved with seeds and veins removed
3 lbs bacon
24 oz's cream cheese
1 cup (precooked measure) bulk sausage
1 1/2 cups extra sharp cheddar cheese
1 1/2 Tbsp dry onion
1 Tbsp garlic powder
2 Tbsp's Buckwheat honey
1 tsp cayenne
I put everything except the peppers in a bowl and heated it up with 30% power in the micro to just loosen up the cream cheese a bit and mixed the stuffing. Stuffed the Jalepeno's and wrapped with bacon. Let them sit in the fridge overnight.
Onto the gril at 250ish for about 1.5 hours till the bacon started to get a nice brown and slightly crispy. The came out great.
Browning the Sausage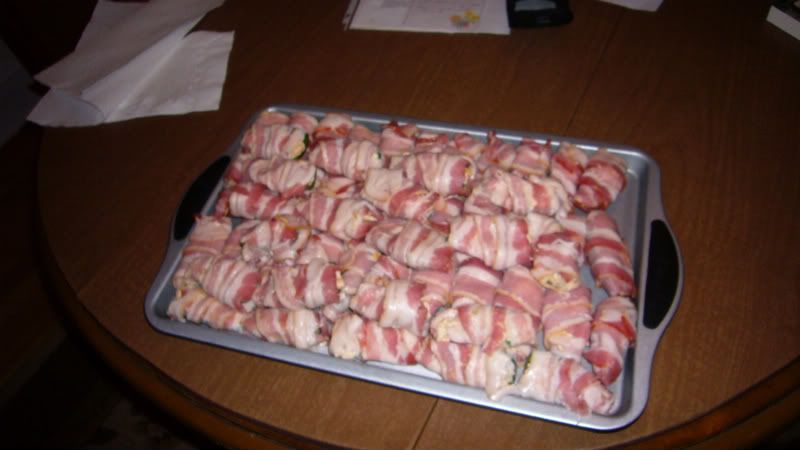 Hope you enjoyed. Next time I will be more on the ball with the after shots :)