Well, I did my first ribs late last week. I'm sorry to be tardy in getting Q-view posted. I still struggle getting quality pictures but the meat is smokin' well. I used hickory and a Memphis rub I found here on the site. I did use the 3-2-1 method. My temp really rose quickly but I did get all 3 steps of the method in. By the way I wasn't sure how much I bought. So when I went to get ready for the smoke and discovered I had two full racks I knew I needed to invite a couple people over to sample them. They raved about the flavor. Thanks for the help some of you gave me the other day. Here are a few pictures.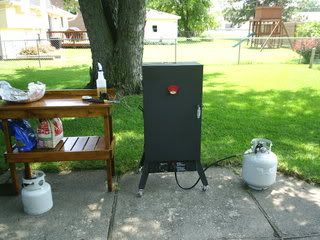 Here is my setup along with the table I built. Too cheap for the drop down shelves.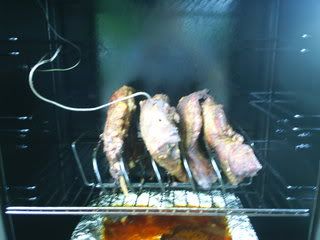 Here is a picture early in the smoke.
A little later in the smoke.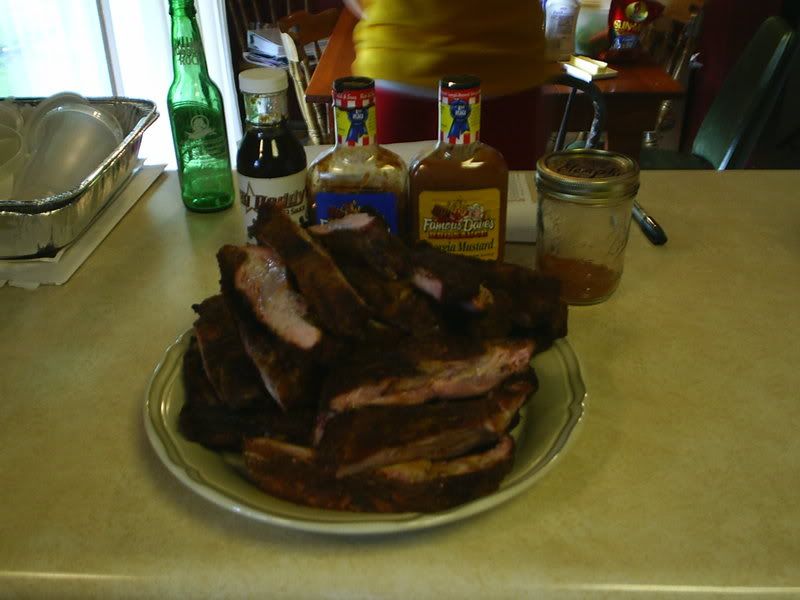 ">Wow that picture blew up big. As you can see I am still buying my sauces.
dmack