Well here is my weekly contribution. Trying the back ribs again and hoping they come out better than my last attempt. Trying the 2-2-1 method for the first time. Here they are going on the smoker.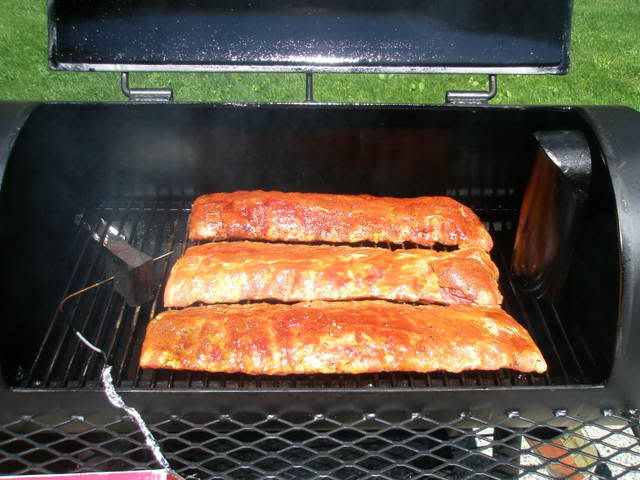 And after 2 hours before going in the foil.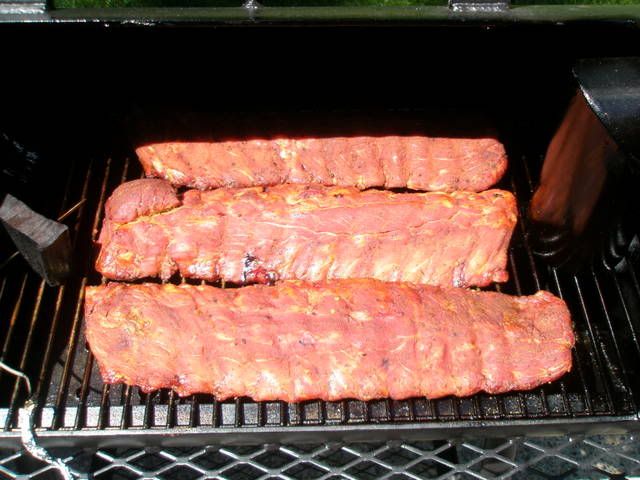 I'll post up the final results in a few hours. I do have a question for those that foil their ribs. How much liquid do you put in the foil? I just hosed em down pretty good with the spray bottle and wrapped. Thanks for looking.
Dave