I smoked a brisket over the weekend along with some pastrami and a few wings using a bit of hickory.
My shade tree casts shadows on the cooker, it's hard to get a good picture of the food. lol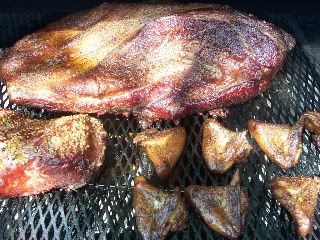 I foiled the brisket along with some Dale's marinade and a shiner bock beer.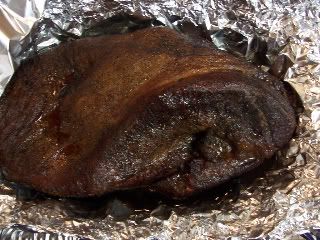 The brisket with the juices poured over...
I sauted some onion along with some of the brisket...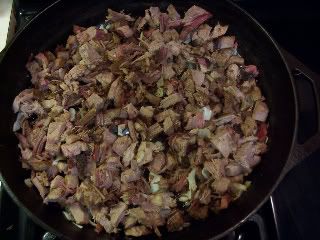 Rolled up one with the chipotle slaw inside....
The chipotle slaw
1/2 cup mayo or salad dressing
some chopped onion
salt to taste
squeeze of fresh lime juice
1 chipotle pepper in adobo sauce...chopped (or more if you like)
1 bag of cole slaw cabbage
Mix and chill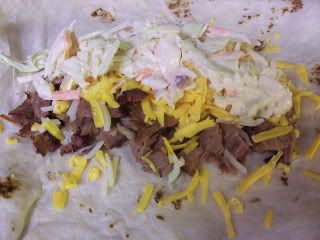 I like to fry them a bit for added crunch....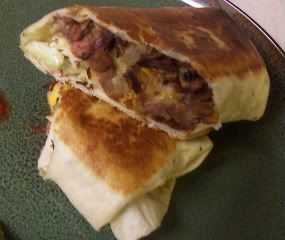 I also did one with the slaw on the side to see which I liked better.....I liked the slaw inside better. It added more crunch and spice. :)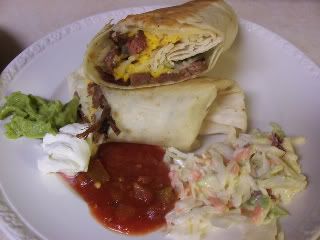 Since I could only eat one half of 1 burrito, I have three halves to go. Looks like I will be eating this for breakfast, lunch and supper today.