Here we go again folks.
Weather was just beautiful for smokin, and lotsa grub to make the day. Did 3 slabs of BB's, half glazed in regular sauce and the rest glazed in some Cuban Mojo I scored in a trade with Erain. Method is 221. This is also my first attempt at Dutch's beans. I'm happy to report they went quick. Good stuff!
Here's the fixins for the main dish: rub, Mojo sauce and Lumbre chili: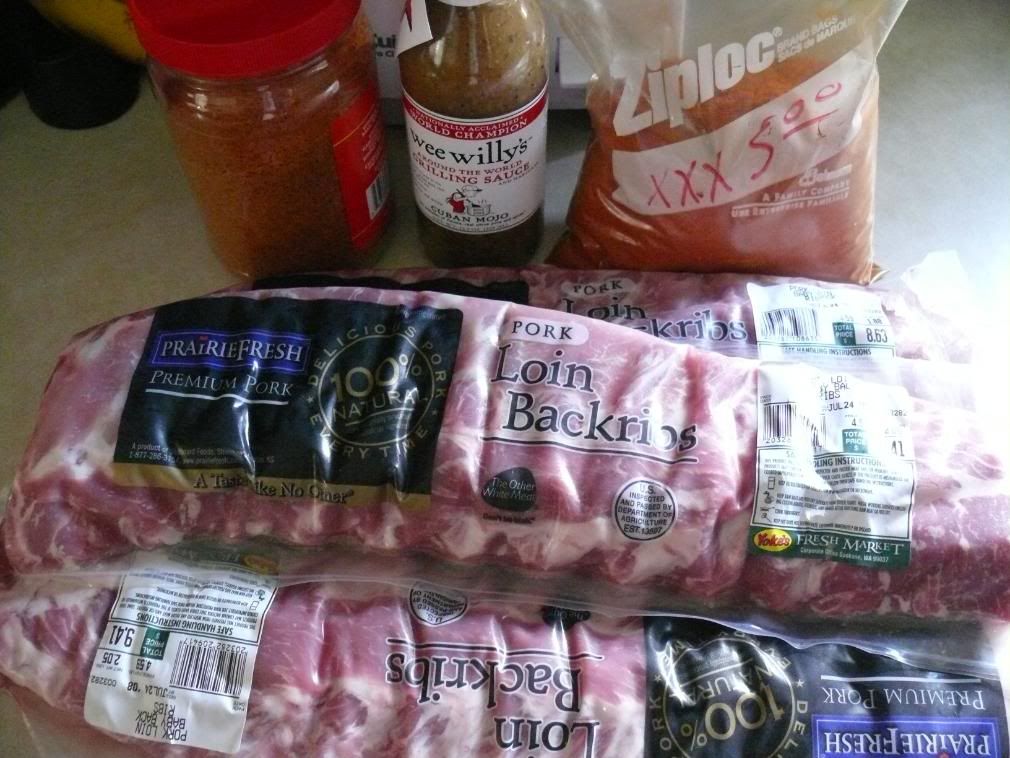 Removing the membrane: I slice down the middle then pry up a corner to get started.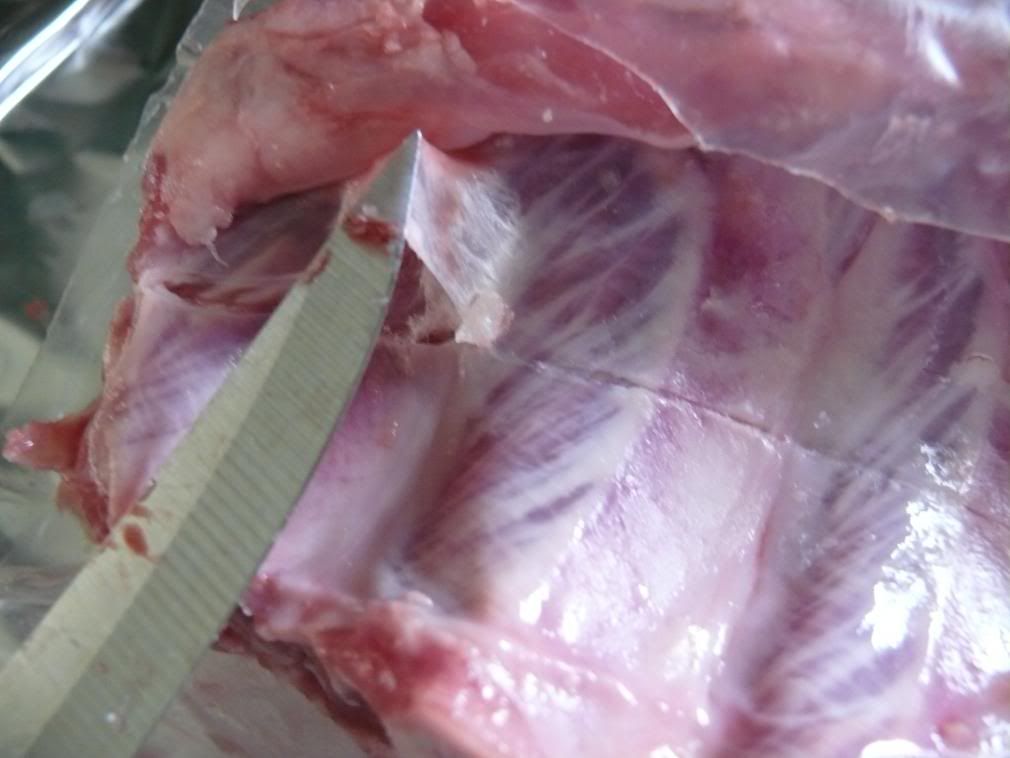 Comes off pretty good once ya get started.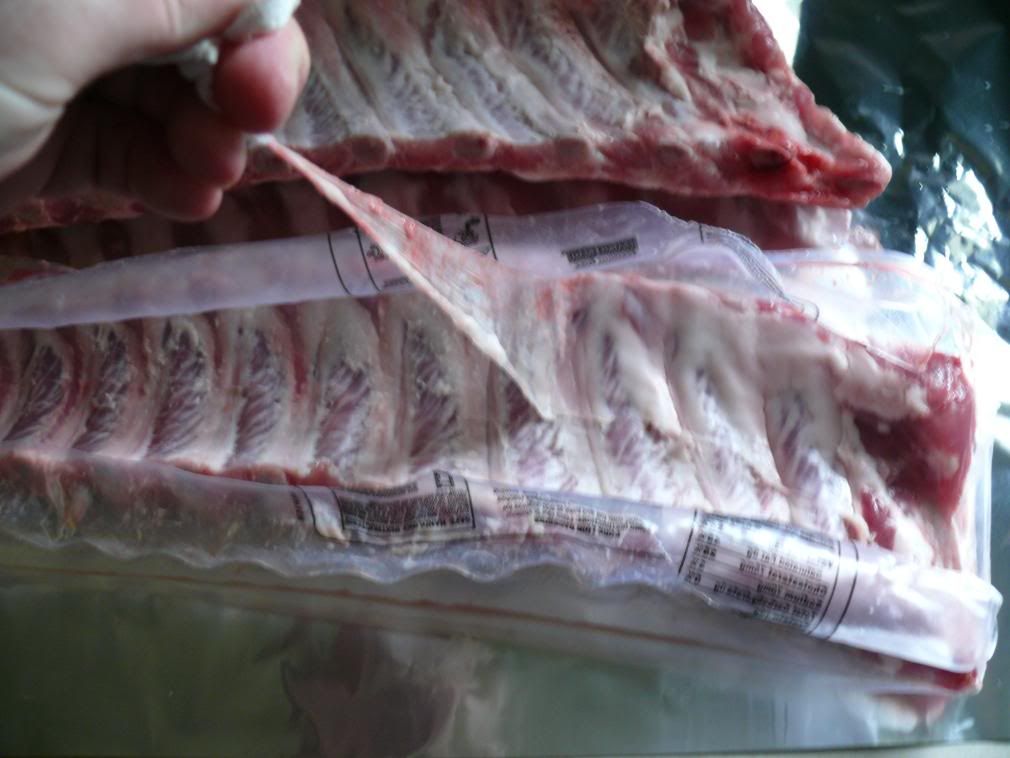 All rubbed down: the bottom rack is the one with the chili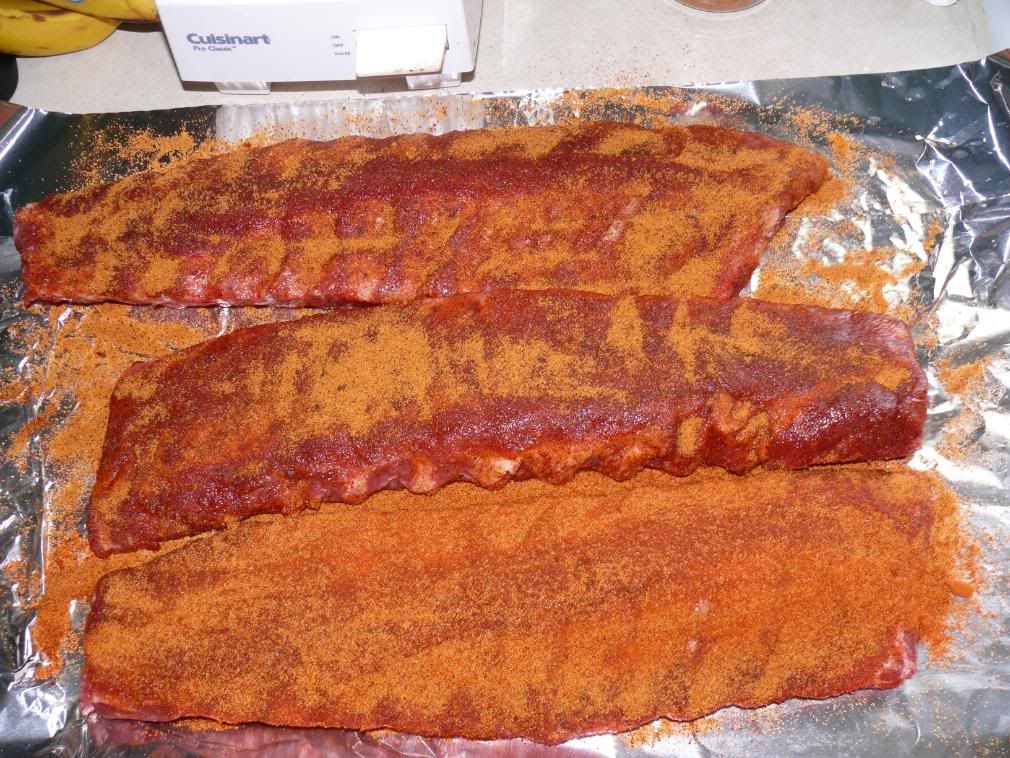 Ready to smoke:
About a 1/2 hour in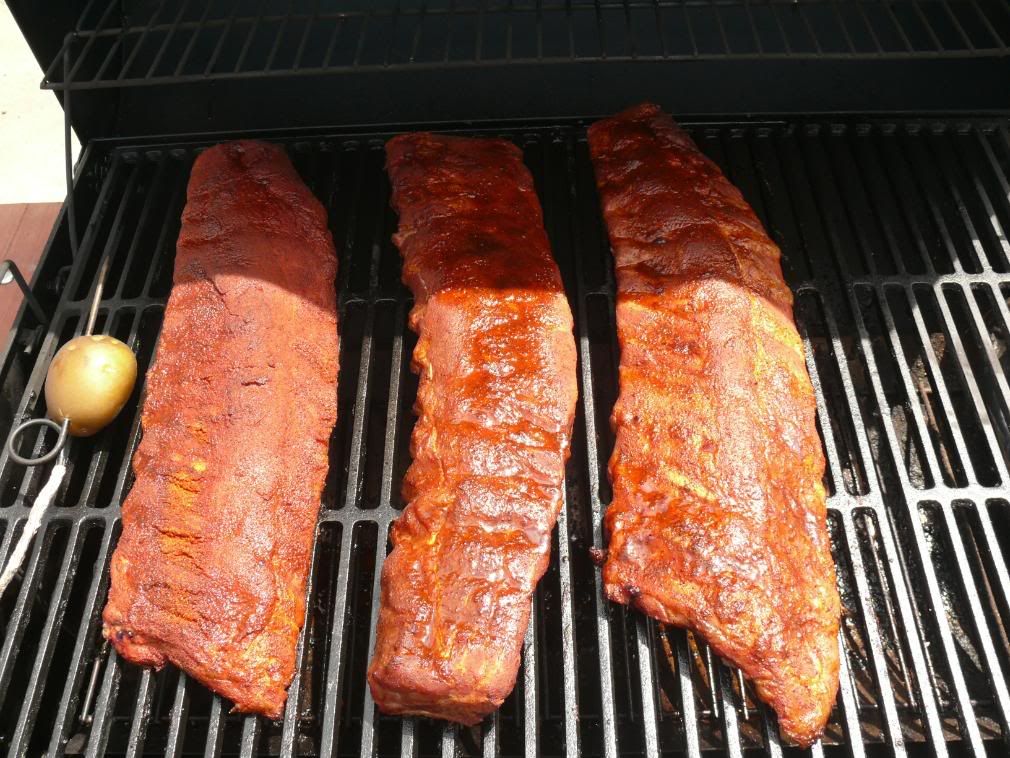 My lil girl wanted to get in on the action: ready to add more wood.
Almost ready to foil:
Outta the foil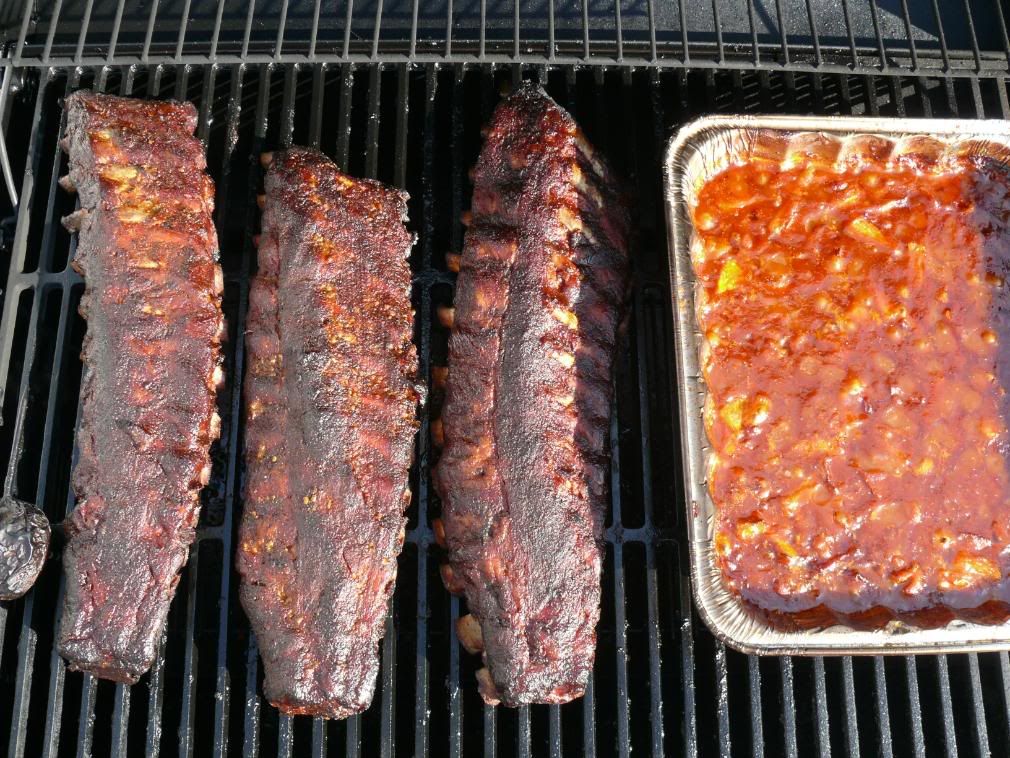 Glazed. Only did about 40 mins once outta the foil:
to be continued. Too many images