I got inspired to make a fatty that had an interesting pattern when sliced. Here is what I did:
Boil and then slice potatoes into 3/8"x3/8" rectangles. Roast red bell peppers and slice about 1/2" thick strips. Lay them out like this on hot Itallian sausage:
Drop about 2 lbs frozen spinach leaves in a lot of boiling water for a couple minutes. Drain and squeeze out excess water (squeeze hard). Chop and brown mushrooms in a pan add onions and cook through then garlic. Mix above together with pepper and parmesean cheese. Spread over spuds and peppers: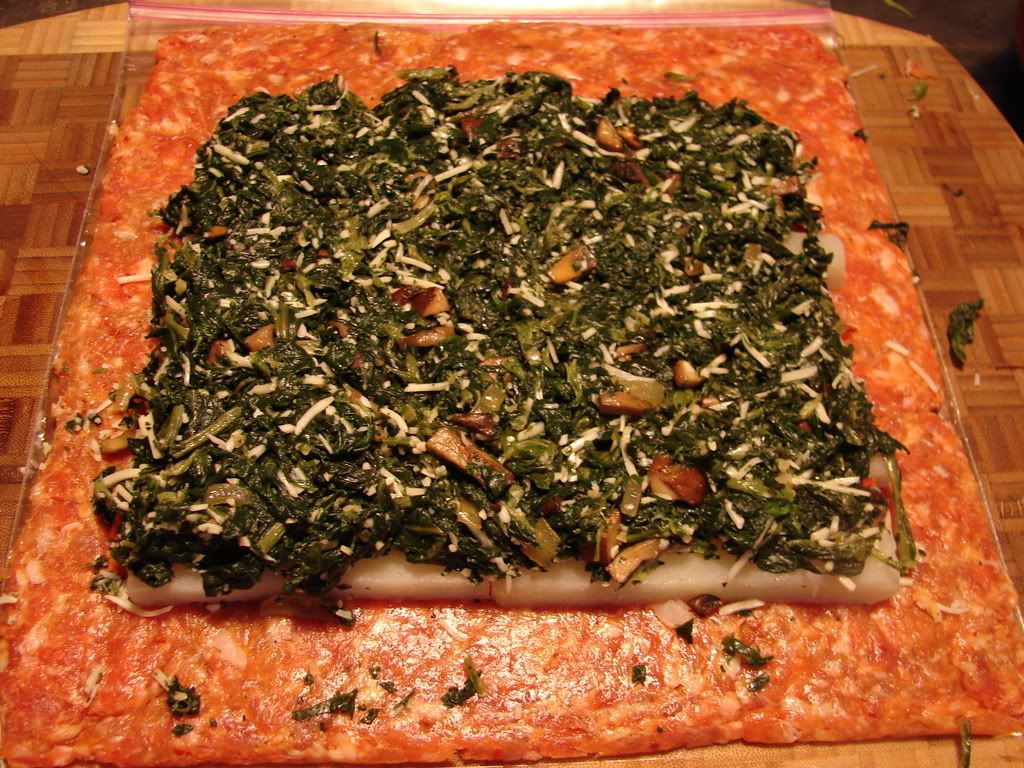 Top with proscuito, basil and fresh mozzarella.
Roll and smoke
And slice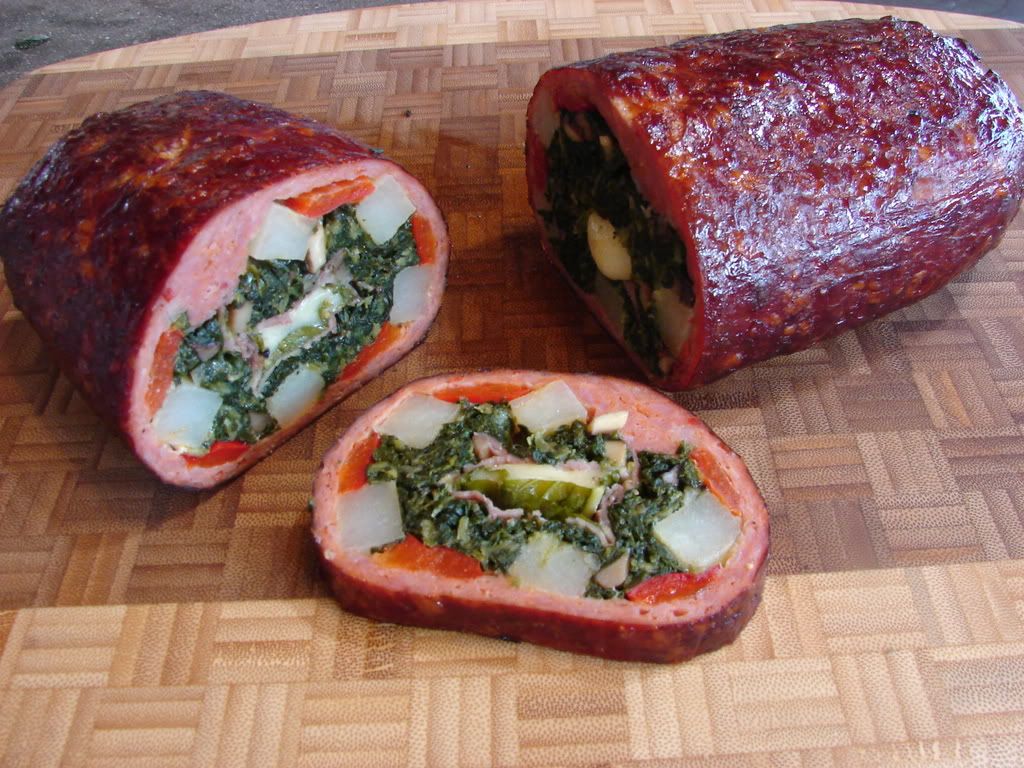 It was really tasty and people at the BBQ were comenting about it all night. I made a chicken version also since my wife doesn't eat pork
. It exploded in the rolling process, the chicken sausage was just too soft. Will use more meat for the chicken version next time. Chucked it in a dish and smoked it anyway. It worked great, more smoke flavor than the rolled one just not as pretty.