So the original plan was to have a Butt on as well (would have been the first since getting this smoker), but events lead it to be chicen only.
Four whole birds went on. I placed them in a brine that I got from SMF and added a seasoning or two to (I will have to go back an look to see who credit should go to). They went in the brine around 9/10 pm on Thursday and were out around 1 pm Friday. Dryed and added a little rub. I went with Stubbs, as I heard on here it was a decent off teh shelf version. Loosened the skin and rubbed some between it and the meat. Added a bit to the skin itself, trussed up (my wifes tying skills) and ready for the smoker.
I used Mesquite this time around, and spritzed every hour or so with a combination of apple juice, water, and cider vinegar.
I desided to do this sort of "pulled pork style" and pulled/chopped it whne done and had buns available for sandwiches. Also a little homemade BBQ sauce to be added if desired (something I got from another book).
Here are a few pics:
Coals going: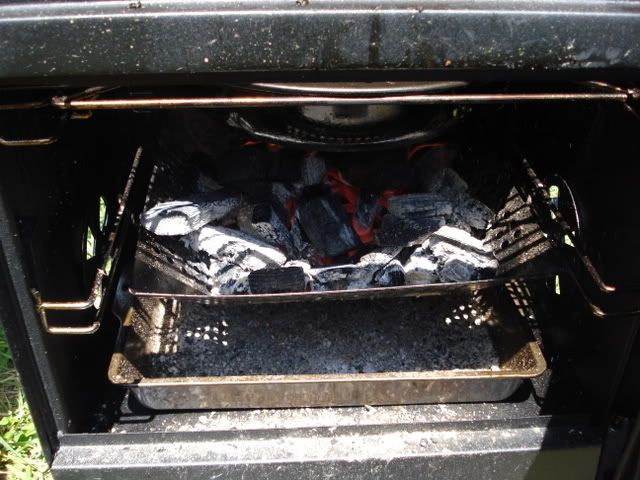 Birds in: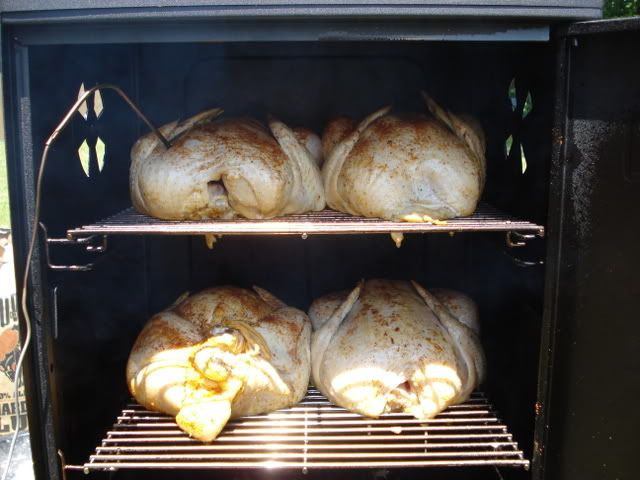 Getting there: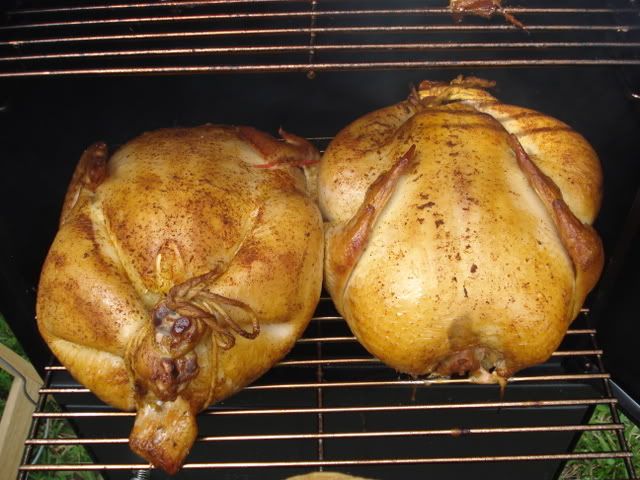 Finished Product as leftovers. I forgot to get a pic of this yesterday, to many hungry folks waiting to eat!