Yesterdays Smoke was a success. Two 7 pound boneless pork butts went 10 1/2 hours. I will be bringing this to a family party today but of course I had some last night. It was perfect! here some View for you. Thanks for everyones help yesterday. I love SMF!
My equipment...so pretty sitting amongst the historical corner I live on.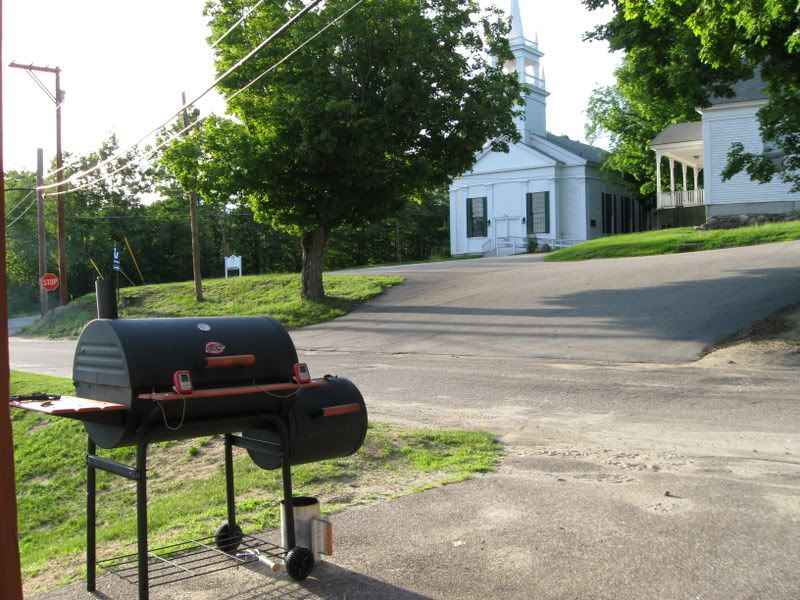 Wrapping at 165 degrees. Looking Great!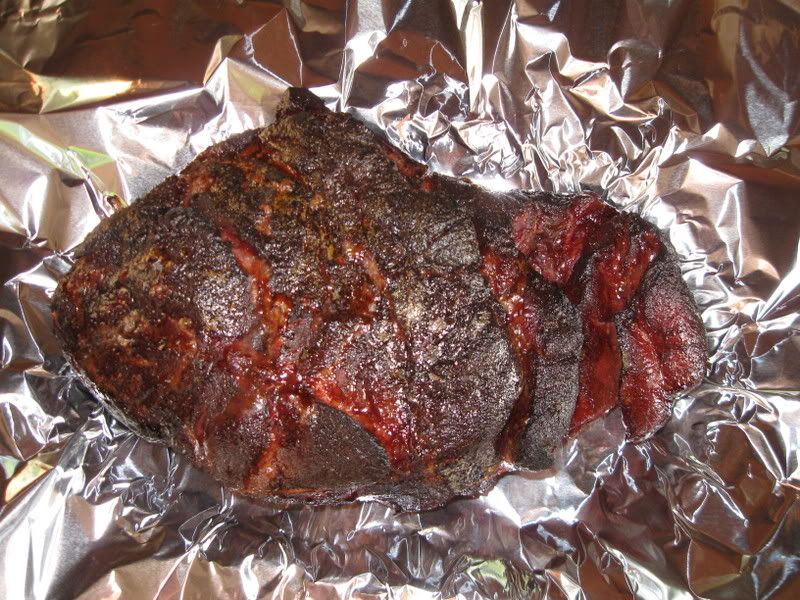 Waiting for the second one to wrap. Only minutes away from eachother. Perfect!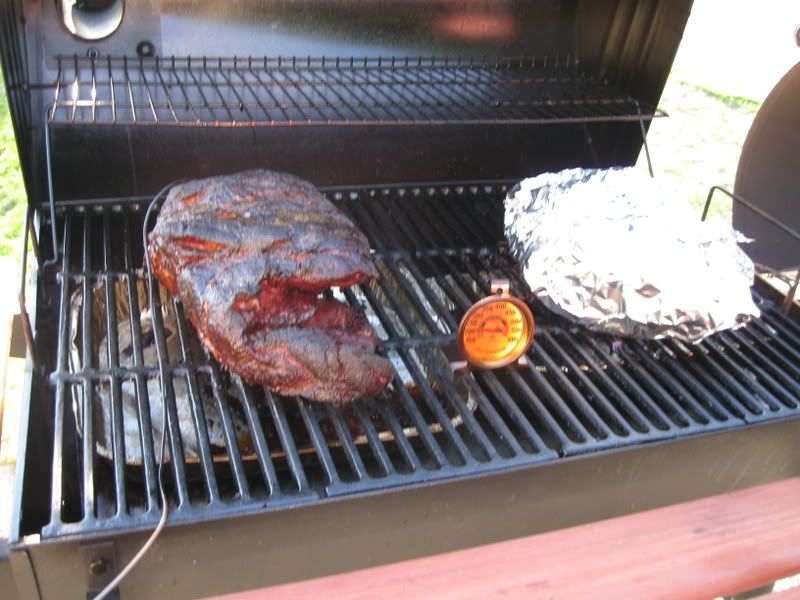 Pulled after an hour of resting. Hard to not eat it all right now:)
Nice close up:)