I've been asked to provide the Q for our neighborhood July 4th party. Easily the biggest thing I've ever done X 10. The great news is that 2 of my 4 daughters love to cook and I hired them to help. Step 1 involved the butts: 88lbs of 'em-10 total. We rubbed and wrapped Monday night and got up at 4:30a. Meat on at 5:30a. By 3p all were 165-170. Wrapped and back on they went. 6p 3 came off. By 7p all remaining were right at 200 degrees. My girls did it all except putting the coals on (TBS, adjust temp, light chimney, rub, etc). That allowed me to work from home and not feel too guilty. The butts turned out great. I pulled for nearly 2 hours last night.
Step 2 will be pulled chicken which we'll do tomorrow. 60lbs of boneless/skinless thighs. Brine and will rub half of it leaving regular for those less adventurous folks.
Rubbed and wrapped.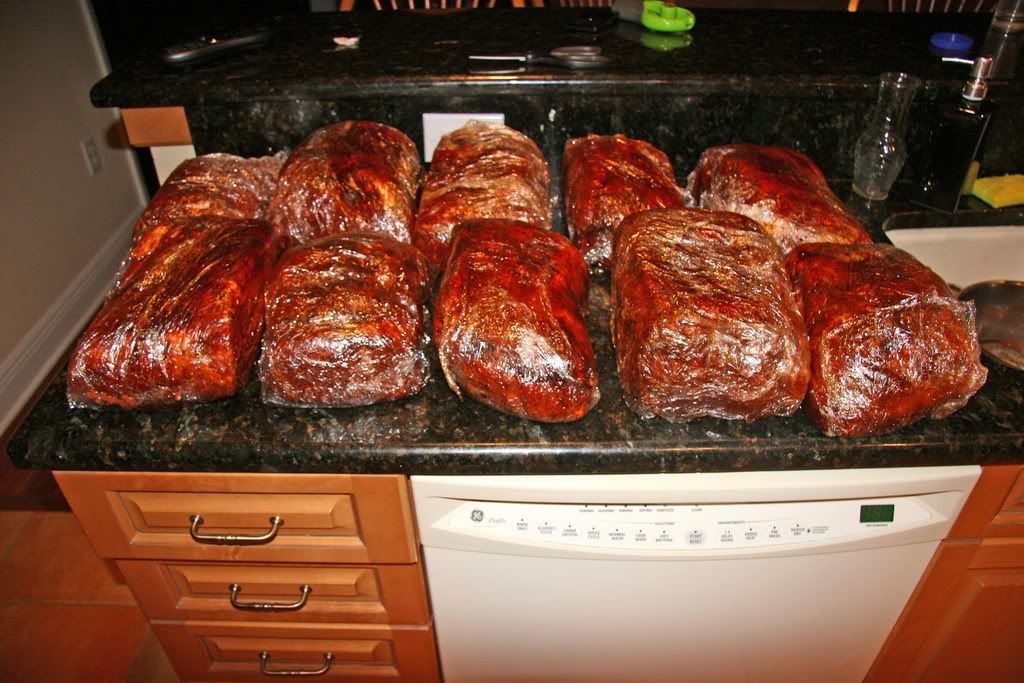 The Grilling 'hood. Got both Chargrillers working over-time.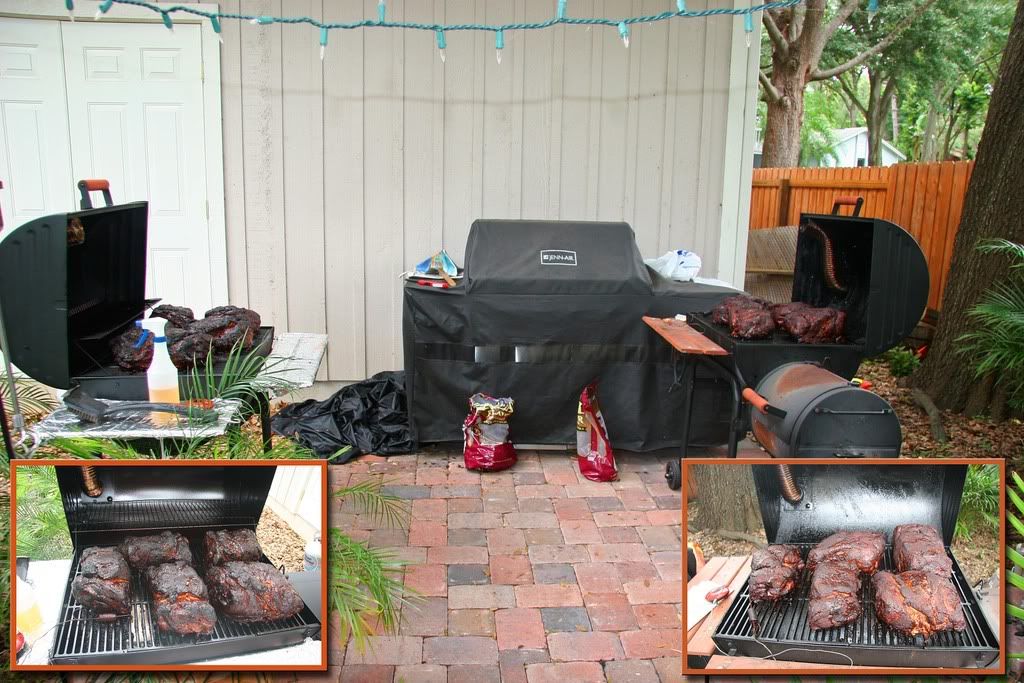 My two beauties with their day's work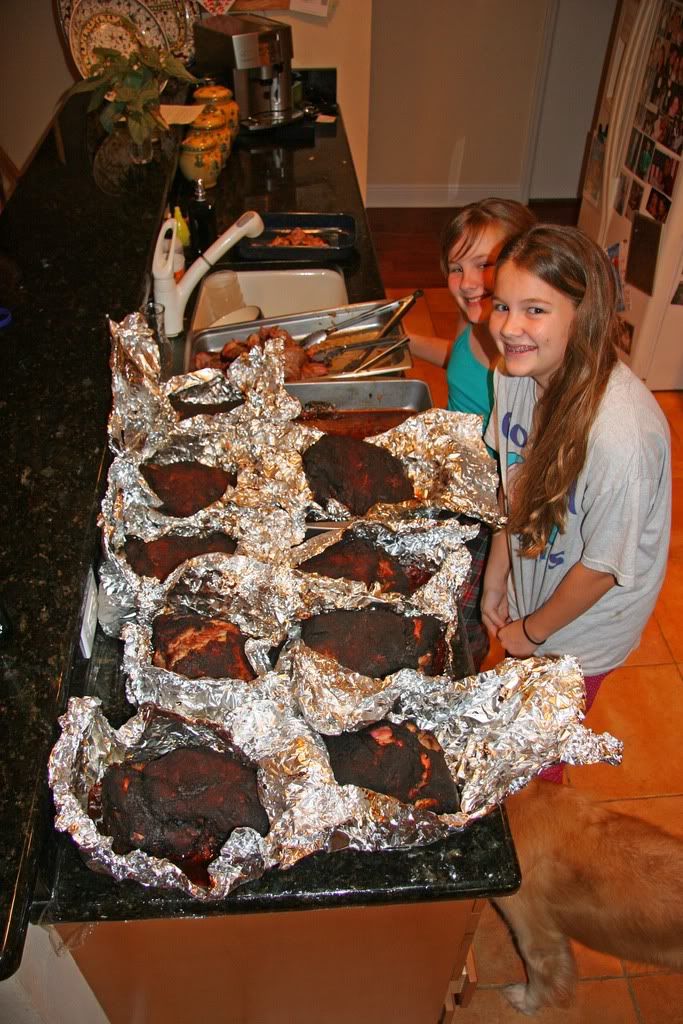 I'll be posting the Q-view of the chicken tomorrow.