Had some time today to do a little cooking. So I grabbed some beef ribs and chicken drumsticks. Applied a quick rub and went to light the smoker.
Once the coals looked good I grabbed the meat and got it on the smoker.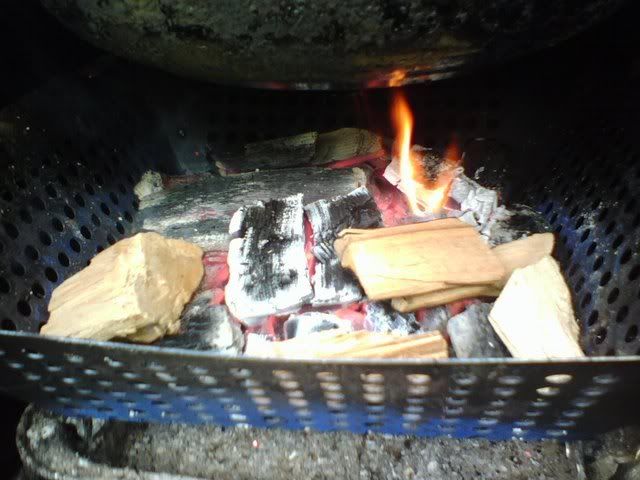 Once all was set I settled back with a IPA and watched the thin bleu roll...
After a few hours I had a nice pullback on the ribs so I applied some basting liquid and wrapped.
Add some butter along with these.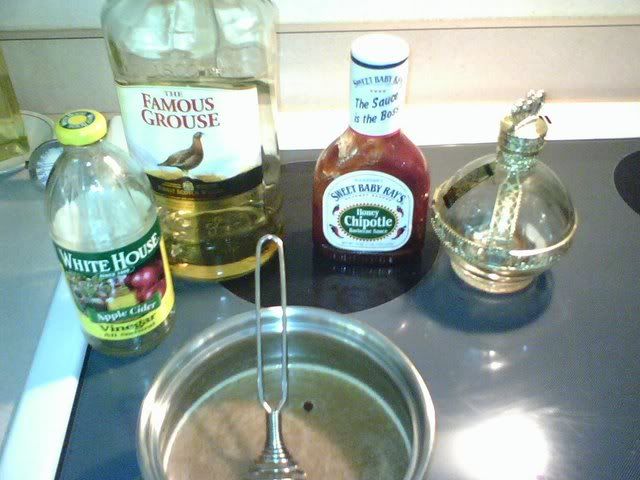 Towards the end of cooking I brushed the chicken with some bbq sauce.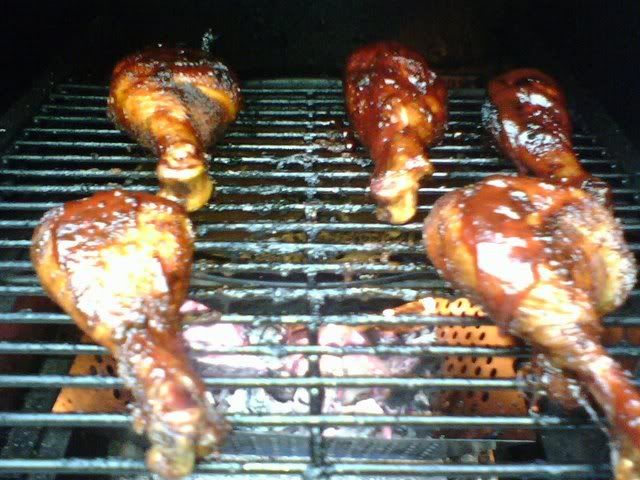 I also unwrapped the ribs. Gave then another basting and brushing and allowed to cook for another hour.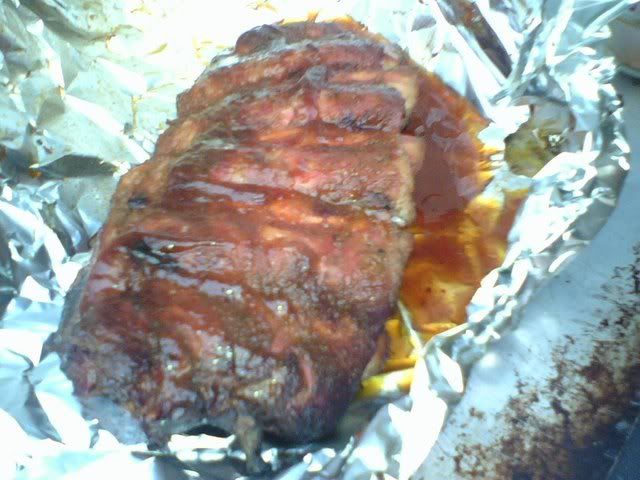 Here is the chicken pulled.
The ribs and beans followed later.