One of the major dislikes I had about the Brinkman Vertical is how low it sits. To do any wood chunk/meat checking you had to dang near get on your knees. I have no problem getting down...gravity works with me...getting up...that is a different story!!!!
As I was loading our stuff in TN up for the move to FL, I was just about to throw my old Brinkmann propane grill away. This is the one I had already removed the side burner from. As I was looking at it I had a thought. And this is my thought with a picture.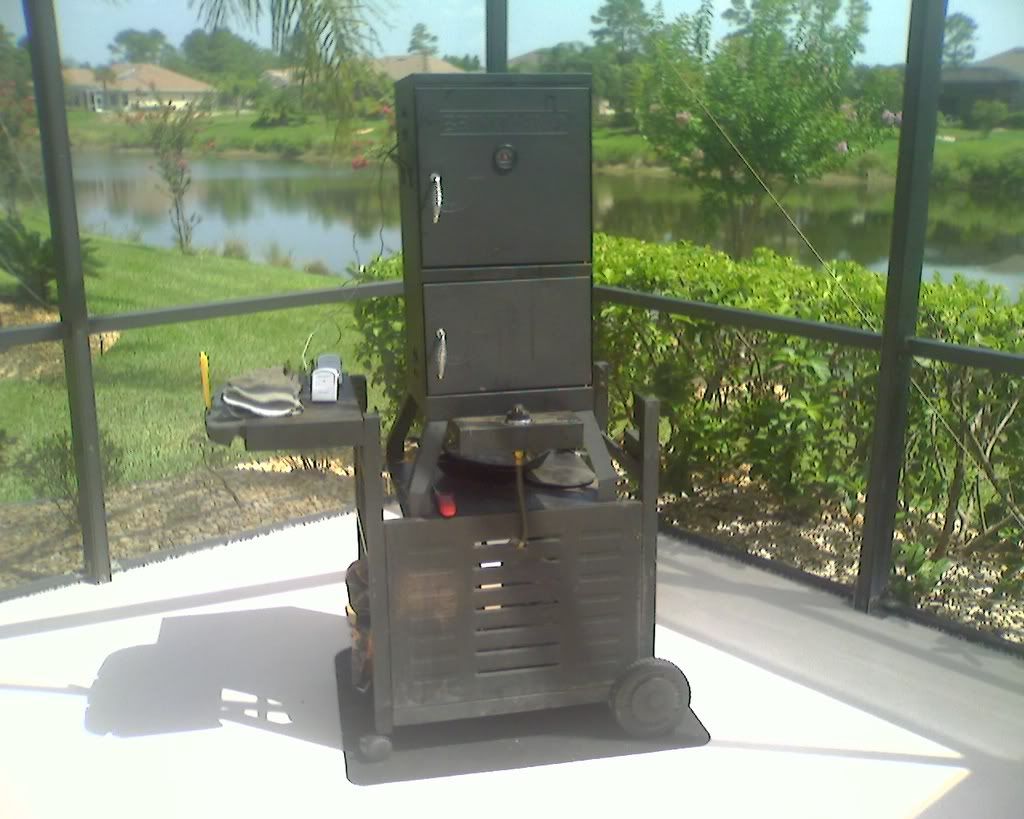 And the reason I could throw my old propane away was I now have a "summer kitchen".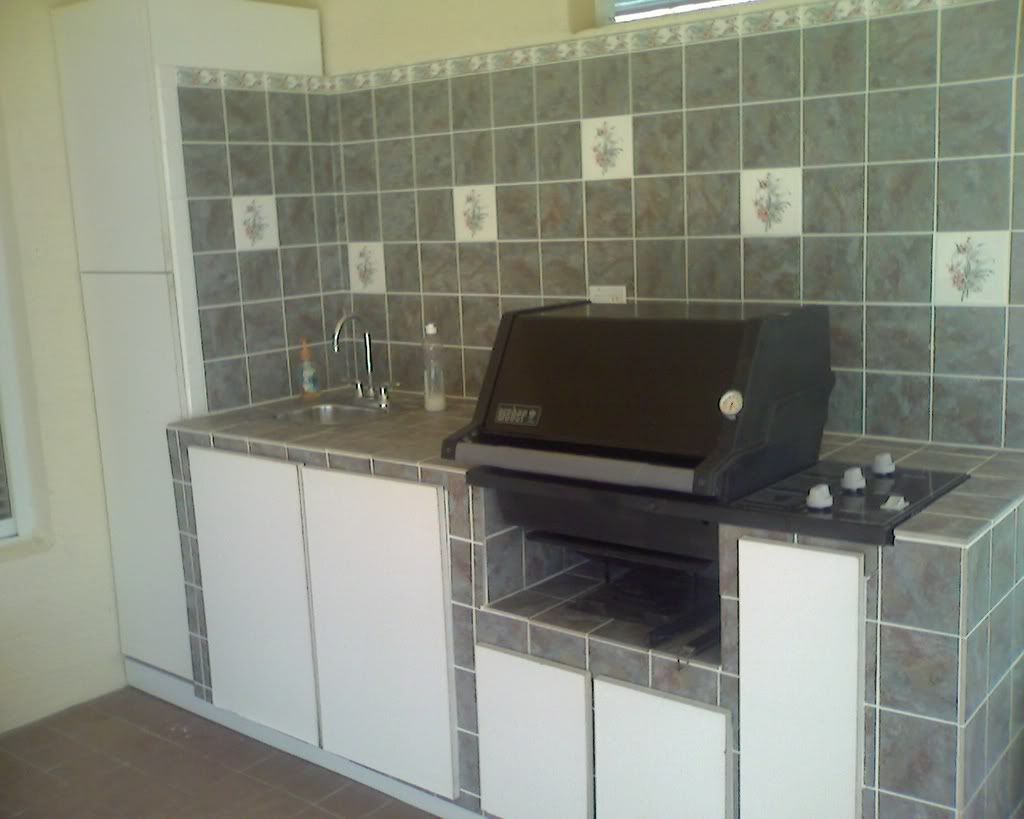 And if I get too hot while grilling/smoking...I just turn around and hop in this.