Finally got my plumming issues settled today, and into the cooker went a ribeye roast, some of dutch's beans, and a few baked taters.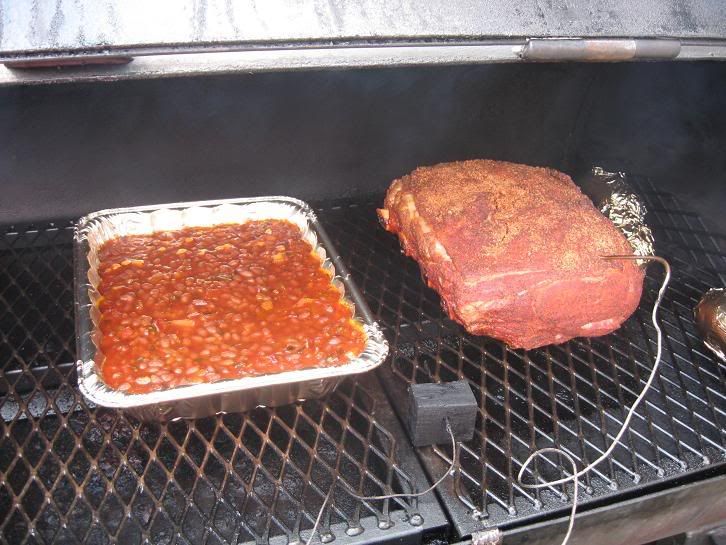 took it to 136 internal, and then rested for a few. Sliced up nicely!
pretty happy with the outcome, and I have enough left for myself to have some leftovers tomorrow! Smoked it at 290-310 for 2 1/2 hrs over red oak, and cherry.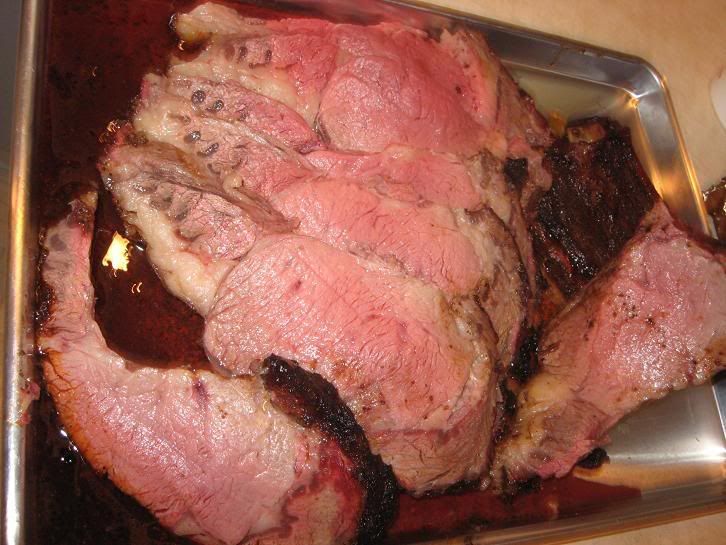 Thanks for checkin it out!