Hey all,
As some of you know, I smoked a 7 lb. Boston Butt yesterday. It was awesome!!! Here's some pics for your veiwing pleasure.
I cut this myself; I work at Whole Foods Market.
It turned out Great! Here it is after 2.5 hours...
After 6 hours...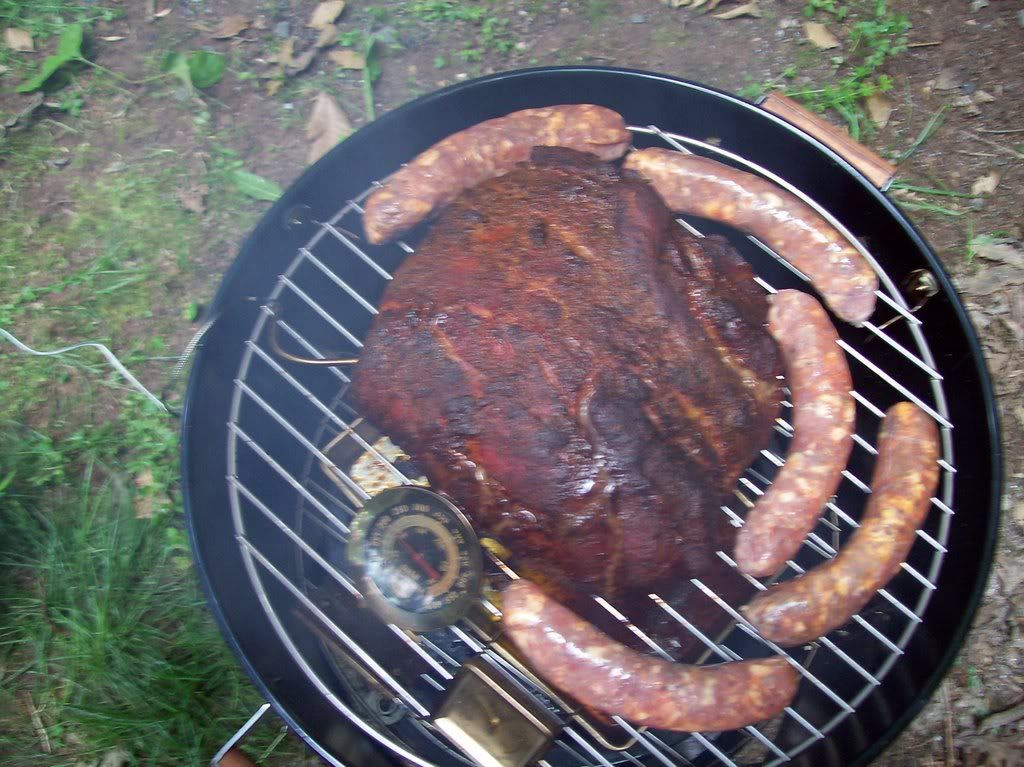 After 9 hours of smoke and 4 more in the oven... (162 degrees, then to 200 double-foiled in a 250 degree oven) The sausages (3 hours) had an incredible snap to them!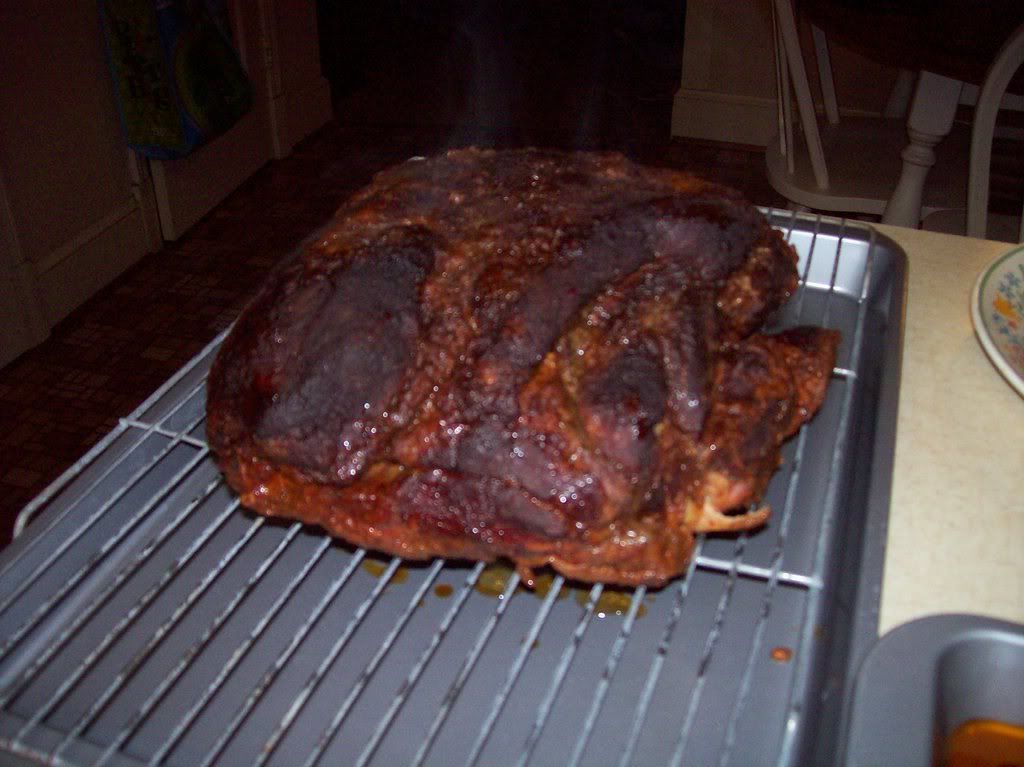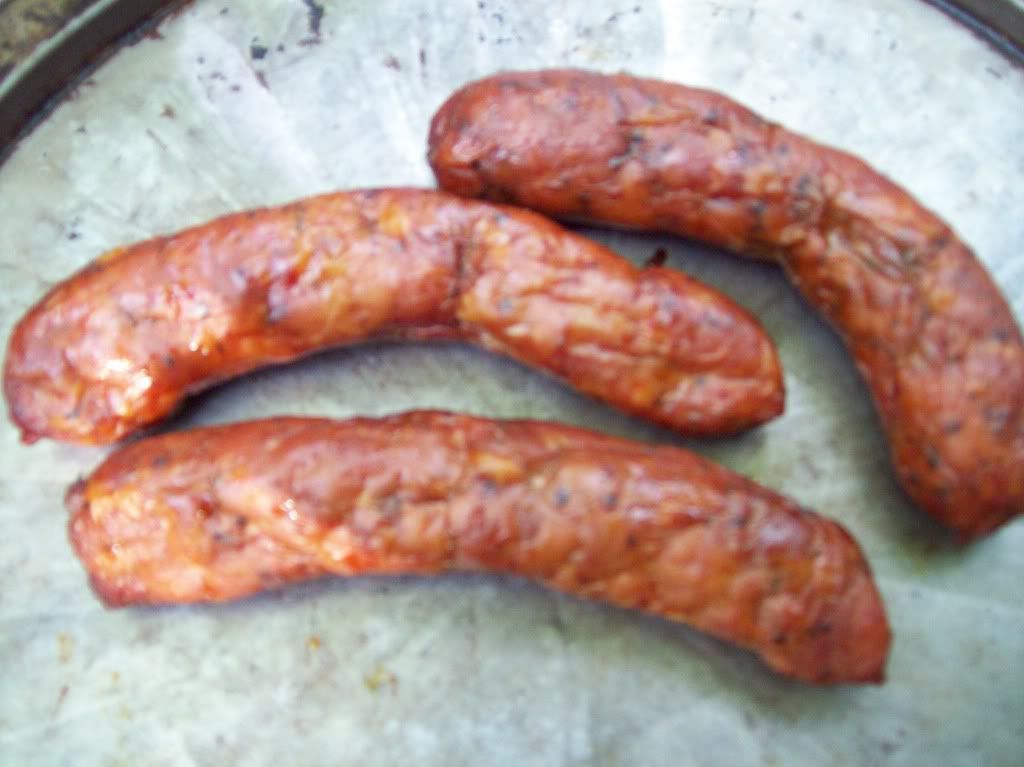 I used the Minion Method. By the way, don't light your chimney starter on an asphault driveway unless you wan't a hole there.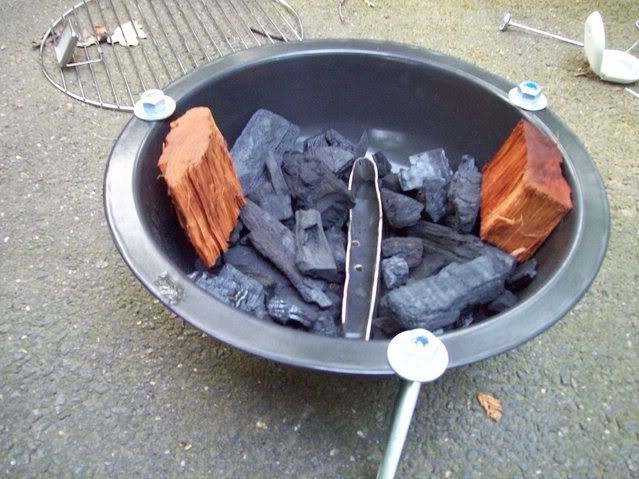 I finally started getting the hang of it after 5 hours. Total time 13 hours.