Bought my second Char griller so I thought I'd take some shots of how I tuned my other one. Had some bricks left over from a paving job and had this idea. It works pretty well...got it to within 8 degrees right to left. Looking for something under 5 degrees tho, so will keep trying. It's very flexible as you just need to move the pavers around until you get the right heat in each area.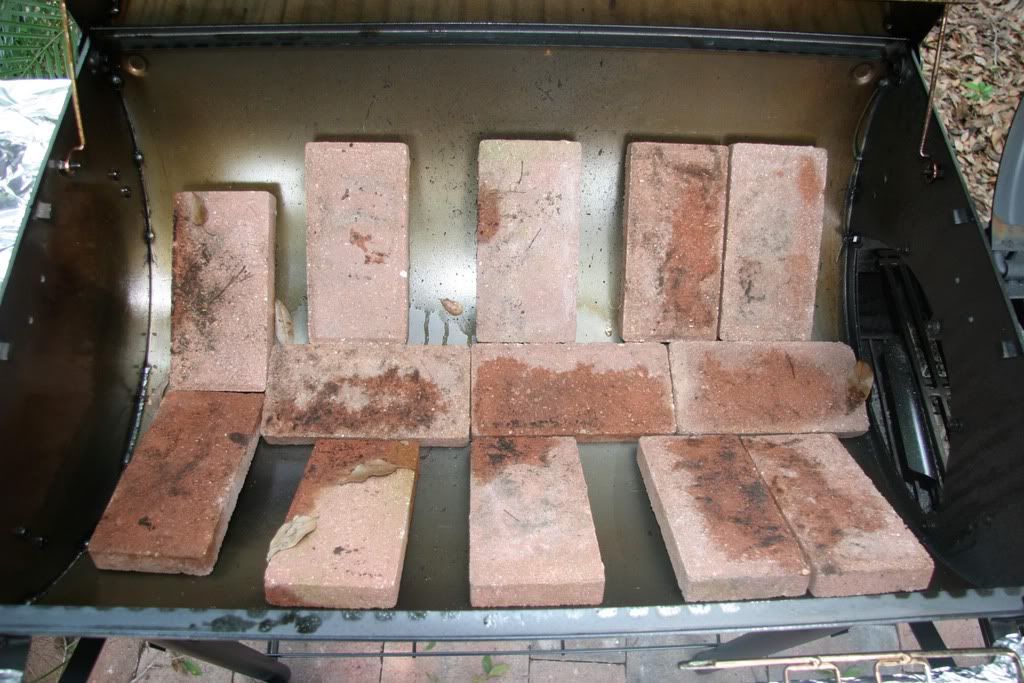 I took the existing charcoal grate and flipped it over. It's the exact shape of the opening from the SFB.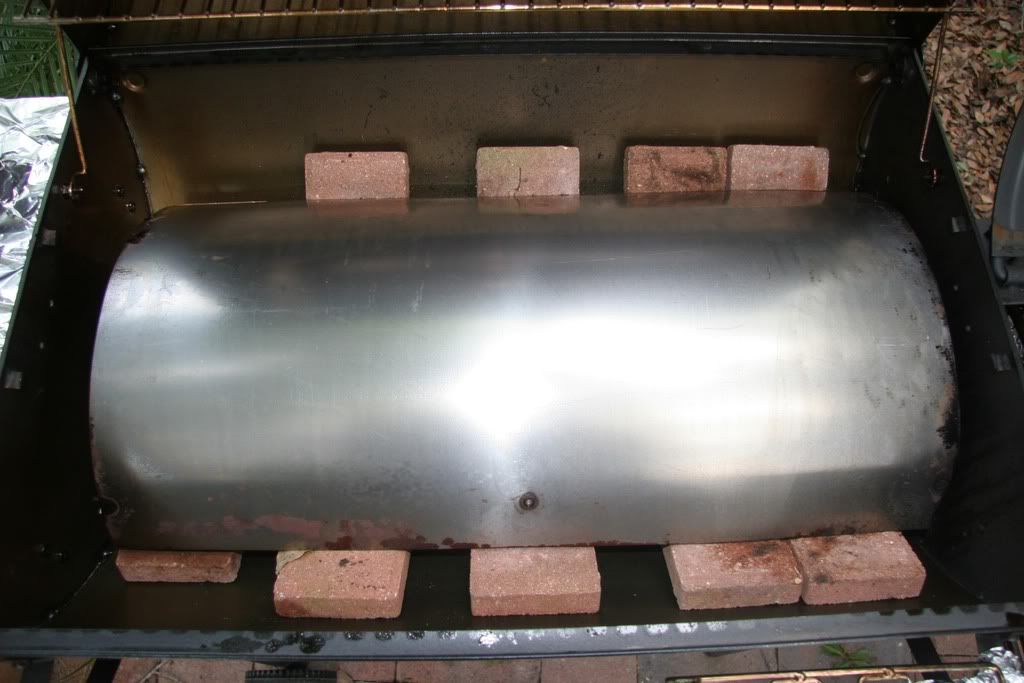 I've got about a 1" gap between the SFB wall and the charcoal grate.
The next image is my charcoal basket I picked up at Lowes for $7. Fits perfect in the SFB and kept those coals moving. They sell it as a barbecue wok for vegetables I think.