Got this a couple weeks ago off of craigslist for $40. It is a New Braunfels El Dorado (prior to Char-Broils buyout).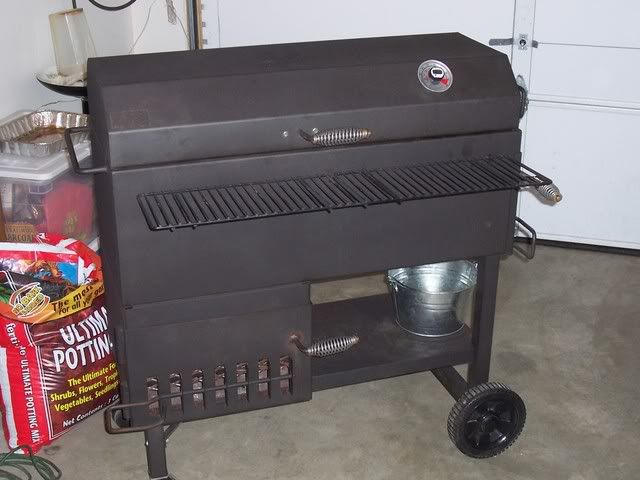 It was in pretty decent shape. A little rust here & there, but I hit with the wire brush and a little high temp paint and she is almost like new.
I have made a couple of modifications so far:
The factory thermometer was about 100 degrees off. It read 300+ in a boiling pot of water. So, for now, I drilled out the stem to make way for a digital thermometer that I have, until I get get a decent replacement.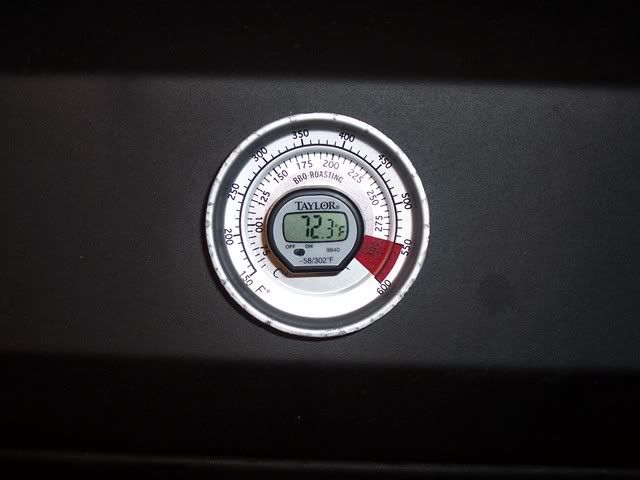 Originally this came with a charcoal grate with legs that sat in the ash pan. I found an older thread here about a mod where someone had put four bolts in for the charcoal grate to sit on so they could pull the ash pan out to empty during long smokes. I took that one step further, and used some angle metal to make some rails.
For my first smoke on this, I did a brisket. The firebox mounted below the smoke chamber was a bit awkward to access to build & replenish the fire.
So, with some help from my mechanic at work, we fabricated a charcoal basket. This is 14.5" x 14.5" x 6", and should easily hold 10-12 lbs of charcoal for a minion method smoke:
Here is the interior. The smoke comes up on the far end underneath the drip pan. The drip pan is elevated on the far end. The grates are adjustable to four different levels.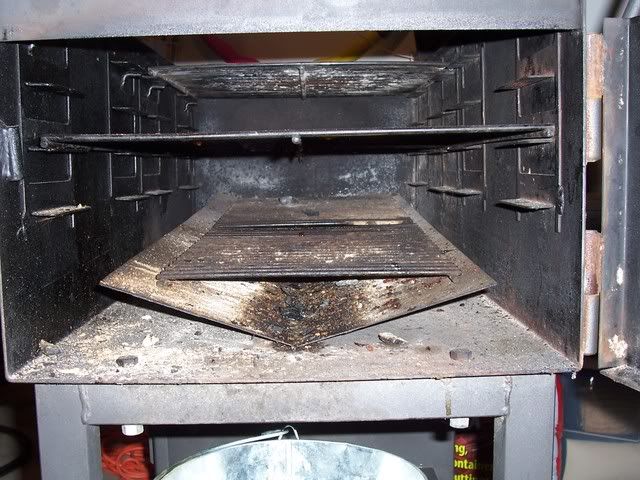 And it vents through two baffles on the far end of the smoker:
Does anyone have any other modification suggestions that might improve this?
Thanks, Gordo