Well, I knew I couldn't make it through the week without some smoke in my eyes, so today after the yardwork, I rolled up 5 assorted fatties, did a batch of the wonderful dutch's wicked beans, and chicken was on sale for a buck a lb, so I got a 10 pack of drumsticks, rubbed 5 with my own rub, and 5 with a rub that was given to me at the Eagle practice cook.
Runnin the lang a bit warmer today at 250-280, shouldn't bother anything, might make them beans any better, if its possible.
Here is a pic from 1 hr after all was put into the Lang.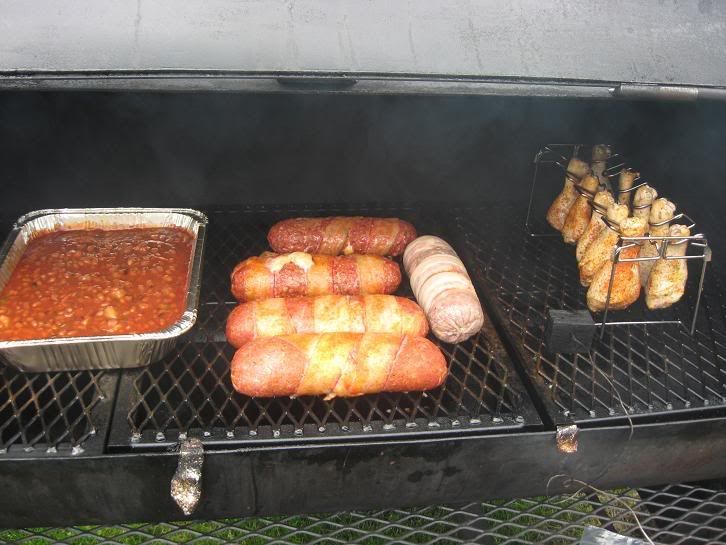 I'll snap another when the legs are done, we've all seen the fatty and bean show. I need to work on my chicken smokes a bit.