Not sure where to put this thread, fish non-fish or just bacon? LOL!
Here we go, I used ERAIN'S rum soaked salmon recipe (thx Erain) cut the salmon into smaller appetizer pieces and wrapped with bacon topped with dill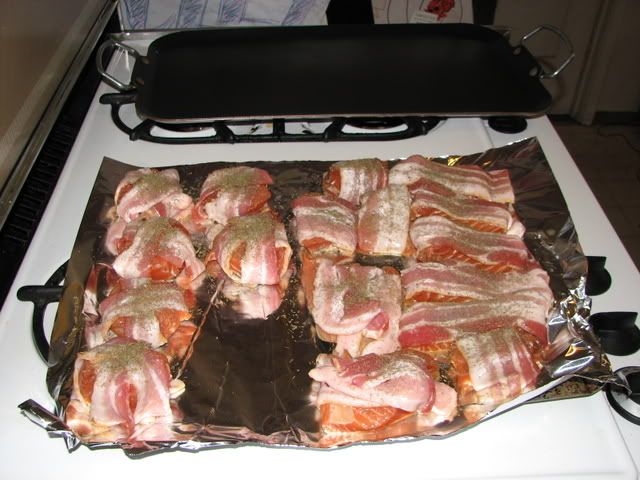 The shrimp...
I let the shrimp swim overnight in EVOO with fennel seed, dill and Gah'lic
sliced a plantain wrapped the shrimp and plantain with the bacon..now we are ready to smoke...just waiting for some room......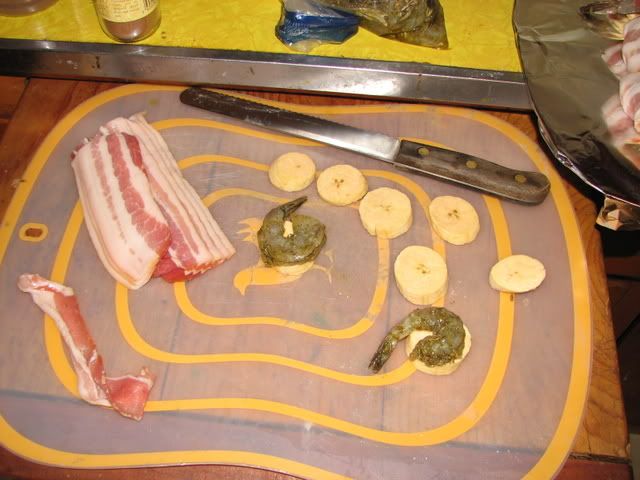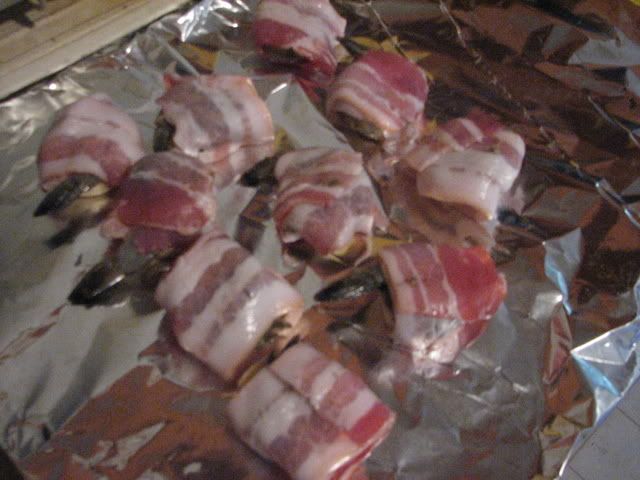 this is a work in progress