This is the first chance I've had to try out my UDS....
Here is a link to my UDS build....
http://www.smokingmeatforums.com/for...ad.php?t=16850
I fired it up with all vents open....
Seasoned up a hunk-o-pork.....
Made some twice baked tatoes, seasoned up some bella mushrooms and a split leek.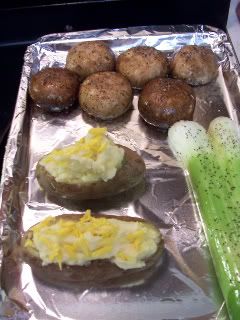 After the pork had smoked awhile, I added the veggies.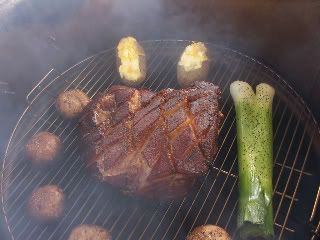 Took the veggies off after about 35 minutes.....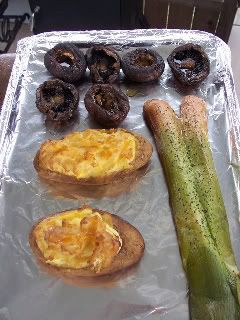 Smoked the meat at 250 the whole time...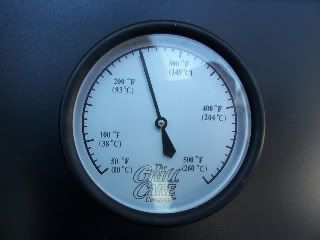 Pulled the pork out at 180, covered and let it sit.
I love my little side table, it's really handy....
Supper....with leftovers to last me awhile. :)
I'm very happy with the UDS, It worked great for me.
Forgot to say, I used hickory. The whole smoke was faster than I had planned, about 8 hours. I think I'm gonna like this little cooker. :)