Hi all,
This is my first fattie.
1.5 lbs Johnsonville Maple Sausage taken out of the casing (can't find good roll sausage around here unless it's Italian sausage). I rolled out the sausage using a 1 gallon Ziploc (thanx to posts on this board for that trick). Turned out on Saran Wrap and added Cheddar/Colby Blend: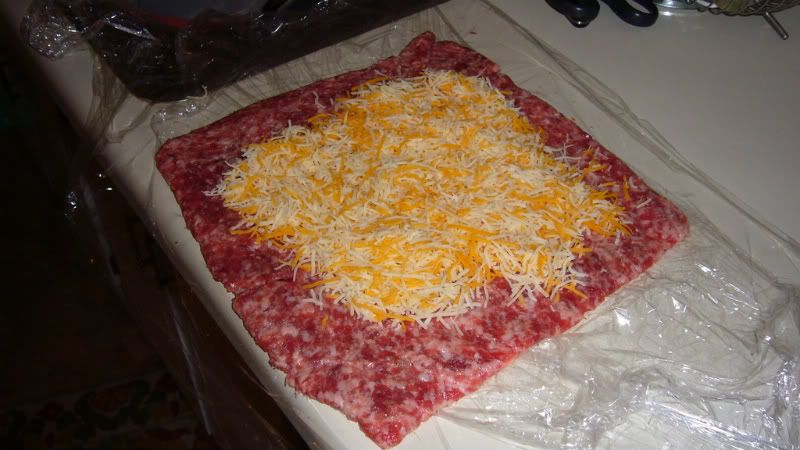 Added cooked (not crisp) bacon: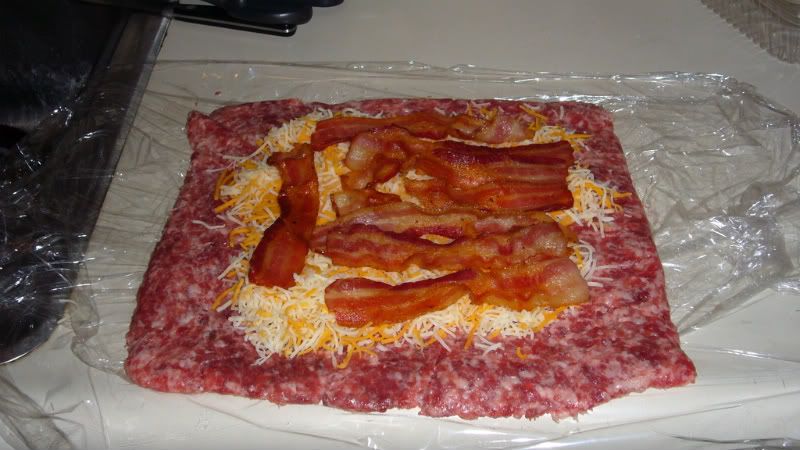 6 scrambled eggs: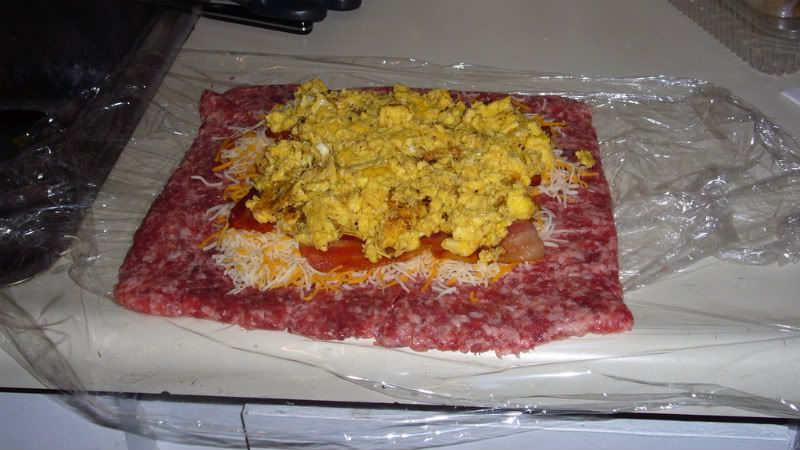 I started the grill up at at 5:30AM, thought I would give my coworkers a treat before I leave for Italy for 10 days (leaving tomorrow) and of course get 1 more smoke in. I got the coals going right away. Rolled the fattie the night before and set in the chill chest wrapped in Saran Wrap.
Took the fattie out and let it sit while the smoker got rolling (roughly 1 hour):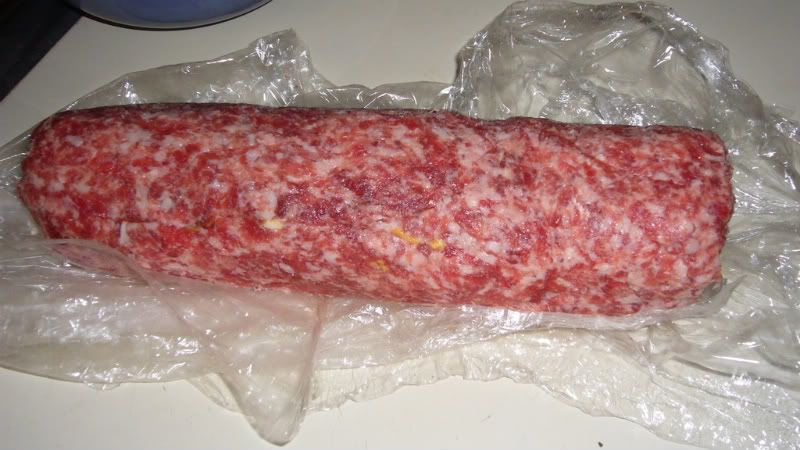 After 1 hour at 225 degrees/maple+oak smoke: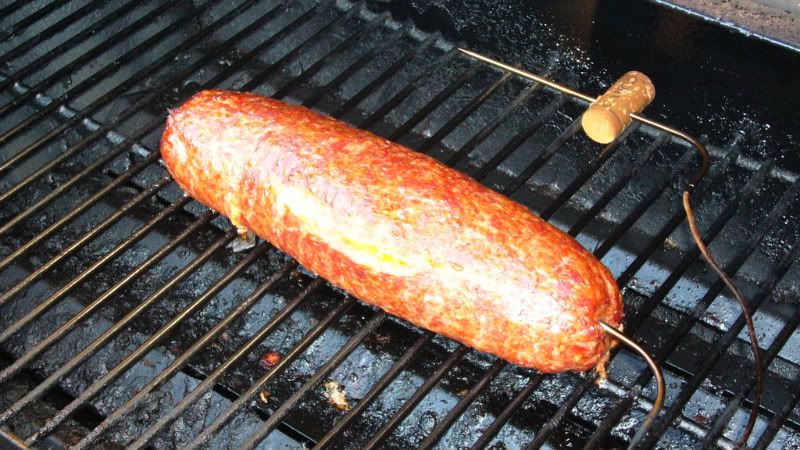 At that point I spritz it with apple juice. 15 minutes later spritzed it again with AJ. At 1.5 hours I foiled the sucker and let it go till it got to an internal temp of 165. (roughly 2.5 hours)
Wrapped it in a second piece of foil, dropped it in a cooler and covered it in a jacket to keep it warm. Cut it when I got to the office: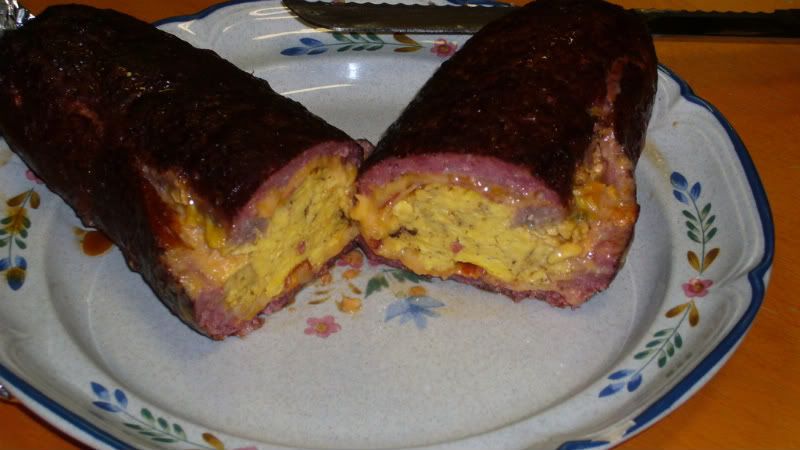 Next time I think I would want to add less eggs (maybe 4 instead of 6). I had a minor blowout but didn't seem to "ruin" the fattie. I also want to add some more kick, maybe a brown sugar/red cayenne pepper rub. Anyone have any recommendations?
Thank you again for all the help I received on this board. I would never have even thought to do this without this board.
Hope it helps anyone thinking about putting together a fattie.