Not sure if this qualifies as dutch oven cooking, because I left my lid at home....but I made do with what I had and baked some bread in a DO while camping last week.
I lined the DO with foil, placed a pan in the bottom and oiled er up. lol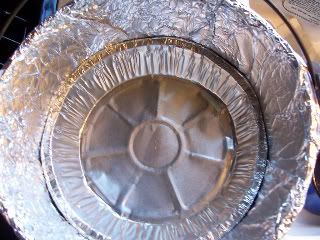 Kind of spread the batter in the pan....
Since I forgot my lid, I covered the pan with foil and added a second pan with hot coals on top.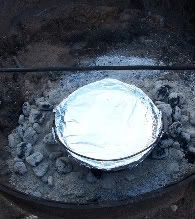 I had a rack of spares going earlier, so I put the foiled ribs back on with a pouch of broccoli (I like broccoli lol)
Covered the ribs with a make shift lid....to hold in heat.
Had to use an oven rack because it was a bit windy.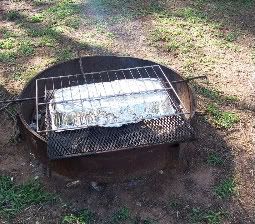 The bread came out perfect.......
The ribs and broccoli weren't bad either.....
The leftover bread made some pretty tasty french toast the next morning....