I've been hearing alot about the smoked meatloaf so I finally decided to try it. Man oh Man, I've waited far too long. I could not believe how good it was. I need to add, my Grandmother made the best meatloaf. I loved it and still do. I figured, how much better could it be.
So, I took her recipe, and decided to put it to the smoker test with hickory and 250 degree temps. Took just over 3-hours to get to 160 internal and then I left it on a bit for some small extras.
Here is the start. I put 6 holes in the bottom of the pan. I also have to add I used Bossman's cooking style and am a Big believer, Thanks!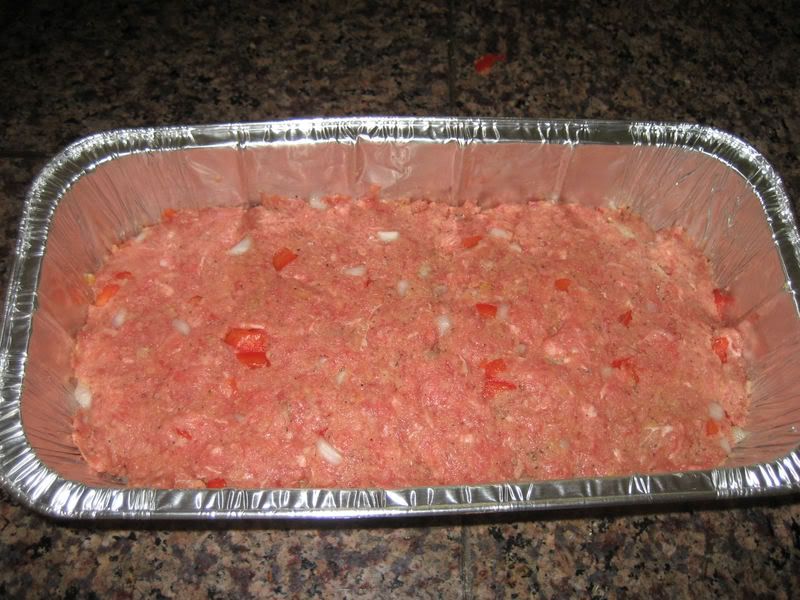 On top of that, I decided to put some Jeff's rub on: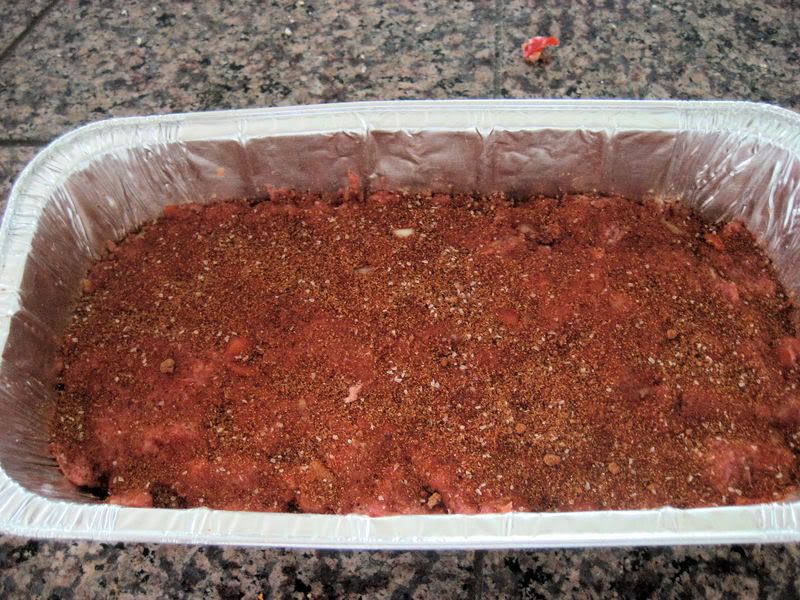 As it turned out, I had a helper which is my 3-yr old who just dicovered glasses, Alex:
I smoked it for an hour in the pan, then I flipped it out of the pan and left it on foil until it hit 160: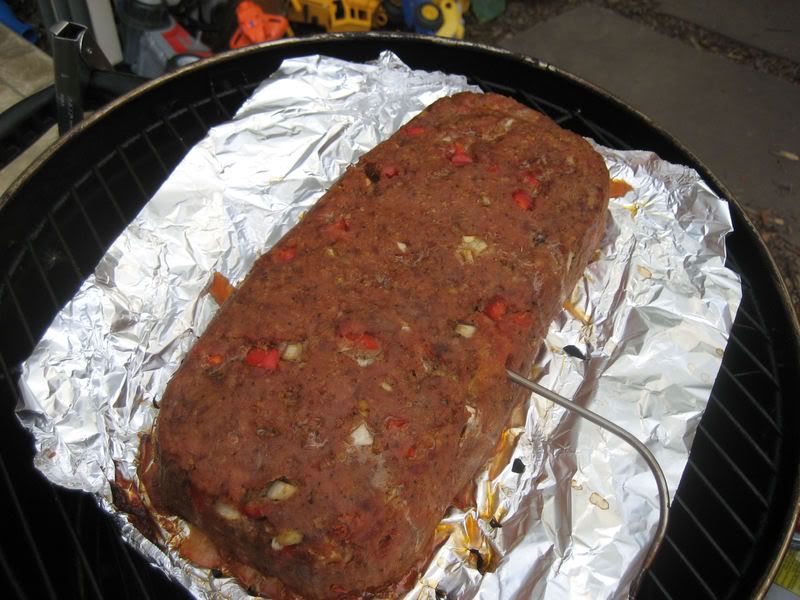 Once it hit 160, I flipped it back into the pan and put a light catsup glaze on top and left it on for another 30 miniutes and didn't worry about the temp of the meat: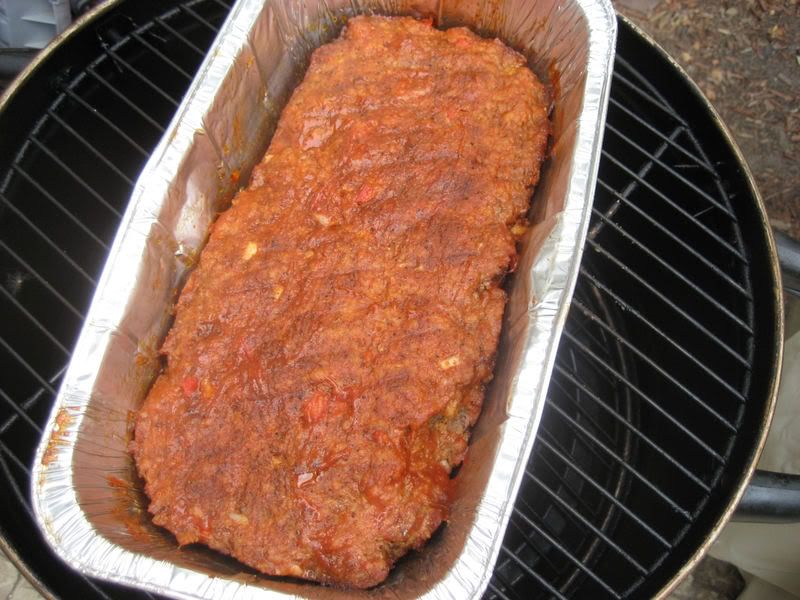 Then, we served up dinner with some salad and artichokes: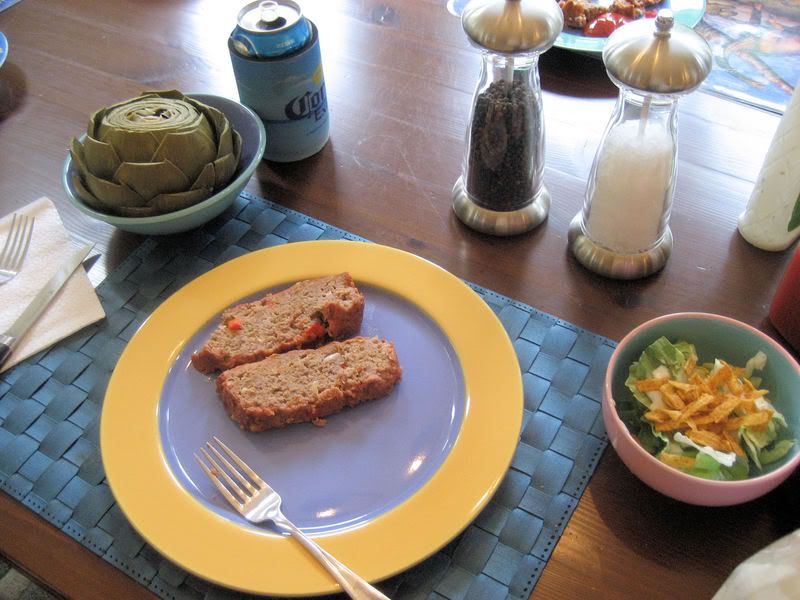 The best thing I heard was from my 5 year old, "Dad, this is so good I don't even want any catsup on it." My wife has not been a big meatloaf fan and absolutely loved it as well. This recipe will get some miles in this house.
Thanks for the cooking tips Bossman