After seeing all that bacon being made by the desert dweller, I decided to have a go at making some myself. While I was buying butts for the family reunion, I snagged an extra to make some buckboard bacon. Hi Mountain buckboard bacon cure sounds like the way to go for a first timer, so without further adieu.....on to the qview!
de-boned and ready for the cure...
....a closer look......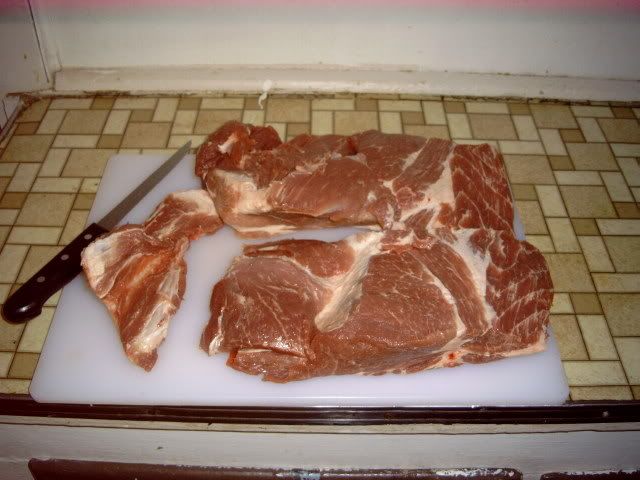 in the cure and bagged....
Now we wait....more qview to follow.....
L8r,
Eric