Hey folks!
After a week and a half of near winter conditions 40-50* and rain pretty much everyday, this weekend looks like its just right for some smoke. My brother is in town for a few days, so I thought I'd learn him some Que.
Only problem is, the nugget won't eat pork! (BTW I can disown him for that, no?
) No pulled pork, pig candy, or fatties. Turns out he likes brisket, which is good as its something I've yet to try. Thus begins my first foray into doing brisket.
Lets meet our, uhh meat, and best friends for the duration.. A bit over 5# and will be rubbed down with good ol French's mustard and some of Coyote's Lumbre chili topped of with some mountain man bourbon rub
rubbed with the mustard and Lumbre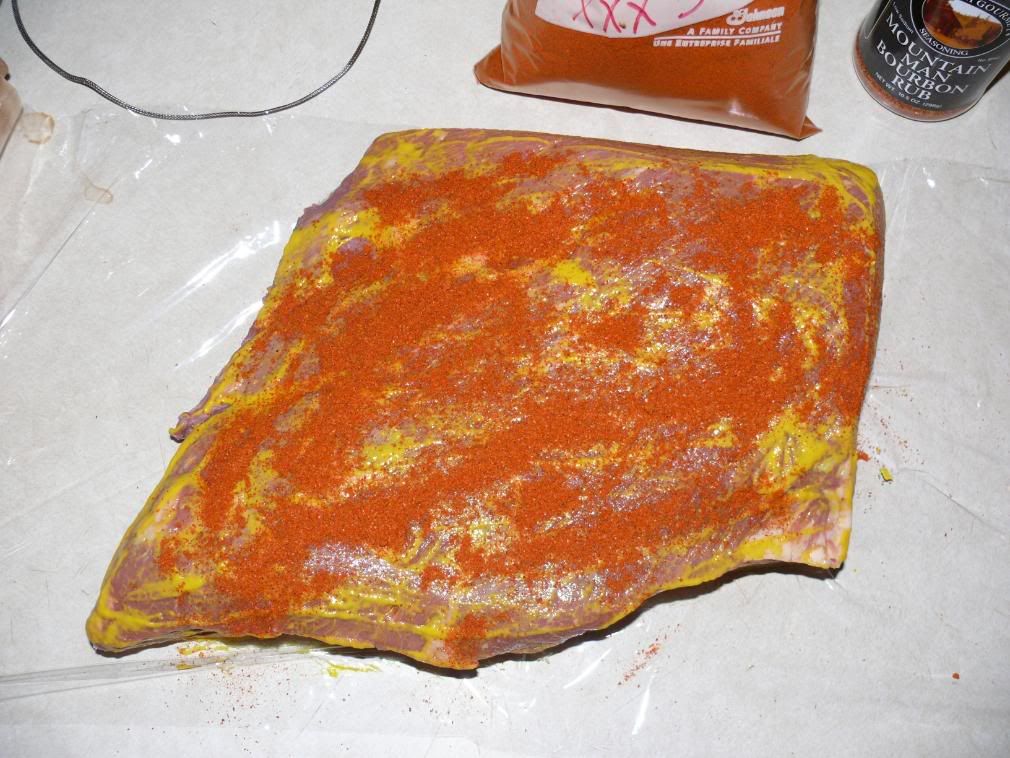 rubbed, and ready to wrap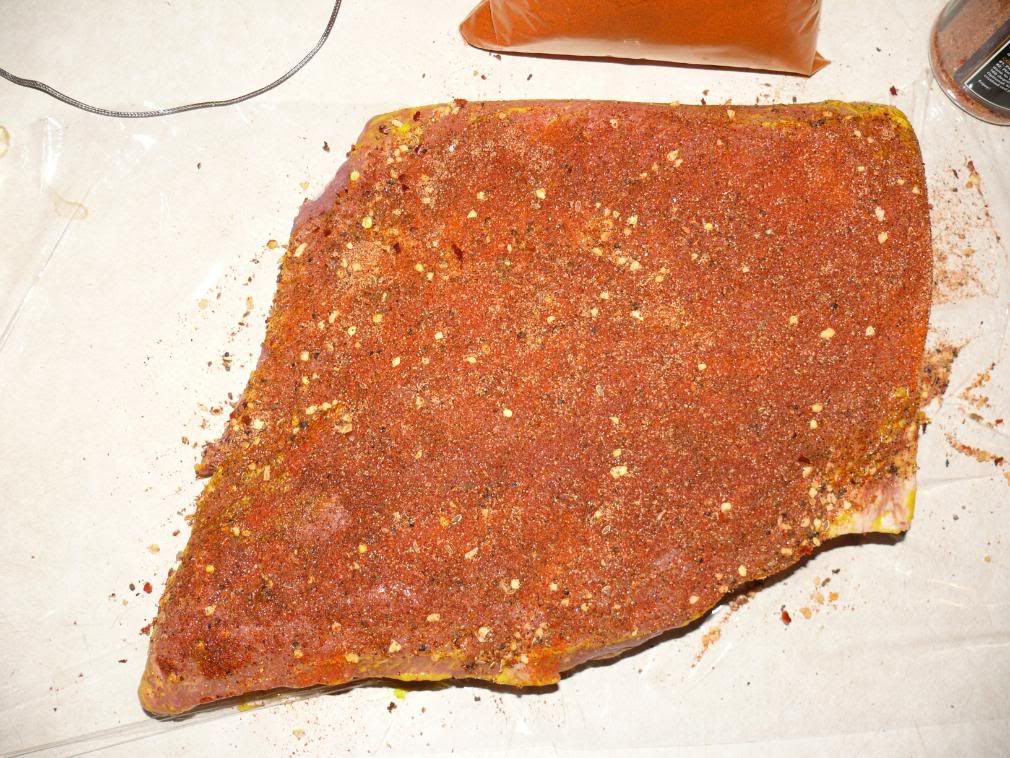 The plan is to get the CGSP fired up by 4:30AM. Will post updates as I can, so stay tuned.