Here is a simple one fer yall I ain't seen in here yet (ifin I missed it sorry), Cut yer peppers in half, clean out the seeds an veins.
Mix up a batch a cream cheese an 3 cheese mexican blend, stuff this inta the peppers. Now put a little smokie on top a the cheese an smoke! Good stuff an easy ta do!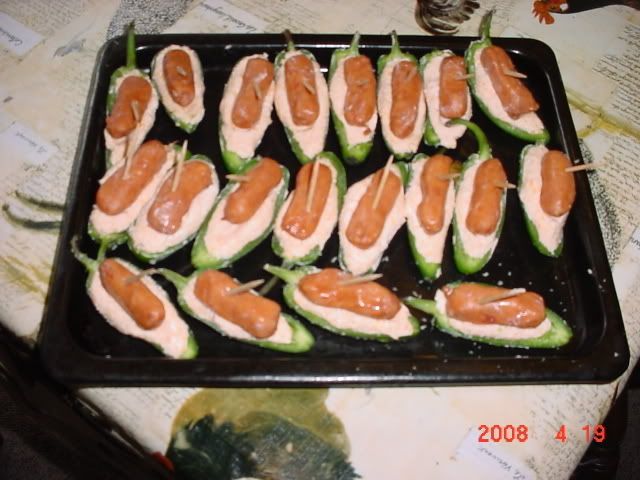 Before the smoke.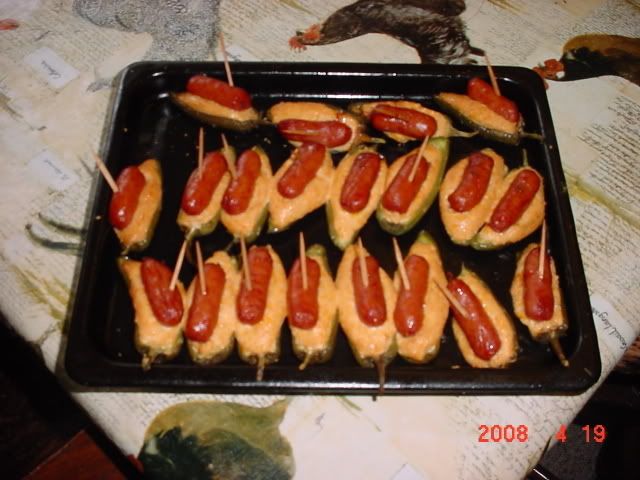 After the smoke. These are gooooood!