Hi All,
Did my first Bluefish today with lots of help from the forums and especially from Flash. They came out great, though I should have had them at a lower heat so they could take a bit more smoke. Well next time....
First I started with the blue fish fillets, skin on 1 side. I had a total of four which my butcher (who goes fishing every day) saved for me from his catch. 2 of the fillets I brined in the same brine I use for my trout, recipe is:
1 Quart H20
1/2 C Kosher Salt
1/2 C Dark Brown Sugar
2 TB Fresh Lemon Juice
1 TB Garlic Powder
1 TB Onion Powder
Bring to a boil then let cool to room temp before brining the fillets.
I brined the 2 fillets for roughly 6 hours in the fridge.
They looked like this (Brined on the left, naked on the right):
Next I applied some Terryaki sauce to the naked ones (on right):
Then the rub (Aromatica's Organic Cajun Spice and Blackening Rub)
Let them sit on the counter, out of direct sunlight for an hour then on the grill (roughly 220 with oak and maple chunks)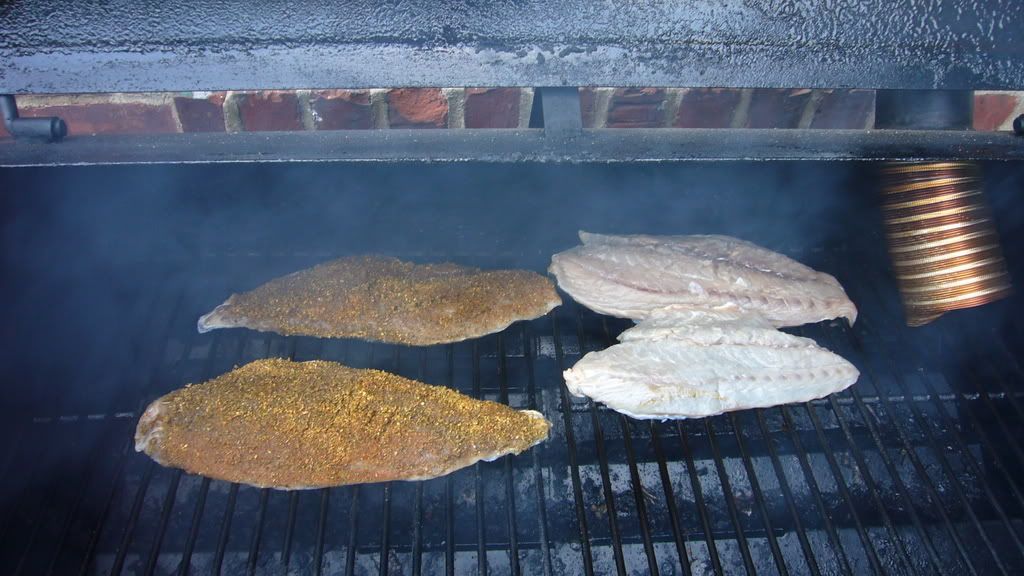 Here is after 1 hour: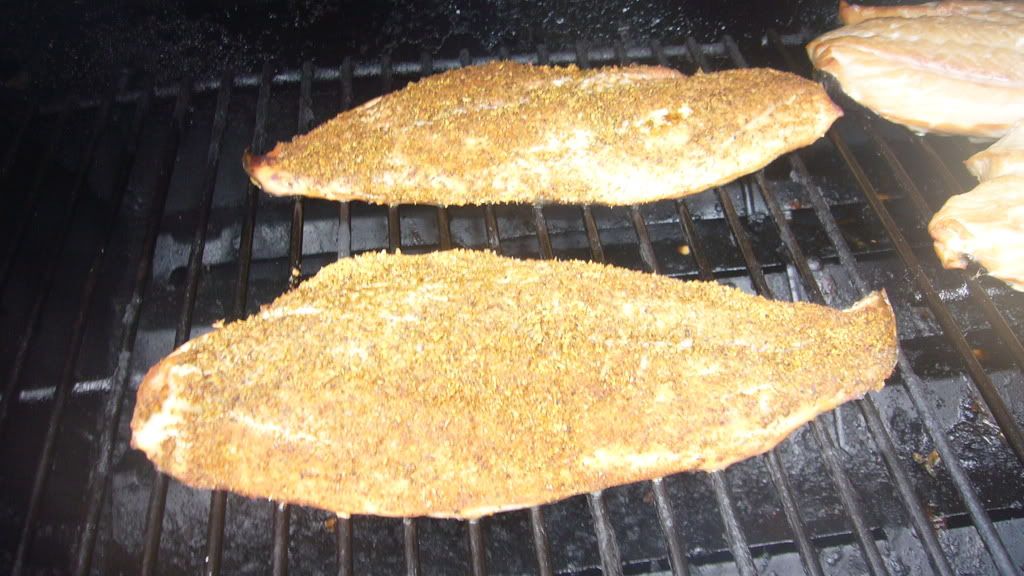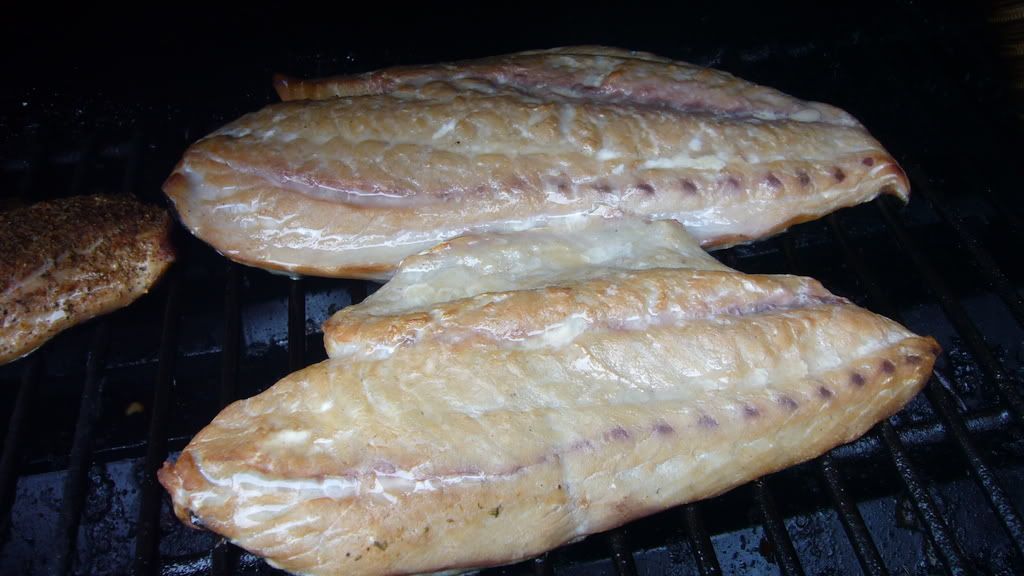 After 2 hours: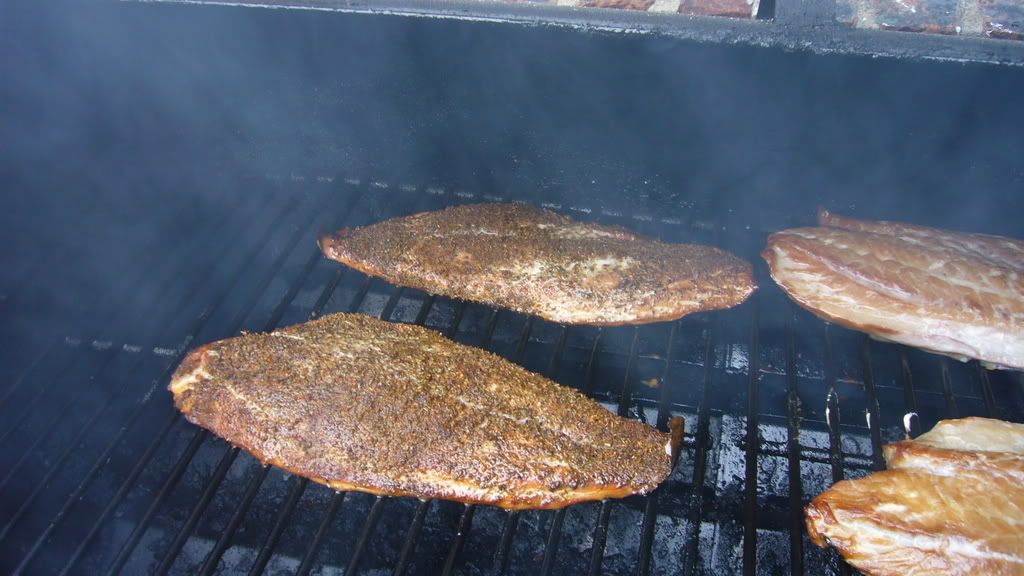 After roughly 2.5 hours (done by fork tested flaking)
Came out pretty darn good if I do say so myself. I would go with the cajun spice rub again. Works well with bagels and cream cheese. Next will be the ritz and gourmayo :)
Hope you all enjoyed today's show. Please come back and see me some time again.
-Chris