Inspired by HokieSmokie and CinnamonKC, I launched two fatties this evening after work. The first is a pizza-esque version featuring pepperoni, mozarella, and sun-dried tomatoes (I was worried about how wet sauce would be).
Check it out: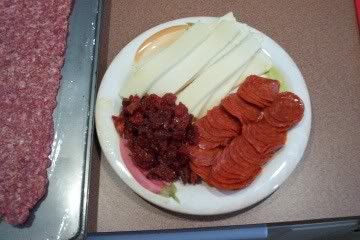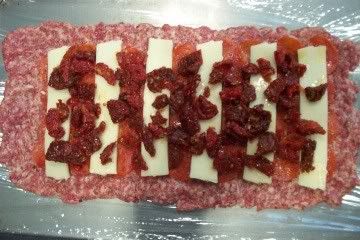 The second is a simple sausage and cheese biscuit sandwich turned inside out (Bob Evans Hot & Zesty, shredded cheddar, and a tube o' biscuits).
Hang on, this one scares me: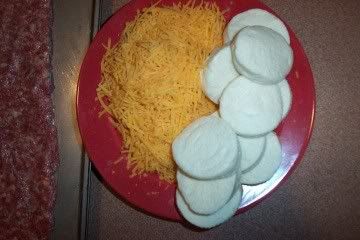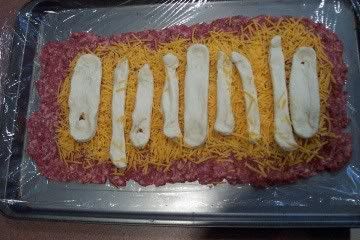 I'm worried by the biscuits because I think they're going to expand and blow the whole thing up inside the smoker. I'm not sure why, but I stretched whole and half pieces of biscuit across the width.
Anyway, I set them on my Rival KC about an hour ago, and the hickory smoke was already swirling: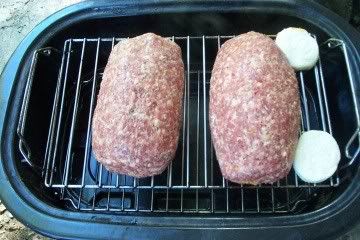 My wife has relented and allowed the kids to stay up past bedtime to see the results (and maybe sample them!). I think she's hooked, after the first attempt last week.
Will keep you posted!