I was having some family and friends over on Saturday afternoon, so I decided to smoke a brisket. Bought a 13 # hunk of meat Friday afternoon, rubbed it down, let it sit at room temp for about an hour, and put it on the smoker at 9:00 pm. Had soaked hickory chips, chunks, and a couple of hardwood charcoal lumps. I checked on it every now and then until adding more hickory chunks at midnight and calling it a night. At 11:00 am the next morning, the flat finally hit 165 deg. The point was about 180 and I foiled the whole thing. I pulled it off at 1:30 pm with the point at 205 deg and the flat at 190 deg. Is this temp differential normal? I sliced the flat, pulled the point, and served with Jeff's BBQ sauce. It was a big hit. Before this, I went with the sliced, but I may have to change my vote. That pulled brisket was mighty tasty. It had a good bark, but was a tad bit drier than when I just smoke a flat. Maybe need to foil a little sooner? Here are some pix:
Before the rub.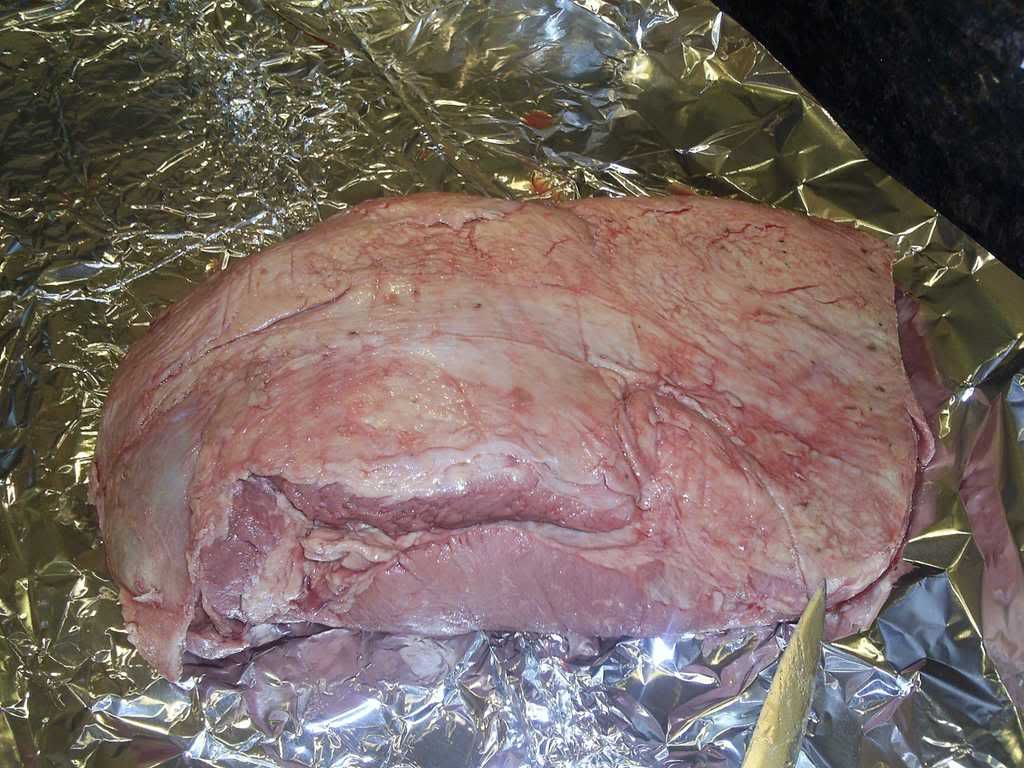 After the rub.
In the smoker.
TBS. I played with the settings on my dig camera. These 2 smoker pix were taken about 15 min apart, though this one was with the camera set to night mode.
After 14 hrs and ready for foil.
2 hrs later and ready to be wrapped.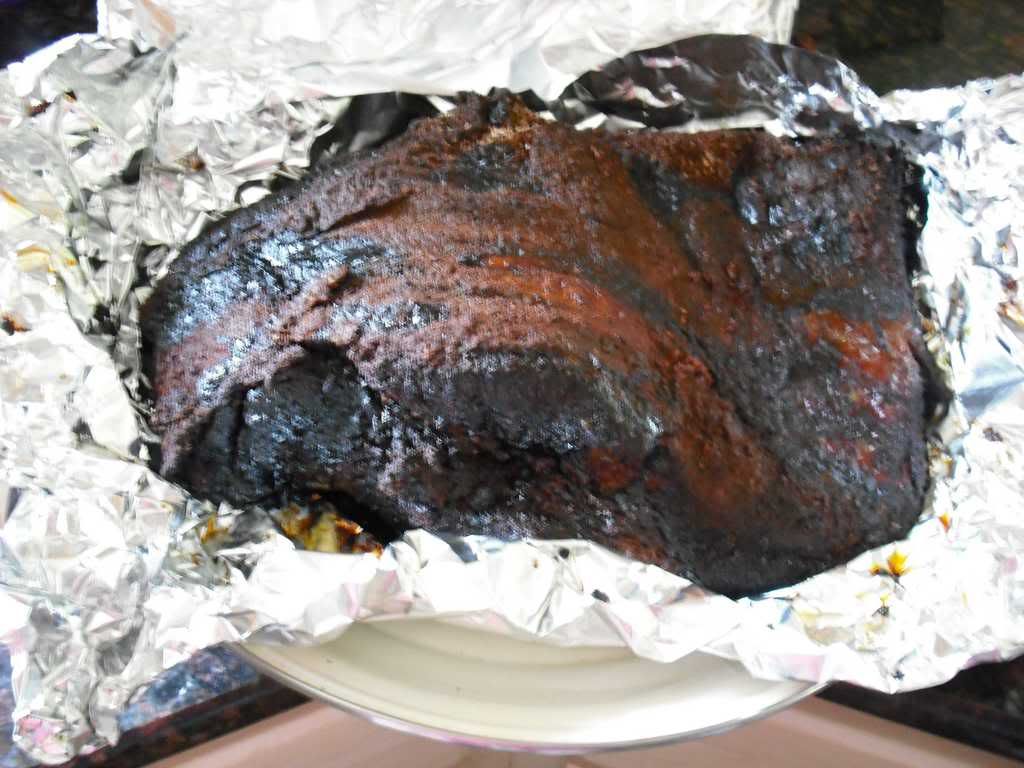 Pulled and sliced.