Tonight, Mom is out of town so it's me and the little guys (3 and 5) so Dad decided he was going to try some smoked buffalo burgers with some fixins. First, I put on some worshtershire sauce and Jeff's Rub on 2 of the 3 burgers and let them sit for awhile, I had to slice some onion as well.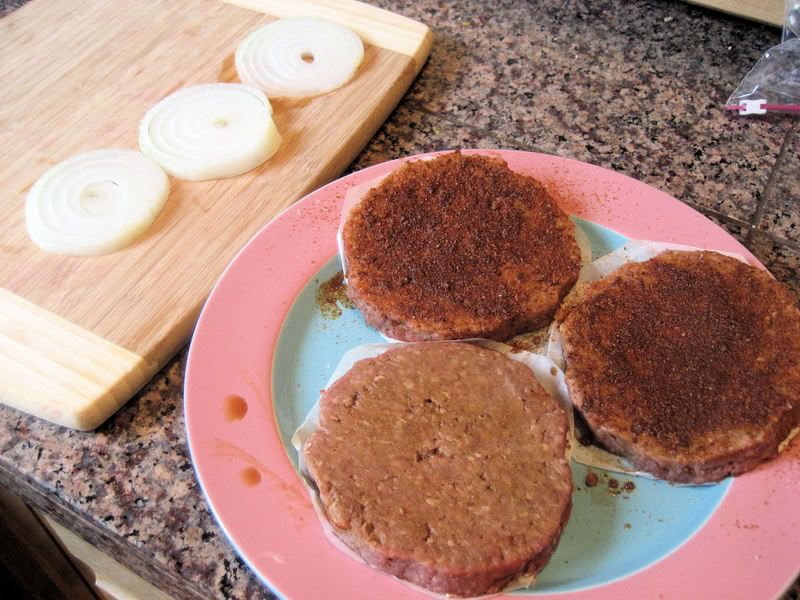 I also decided to smoke some mushrooms as wwll as the onions. They're all prepped and ready to go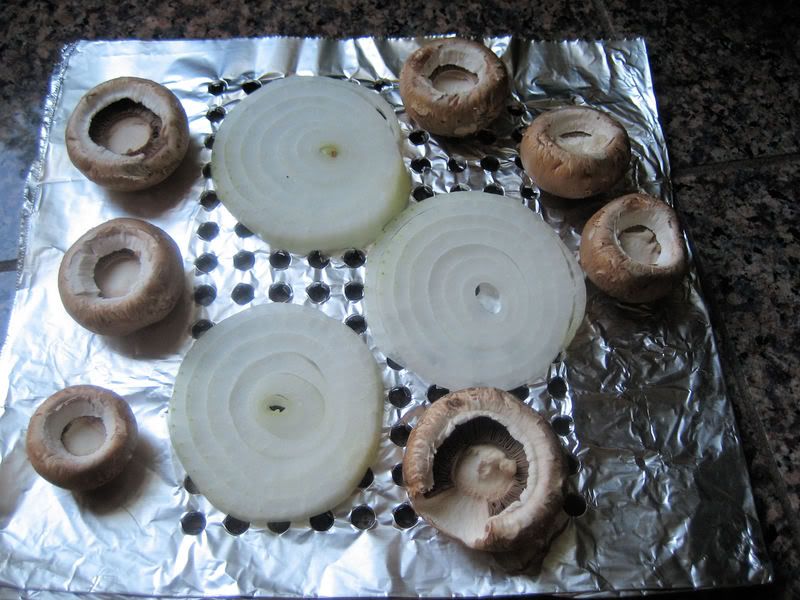 While I was at it, we had some boiled small red potatoes and I figured they needed to be cut up and ready for a frying pan with some spices and EVOO: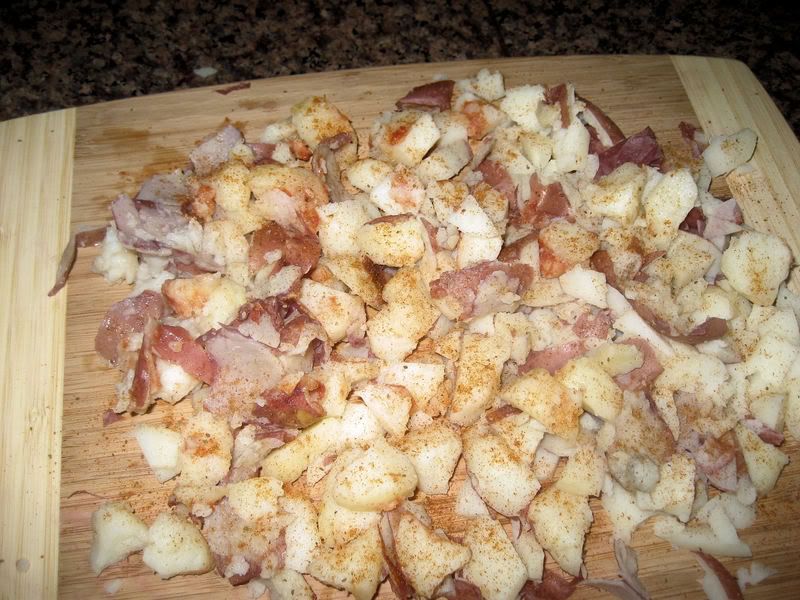 So, the cooking began. I put the burgers and veggies on at 235 with hickory and some mesquite: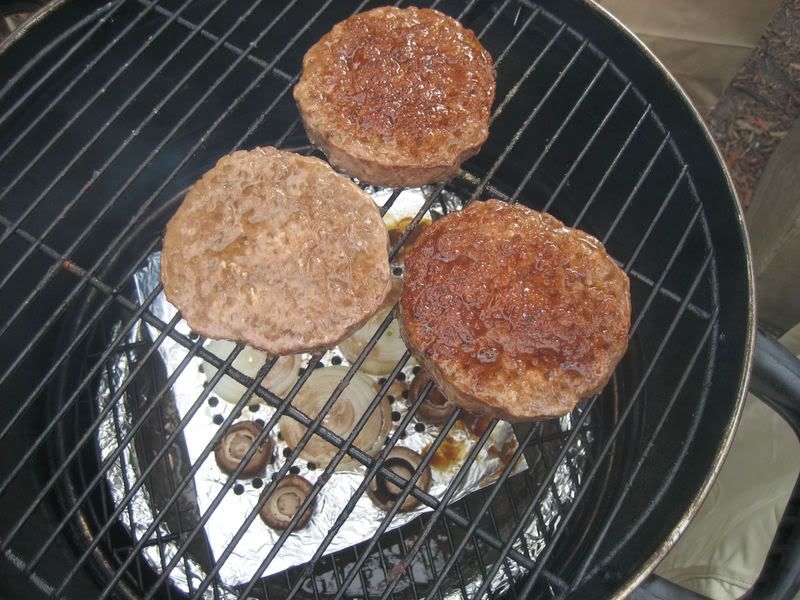 The smoke took an hour and a half and here is the Q-view play by play:
Some TBS: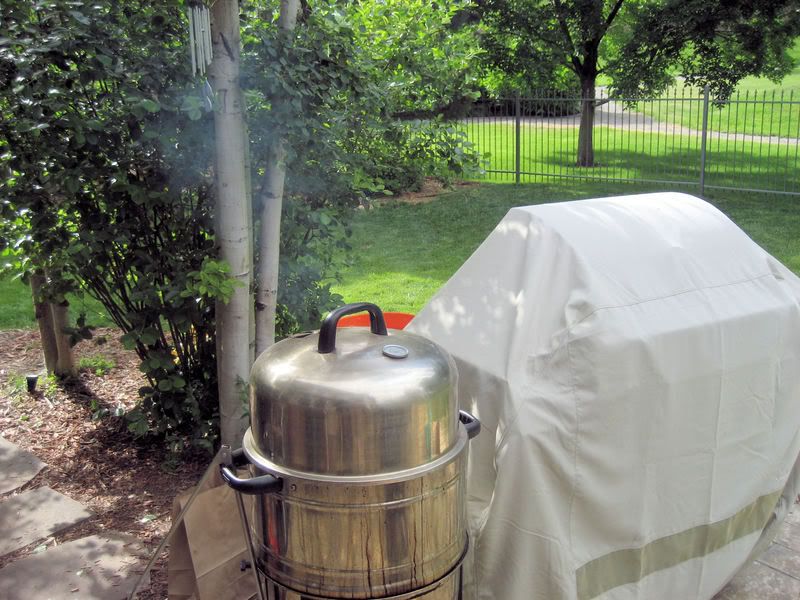 Getting closer as I put the mushrooms cap down so it would catch the juices from the burgers above.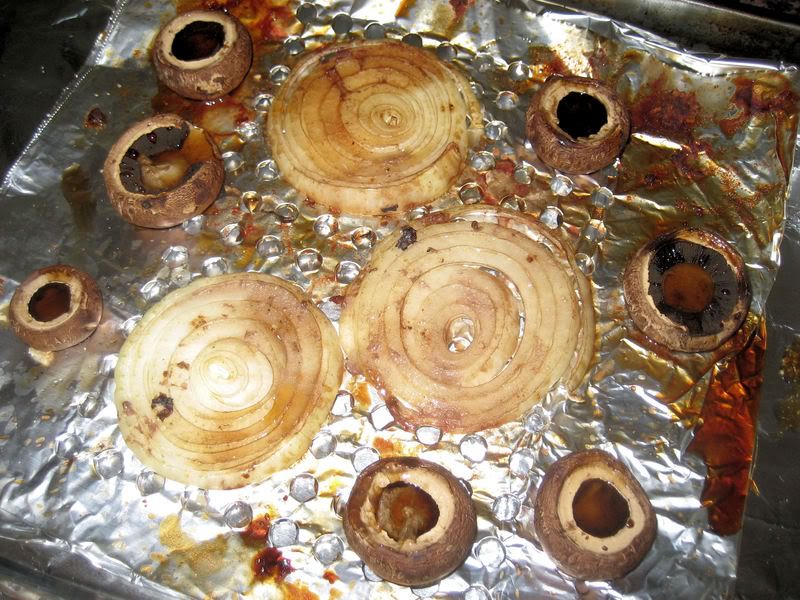 I also put the buns on the smoker for 30 minutes after I buttered them and put Pepper Jack Cheese on two burgers: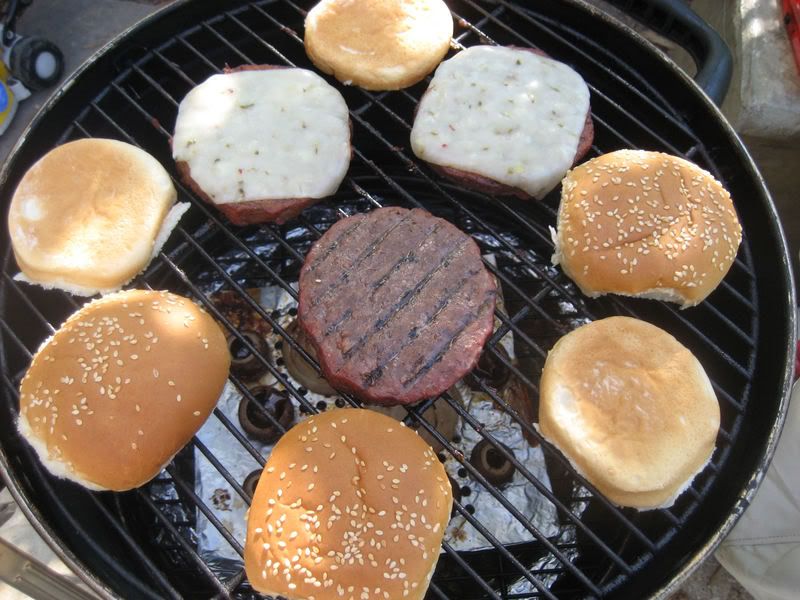 Here are the mushrooms ready to go: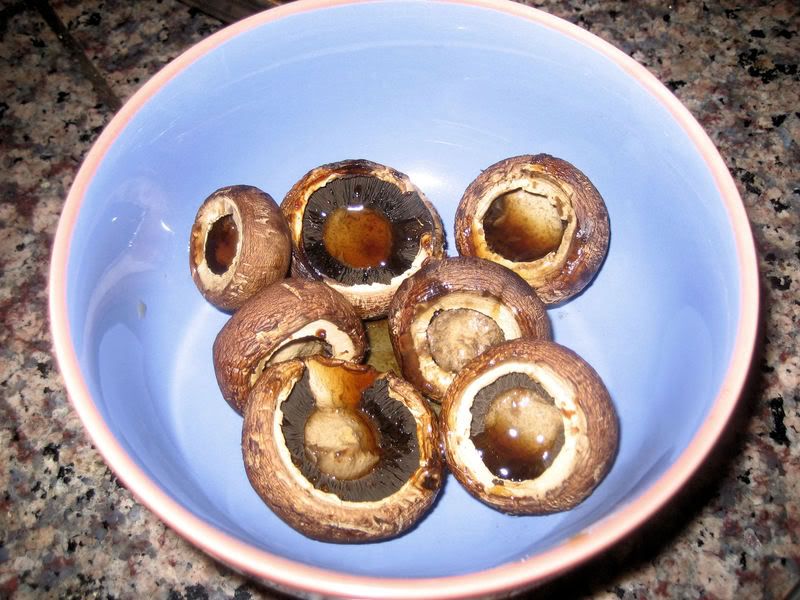 After all was said and done, dinner is served: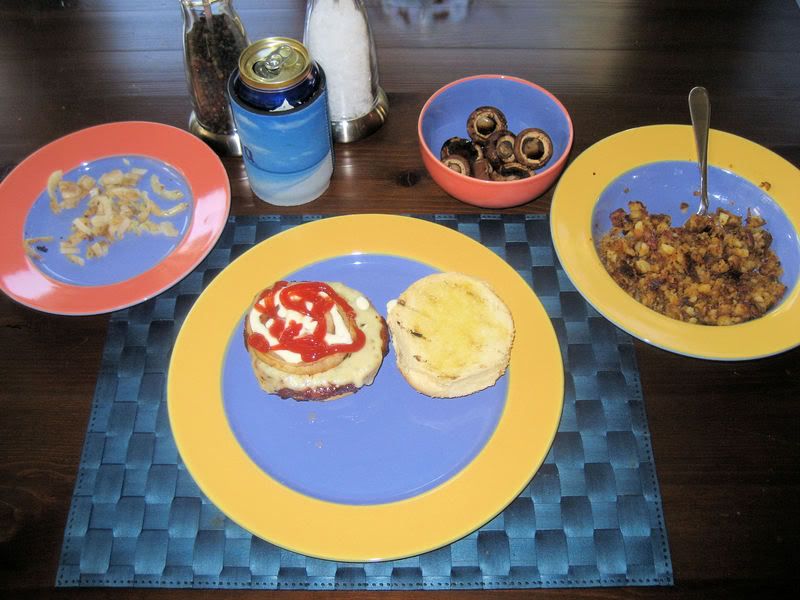 It went well and I think the kids enjoyed it more than a can of Spagettios
. Now, we're off to play some street hockey and work some of this off.