I decided I wanted to try some ribs on my BSKD for the first time. In the past I have had problems with temps. The rack that is supposed to hold the coals is to flimsy to be practical and to narrow to use for a cooking rack so it's basically worthless to me, but the ash pan proved usefull.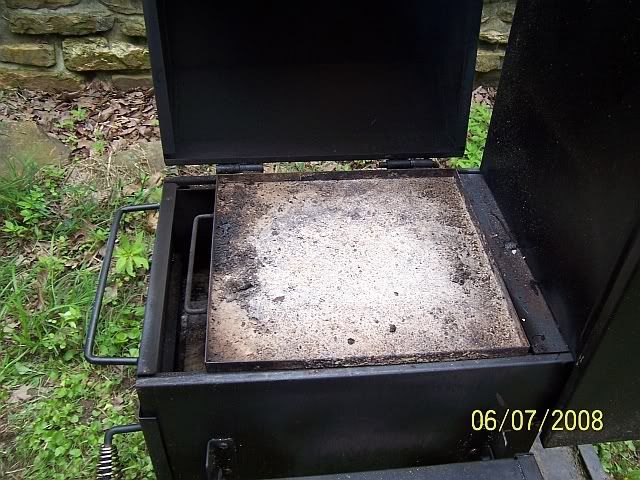 Then I took an old fireplace grate and put it in the firebox. I loaded it with charcoal and as soon as it was going good I started adding wood. This works great because you get plenty of air flow around the coals and it keeps the paint from burning off.
This brought my average temp up by 30 degrees. As soon as I had the temp set and the TBS rolling I put on the ribs. I took a peek after 1 hour and all seemed fine.
I only used 10lb of charcoal and one chunk of hickory about 8" across and 12" long. Seems like a lot for two racks of ribs but I could have cooked a lot more food, just wanted a test run first. I still plan on adding a baffle to direct the heat under the water pan and a propane burner.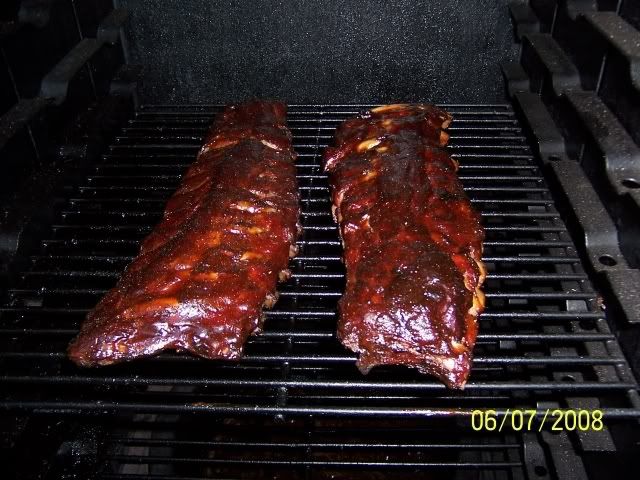 I usually get a better bark and pullback from the bones if I use my old horizontal smoker (still has 68 years on the warranty), but for the first attempt at babybacks on a vertical set up I can't complain and neither did the neighbors.