hello, i tried my hand at beef ribs today. started out with 3 nice full racks, removed the membrane and any extra fat last nite. with some rub and parked them under saran wrap in fridge overnite. started ribs on the gosm aprx 10:30 am at 250. planned on kinda doing a 3-2-1 depending how things went. ran out of propane
around noon. of course fire prob went out shortly after last ck as temps were way down. didnt have a spare tank, were all mt go figger. got propane and resumed smoke. aprx 3pm i foiled. when they completed there stay in the foil i took racks and cut into individual ribs and put in alum foil pans for that final hour. i also took a box of scalloped potatoes, heated the water,milk,butter , and packet to boiling. added the potatoes and stirred. poured this mixture into a 3rd alum pan , threw a couple three handfuls of shredded mozzerala on top with some CBP and placed in smoker under ribs. spent some time on chat till i figgered potatoes should be done. added some sauce i had made and left on smoker for yet anothe 20 min or so. all in all, i dont know if i did like it should have been done but the results were good. i was definetly surprised by the potatoes and the ribs had good flavor although just a tad bit tuff. very satisfactory smoke though. q view as follows:
starting product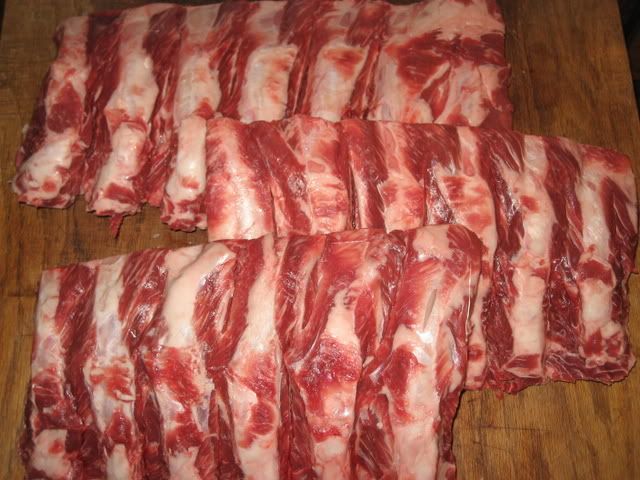 after a night in fridge w/rub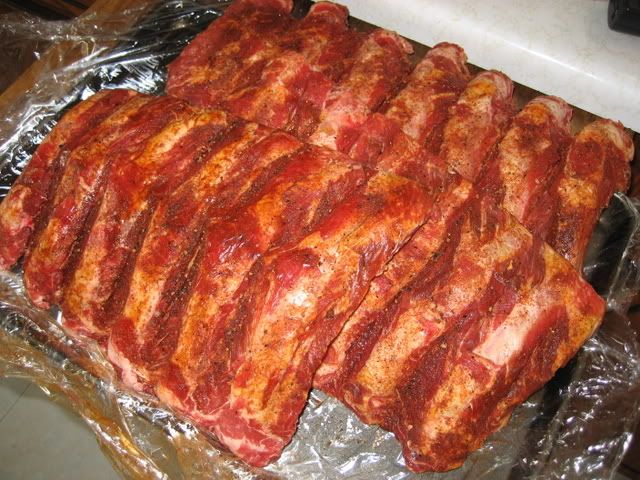 after the gas outage and finish the 3 hrs smoke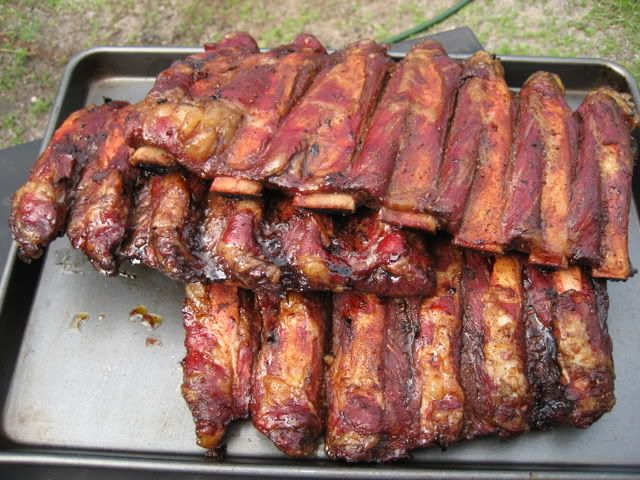 ribs just before the home made sauce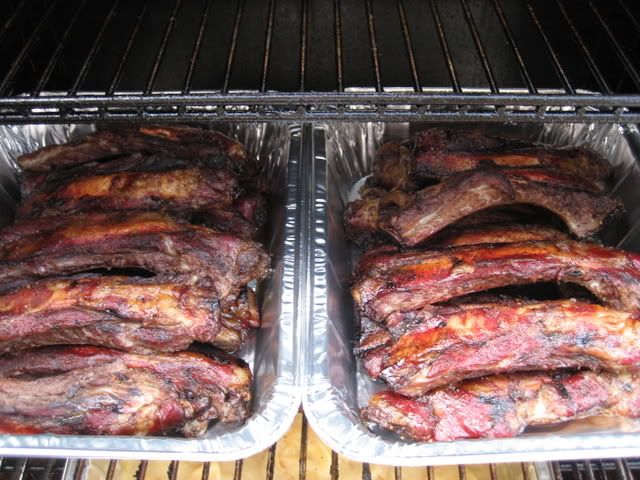 expierimental side dish-scallopped pottatoes with mozz cheese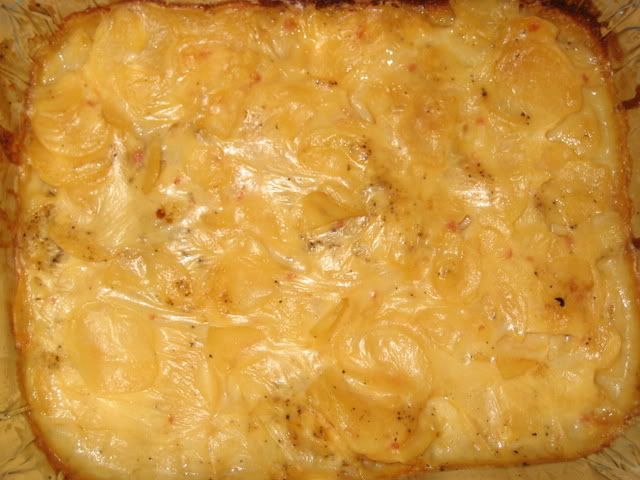 and a plated up version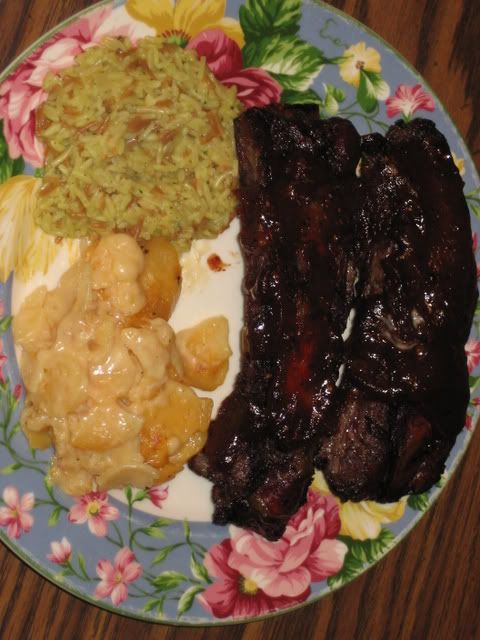 thanks for ckin out my thread!!!