Ribs sounded good to me, so I picked up a package of spares at the store...trimmed them up St. Louis style on Saturday....rubbed 'em and wrapped 'em for Sunday. Didn't get any before pics of the ribs cuz my camera is broke....got ahold of my boy's camera Sunday afternoon. So, without further adeiu.....
ABT's and a 2 lb. fatty waiting for the ribs to get far enough along...
a little TBS....dang sure is hard to take pics of that stuff....lol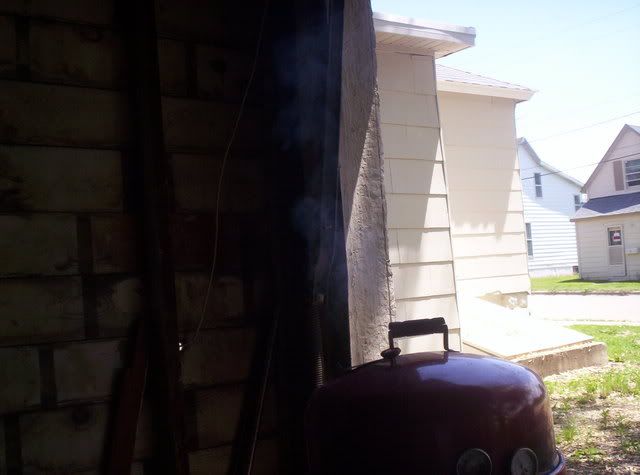 the ribs hangin' out on the extra racks I added to the ecb......not long before they got foiled...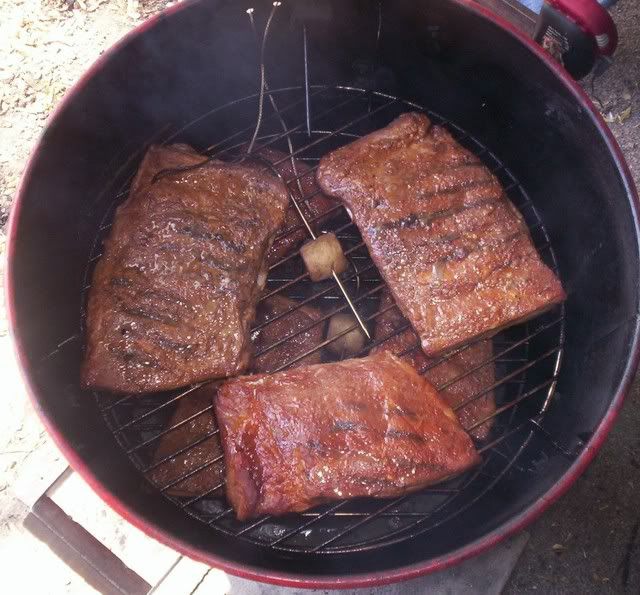 ABT's and the fatty shortly before being removed and devoured...
off of the smoker.....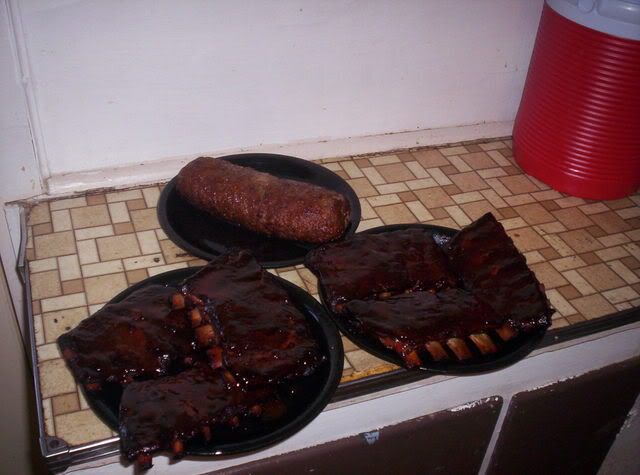 DEEEEEEEEE-LICIOUS!!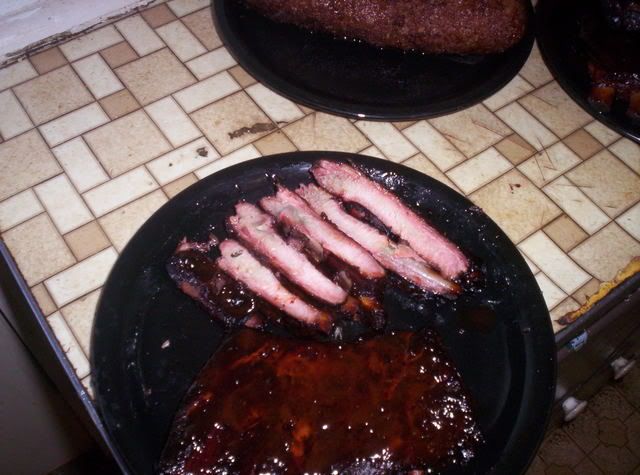 Wasn't so thrilled with my choice of sausage for the fatty....but it still tasted good...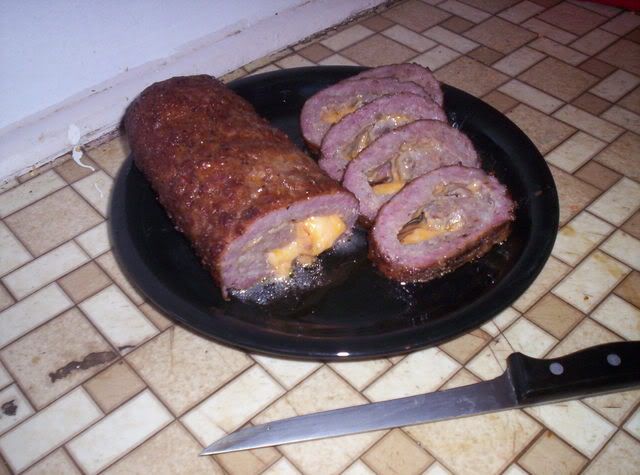 So, am I officially a smoker now???........LOL
Enjoy the pics!
Eric