Well after a break from smoking I finally got a chance to do so this weekend. I started out with a good rub recipe I was sent to try out. It was wonderful. I can't give it out and will let the guilty party identify themselves if they want to do so.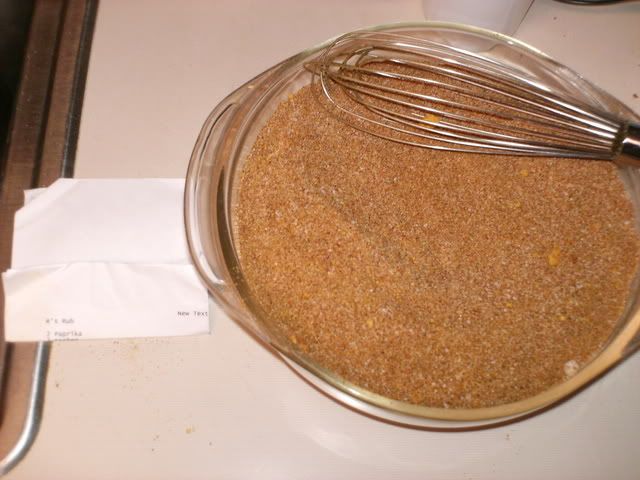 Rubbed a beef brisket point and some chicken drumsticks. Here the brisket is added to the smoker. I was using apple to smoke.
Once the brisket got close to being done I added the chicken drums. These were also rubbed down the night before.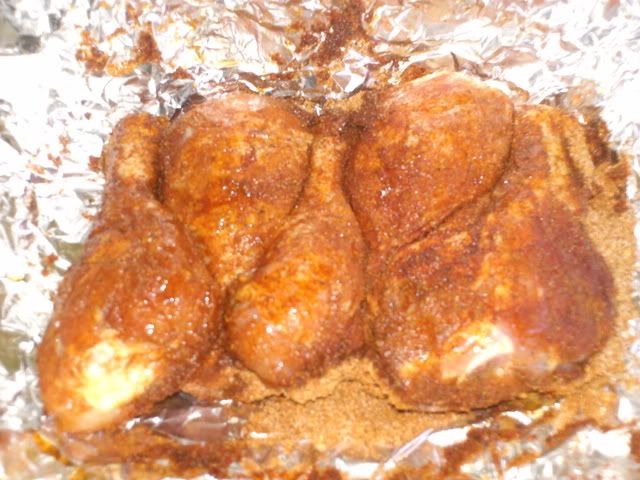 While the meat was cooking I decided to use up some chiles I had sitting around. I added a handful of garlic and tossed it all together with some oil and salt.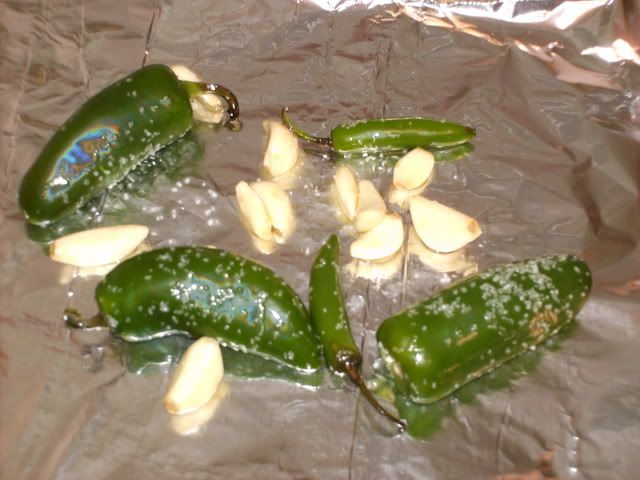 I put this mixture under the broiler and cooked until a bit of char appeared on the skin of the chiles and garlic.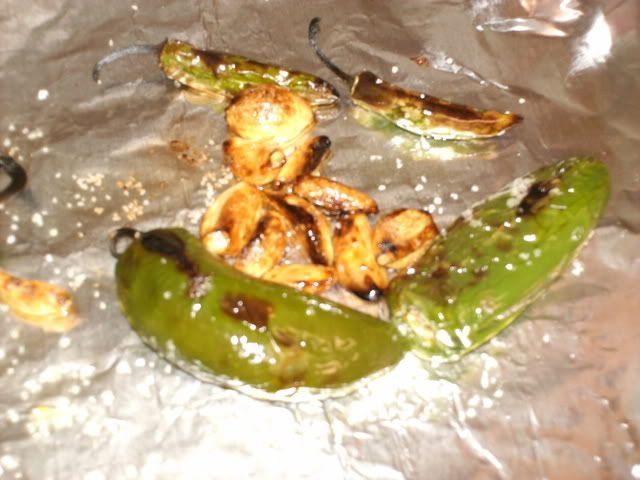 I removed the garlic and let the jalopenos cook some more.
Once the chiles were done I seeded and placed them along with the garlic into a food processor with a little oil and made a paste.
The paste was set aside, a pan heated scorching hot, some oil added, and then a mixture of fresh corn and cherry tomatoes were added. The high heat charred the corn and tomatoes. I saute'ed them for a while until the tomatoes started to break down and then added the chile garlic paste.
After the beef had rested I sliced it and got ready to eat.
Not a bad plate. Loads of flavor!